Podcast: Play in new window | Download
Subscribe:
February 24, 2015 – Segment 1
Marc shares some of the events that happened on this day in history, including the Battle of Los Angeles in 1942, the day the Supreme Court made a decision in the Marbury v. Madison case, and the day Clara Fraser, co-founder of Radical Women, died.
Transcript of this day in history included below.
This is Marc Steiner, and today is February the 24th.
(STREET PEOPLE- "JENNIFER TOMKINS")
That's the song "Jennifer Tomkins" by The Street People. Rupert Holmes, singer-songwriter in that group, was born today in 1947.
Was it the first war with extraterrestrials? Were the Japanese coming? Or was our government just pumping up the fear level of citizens of Los Angeles? That debate rages on to this day about why the Battle of Los Angeles took place today in 1942. On this day, the air raids rang, the city went dark, and the US Navy responded with barrages of cannon fire at what was said, then said was not, a Japanese naval attack on Los Angeles. Then came the extraterrestrial theory … Then, an alleged Japanese Submarine attack, said the President. But that didn't happen. So what happened? The press smelled a cover up to ensure more money for coastal defense, and to this day we do not know .. Maybe ET is out there over LA still.
The earliest significant case that attested to the power of the Supreme Court was decided today in 1803, know as Marbury v. Madison. It established the principle of judicial review, which set the precedent for the Supreme Court to hear cases challenging the constitutionality of Executive Orders and Congressional decisions.
And today in 1821, Mexico won its long war against Spain for independence. While wars against the Spanish had been going on since the colonizers set foot in Mexico, this War for Independence began in 1810 by the priest Miguel Hidalgo, the father of Mexico, and Vicente Guerrero, the general who broke the back of the Spanish militarily. Guerrero was an Afro-Indian man who went on to become President of Mexico, where he abolished slavery of Africans and restored the rights of Native people.
And it's the birthday of Steve Jobs, who co-founded Apple computers and Pixar.
We also remember The Honorable Elijah Muhammad, leader of the Nation of Islam, who died today in 1975, and activist Clara Fraser, co-founder of Radical Women, who died today in 1998.
Today in 1876, Joseph Jenkins Roberts passed away. He was the first elected President of Liberia. His mother had been an enslaved concubine, but he was born free and chafed under all the rules that Virginia put in place to limit the world of Free Black People. Early on, he became enamored with the African Colonization Society, believing that only in separation from White people could Black people gain their freedom, even though Roberts could have passed for white.
Here's a song for your February the 24th soundtrack. We celebrate a song that went #1 on this day in 1973 by a singer who was born in Black Mountain, North Carolina. Hearing Mahalia Jackson and Sam Cooke perform at her church inspired her to sing. That's "Killing Me Softly With His Song" by the great Roberta Flack.
(Roberta Flack – Killing Me Softly)
To continue your exploration of this day in history, take a look at some of our favorite sources: Charles H. Wright Museum: Today in Black History; African American Registry; BlackPast; NYTimes on this Day; EyewitnessToHistory.com; The Civil War Trust; Voices in Labor: Today in Labor History; Union Communication Services at The Worker Institute: Today in Labor History; BBC On This Day; The Holocaust History Project; PBS African American World; PBS; Today in Women's History; South African History Online; This Day In North American Indian History; Jewish Virtual Library; The People History; Wikipedia List of Historical Anniversaries; Yenoba; and This Day in Music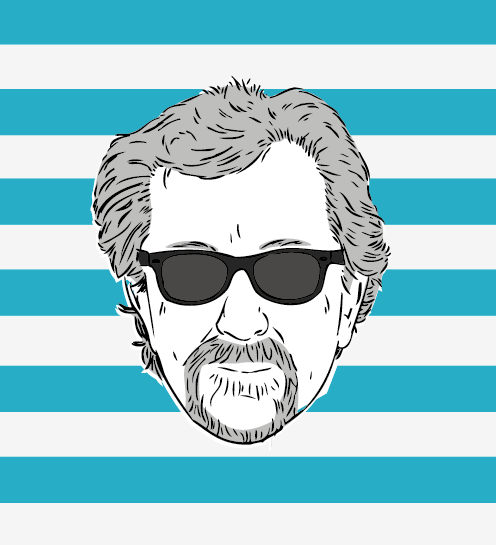 The Marc Steiner Show currently airs on The Real News Network. The show covers the topics that matter, engaging real voices, from Charm City to Cairo and beyond. Email us to share your comments with us.