Podcast: Play in new window | Download
Subscribe: RSS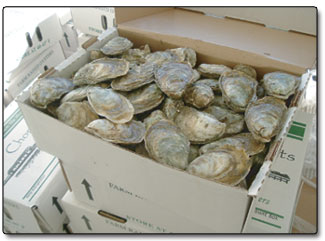 Join us for this Urbanite Radio Story as we tour the Choptank Oyster Company, one of the first oyster farms operated in Maryland.  Farm manager Kevin McClaren took us down to the docks of the farm, where millions of oysters grow in floats on the surface of the water. 
Then, On Delmarva Correspondent Tom Horton joins us to discuss greening your home – and how bigger budget doesn't always mean more environmentally friendly.
You can read more about the oyster industry in Maryland – both wild and farmed – in Charles Cohen's piece in Urbanite Magazine, Betting on the Half Shell.