Podcast: Play in new window | Download
Subscribe:
February 20, 2015 – Segment 1
Marc shares some of the events that happened on this day in history, including the birth of Kurt Cobain and the death of Frederick Douglass.
Public Enemy – Fight The Power LIVE
https://www.youtube.com/watch?v=UwhJxRWKSnQ
That's Public Enemy performing "Fight The Power" live on Saturday Night Live. Today in 1991, Public Enemy and Sinead O'Connor took a stand and skipped the Grammy awards. They were both nominated, but Public Enemy took issue with the rap awards not being televised and Sinead O'Connor said the Grammy's "respect mostly material gain." Artists today still critique the Grammy's for those same things today.
And the US. Postal Service turns 123 years old today. George Washington signed the Postal Service Act in 1792. This replaced all the costly ways folks had to transmit letters. Hmmm … now, the sames seemed to have turned.
Congress proposed the 21st Amendment to the U.S. Constitution today. Yes, Prohibition. It led to one of the largest waves of domestic violence in U.S. history.
The grain drill was patented today in 1900 by George Washington Murray. He was one of those unheralded African American inventors that changed the course of the industry, but he was more than that.  George Washington Murray was born enslaved in 1853. He went to University of South Carolina when it was opened to Blacks in 1974. He taught school for 15 years.  In 1877, he became a Republican leader. And when White Democrats seized control of the South Carolina legislature and started dismantling Black rights, Murry, The Republican Black Eagle, as he was known, fought back against those new laws that restricted the voting rights of Black citizens, He was elected to Congress in 1897, and was the only Republican elected in South Carolina. He did not stop fighting to retain the advances of the Reconstruction era, and being an inventor, he stood on the floor of Congress reading into the congressional record the list of 92 patents granted to African Americans.  In 1894, the White controlled government of South Carolina changed the districts, which ultimately forced him from Congress.   He continued to fight for the rights of Black people, organizing the Colored Workers Association and buying land so he could rent to Blacks to earn a living from the soil.  He was charged with giving out illegal leases and was sent to prison for three years. But when he was released, he moved to Chicago, where he wrote his autobiography, and George Washington Murray remained active in Black political life and the Republican Party. He also developed an insurance business, one of the few avenues open to entrepreneurial Black men.
Today in 1962, John Glenn became the first man to orbit the Earth in the three orbits that he took.
And we lost Frederick Douglass on this day in 1895.  He was one of the greatest Americans ever to live, who escaped slavery on his own, fought slavery once he became free, and continued this battle for human rights for women and African Americans after the Civil War.
Here's a song that can be part of the soundtrack to your day, this February the 20th. Today is the birthday of Kurt Cobain, frontman in the Seattle grunge band Nirvana. The band was highly influential in the world of rock and music, and we're listening to Nirvana performing "Where Did You Sleep Last Night." This is a Leadbelly cover, one of Kurt Cobain's idols.
Nirvana – Where Did You Sleep Last NIght
https://www.youtube.com/watch?v=gOZKz_sPM6U
To continue your exploration of this day in history, take a look at some of our favorite sources: Charles H. Wright Museum: Today in Black History; African American Registry; BlackPast; NYTimes on this Day; EyewitnessToHistory.com; The Civil War Trust; Voices in Labor: Today in Labor History; Union Communication Services at The Worker Institute: Today in Labor History; BBC On This Day; The Holocaust History Project; PBS African American World; PBS; Today in Women's History; South African History Online; This Day In North American Indian History; Jewish Virtual Library; The People History; Wikipedia List of Historical Anniversaries; Yenoba; and This Day in Music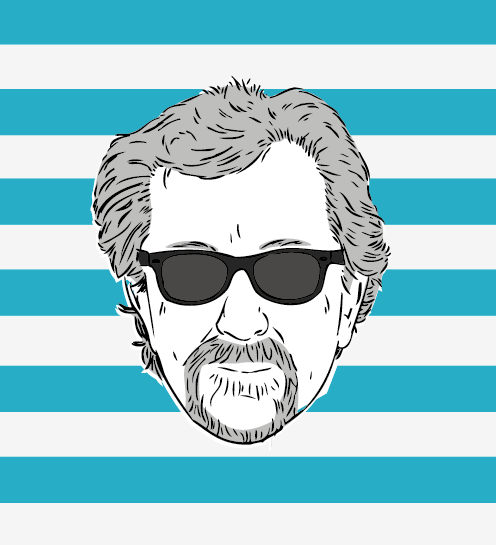 The Marc Steiner Show currently airs on The Real News Network. The show covers the topics that matter, engaging real voices, from Charm City to Cairo and beyond. Email us to share your comments with us.