Podcast: Play in new window | Download
Subscribe: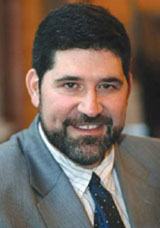 Cuts to Maryland's education budget have been delayed for the moment as the state waits to see whether the federal stimulus package will inject money into struggling school systems. But Baltimore City Public Schools CEO Andres Alonso is still worried about how the system will fare in the current economic climate, and has sparred in recent weeks with Governor Martin O'Malley over the potential budget cuts. Dr. Alonso joined Marc in studio today to discuss how Baltimore's students and teachers will weather these tough times.  
Joining the conversation were Matt Hornbeck, Principal of Hampstead Hill Academy, and Tisha Edwards, former Principal of the Baltimore Freedom Academy.
You can find Bob Embry's op-ed discussing whether Maryland's schools really are the best in the country on the Baltimore Sun website.