Podcast: Play in new window | Download
Subscribe:
February 19, 2015 – Segment 1
Marc talks about what happened on this day in history, including the day the phonograph was patented by Thomas Alva Edison, one of the bloodiest days in the Bread and Roses Strike in Lawrence, Massachusetts, and the day President Gerald Ford finally rescinded Executive Order 9066, which ended the internment of Japanese-Americans.
Transcript of this day in history included below.

This is Marc Steiner, and today is February the 19th.
(Smokey Robinson – Cruisin')
That was "Cruisin'" by the great singer Smokey Robinson. He was the frontman of the Motown group The Miracle. He became interested in music after hearing groups like Billy Ward and his Dominoes on the radio. He was born today in Detroit, Michigan in 1940. Happy Birthday!
And speaking of music, most of America listened to recorded music on record, using some sort of phonograph for about a hundred years. Then came cassettes, 8-Track Players, CDs and now, all manner of digital downloads. Record stories and music stores shut down, but the LP record is making its comeback. Phonographs are "in" once again, and it all began today in 1878, when Thomas Alva Edison patented the phonograph. The man who brought us constant light helped the music live on.
One of the bloodiest days in the the Bread and Roses Strike took place today. That strike, which took place in 1912, was by thousands of women in the textile mills of Lawrence, Massachusetts, at a time when women of all ethnicities worked for slave wages. They had the highest death rates of workers in America given the toxicity of the job. Women took power into their own hands, and the radical Wobblies of the Industrial Workers of World (the IWW) led the strike. It was sparked by mill owners cutting workers hours while simultaneously cutting their pay. And today, hundreds of women were badly injured and one woman died at the hands of police, who charged their non-violent protest. It took time, but eventually the women won. The Union movement grew because of the brave women who stood their ground during the Bread and Roses Strike.
After the devastation of World War I in 1919, U.S. President Woodrow Wilson and European leaders convened at the Paris Peace Conference. At the same time, WEB Dubois and Senegalese political leader Blaise Diagne convened the Pan Africa Conference, also in Paris. Fifty-seven leaders from America, the West Indies and Africa met to organize for the rights of the Diaspora and Africans hoping to influence European powers to decolonize Africa and the West Indies. While the Pan Africa Conference launched a movement of solidarity between African people, it could not change the march of the Paris Peace Conference because the European powers knew that for their economies to grow they needed to continue exploiting their colonies in Africa and West Indies. The United States went so far as to deny visas to DuBois and other African American activists who were attending the Pan Africa Conference.
And in 1941, President Franklin Delano Roosevelt issued Executive order 9066 that led to the majority of Japanese Americans being forcibly removed from their homes and farms to internment camps. Their properties were seized and then sold inexpensively to White Americans when fear and xenophobia against Japanese was running high during World War II. Courts later found these prisons for entire Japanese American communities to be illegal and unconstitutional. Yet, after that war, many Japanese could not recover their lives. They were limited by law to where they could live despite the fact the many of the interned, who fought for their right to serve in the military, became war heroes fighting the Nazis in brigades made up of Japanese Americans. It was not until today in 1976 that then-President Gerald Ford finally rescinded Executive Order 9066, replacing it with Executive Order 4417.
I want to share a song with you today, February the 19th. This song hit #1 on the R&B charts today in 1949. It's by a blues artist born in Coahoma County, Mississippi. He was the son of a sharecropper and Baptist preacher, and growing up he and his siblings were only allowed to listen to the spirituals and religious songs. I'm talking about John Lee Hooker, and this is his song "Boogie Chillen'," which went #1 today.
(John Lee Hooker – Boogie Chillen')
To continue your exploration of this day in history, take a look at some of our favorite sources: Charles H. Wright Museum: Today in Black History; African American Registry; BlackPast; NYTimes on this Day; EyewitnessToHistory.com; The Civil War Trust; Voices in Labor: Today in Labor History; Union Communication Services at The Worker Institute: Today in Labor History; BBC On This Day; The Holocaust History Project; PBS African American World; PBS; Today in Women's History; South African History Online; This Day In North American Indian History; Jewish Virtual Library; The People History; Wikipedia List of Historical Anniversaries; Yenoba; and This Day in Music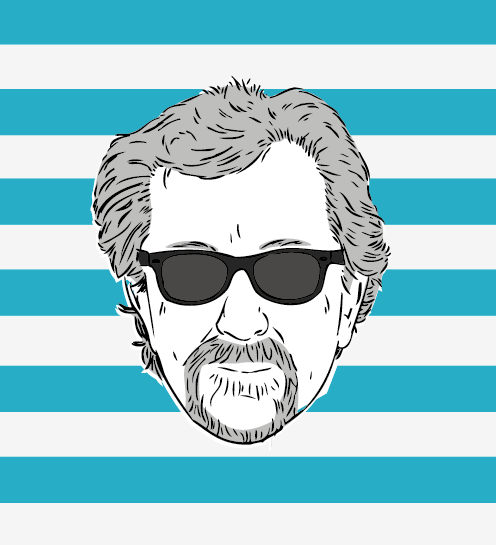 The Marc Steiner Show currently airs on The Real News Network. The show covers the topics that matter, engaging real voices, from Charm City to Cairo and beyond. Email us to share your comments with us.