Podcast: Play in new window | Download
Subscribe:
February 18, 2014 – Segment 1
Marc talks about what happened on this day in history, including the first formal protest against slavery by an organized white body, the birthday of poet and activist Audre Lorde, and the day leader of the Protestant Reformation Martin Luther died.
EVENTS
1229 – The Sixth Crusade: Frederick II, Holy Roman Emperor signs a ten-year truce with al-Kamil, regaining Jerusalem, Nazareth, and Bethlehem with neither military engagements nor support from the papacy.
1688 – First formal protest against slavery by organized white body in English America made by Germantown (Pa.) Quakers at monthly meeting. The historic "Germantown Protest" denounced slavery and the slave trade.
1781 – Fourth Anglo-Dutch War: Captain Thomas Shirley opens his expedition against Dutch colonial outposts on the Gold Coast of Africa (present-day Ghana).
1797 – French Revolutionary Wars: Sir Ralph Abercromby and a fleet of 18 British warships invade Trinidad.
1846 – Beginning of the Galician peasant revolt.
1861 – In Montgomery, Alabama, Jefferson Davis is inaugurated as the provisional President of the Confederate States of America.
1865 – Rebels abandoned Charleston. First Union troops to enter the city included Twenty-first U.S.C.T., followed by two companies of the Fifty-fourth Massachusetts Volunteers.
1867 – An institution was founded at Augusta, Georgia which was later to become Morehouse College, following its relocation to Atlanta. Morehouse College is one of the most prestigious black colleges in the nation.
1885 – The Adventures of Huckleberry Finn by Mark Twain is published in the United States.
1932 – The Empire of Japan declares Manzhouguo (the obsolete Chinese name for Manchuria) independent from the Republic of China.
1938 – During the Nanking Massacre tha Nanking Safety Zone International Committee is renamed "Nanking International Rescue Committee" and the safety zone in place for refugees falls apart.
1942 – World War II: The Imperial Japanese Army begins the systematic extermination of perceived hostile elements among the Chinese in Singapore.
1943 – The Nazis arrest the members of the White Rose movement.
1943 – Joseph Goebbels delivers his Sportpalast speech.
1946 – Sailors of the Royal Indian Navy mutiny in Bombay harbour, from where the action spreads throughout the Provinces of British India, involving 78 ships, twenty shore establishments and 20,000 sailors
1954 – The first Church of Scientology is established in Los Angeles, California.
1957 – Kenyan rebel leader Dedan Kimathi is executed by the British colonial government.
1957 – Walter James Bolton becomes the last person legally executed in New Zealand.
1965 – The Gambia becomes independent from the United Kingdom.
1979 – Snow falls in the Sahara Desert in southern Algeria for the only time in recorded history.
1983 – Thirteen people die and one is seriously injured in the Wah Mee massacre in Seattle, Washington. It is said to be the largest robbery-motivated mass-murder in U.S. history.
1991 – The IRA explodes bombs in the early morning at Paddington station and Victoria station in London.
2001 – FBI agent Robert Hanssen is arrested for spying for the Soviet Union. He is ultimately convicted and sentenced to life imprisonment.
2007 – Terrorist bombs explode on the Samjhauta Express in Panipat, Haryana, India, killing 68 people.
BIRTHS
1862 – Charles M. Schwab, American businessman, co-founded Bethlehem Steel (d. 1939)
1898 – Luis Muñoz Marín, Puerto Rican poet and politician, 1st Governor of the Commonwealth of Puerto Rico (d. 1980)
1909 – Wallace Stegner, American historian and author (d. 1993)
1914 – Pee Wee King, American singer-songwriter (d. 2000)
1931 – Toni Morrison, American author, Nobel Prize laureate
1932 – Miloš Forman, Czech-American director and screenwriter
1933 – Yoko Ono, Japanese-American singer-songwriter (Plastic Ono Band)
1934 – Audre Lorde, American poet and activist (d. 1992)
1954 – John Travolta, American actor, singer, and producer
1957 – Vanna White, American actress and game show host
1961 – Douglas Rushkoff, American theorist and author
1964 – Matt Dillon, American actor and director
1965 – Dr. Dre, American rapper, producer, and actor (World Class Wreckin' Cru and N.W.A)
1968 – Molly Ringwald, American actress, singer, and dancer
1974 – Julia Butterfly Hill, American environmentalist
1980 – Regina Spektor, Russian-American singer-songwriter, pianist, and producer
DEATHS
1546 – Martin Luther, German monk and priest, leader of the Protestant Reformation (b. 1483)
1564 – Michelangelo, Italian sculptor and painter (b. 1475)
1973 – Frank Costello, Italian-American mob boss (b. 1891)
1973 – Palmer Hayden, Harlem Renaissance artist, dies
2011 – Victor Martinez, Mexican American poet and author (b. 1954)
Sources: The People History; Wikipedia List of Historical Anniversaries; This Day in Women's History; This Day in African History;History.com; History Orb; Yenoba; Selected Black Facts; Phil Konstantin's North American Indian History; and This Day in Music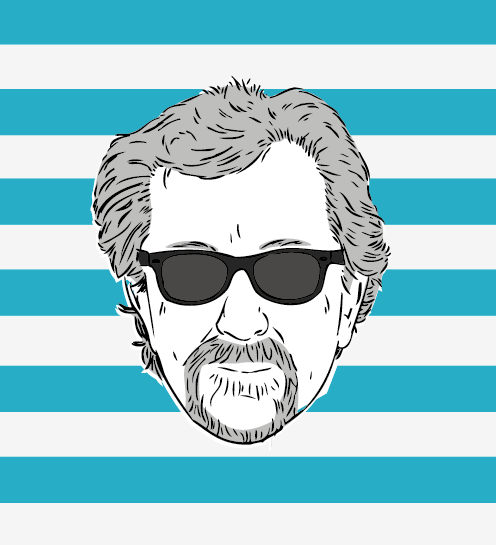 The Marc Steiner Show currently airs on The Real News Network. The show covers the topics that matter, engaging real voices, from Charm City to Cairo and beyond. Email us to share your comments with us.