Podcast: Play in new window | Download
Subscribe:
February 18, 2015 – Segment 1
Marc shares some of the events that happened on this day in history, including the birth of Dr. Dre and the founding of Morehouse College.
In 1870 Mississippi was allowed to reenter the Union by the US  Congress but only with promise they Mississippi now back in the hands of those who fought with Confederacy would disenfranchise Black people.  Somehow it seems that's a promise never kept, never meant to be kept
James H Harris was awarded the Congressional Medal of Honor for what he done 10 years in the Civil War.  James Harris born enslaved in 1828 in St. Mary's County Maryland fought with 38th Regiment was the Battle of Chaffin's farm on September 29th, 1864 when 50% of Black troops were killed, wounded or captured.  So the next morning James Harris and two other man were at the head of the assault the first to break the Confederate defenses engaging in blood fierce hand to hand combat that led to the routing of the Rebels that day.  Though it took ten years he the Congressional Medal of Honor for valor beyond the call of duty.
The institution that became Morehouse College was founded in 1867
In 1938 during the midst of Rape of Nanking the Nanking International Rescue Committee was formed to save refugees. Japanese troops invaded Nanking China killing and raping 400,000 civilians in one of the worst episodes leading up to World War II, while some were tried for crimes against humanity Prince Asoka who led the campaign as given immunity by treaty.
What is known popularly as the Mau Mau rebellion ended today with the hanging of Dedan Kimathi who led The Kenyan Land and Freedom Army whose goal was to take back Kikuyu land taken by the British and to drive them out.   Many Kenyan leaders opposed him but he is now a hero to most Kenyans.  The British buried him an in an unmarked grave.
Martin Luther, the German monk who led the Protestant Reformation died in 1546 just after he gave his famous last sermon, which he declared that Jews must convert or be slaughtered because their God would no longer protect them
In 1997 the home of John Percival Parker was declared a National Historical site … Parker an interesting historical figure.  His mother enslaved, his father white he was at 8 years forced to walk to Richmond Virginia from Norfolk Virginia to be torn from his mother and sold to a doctor in Alabama.  There the doctor's children taught him to read and write, he chafed, got in trouble, ran off, brought back and convinced a woman to buy him.  She allowed him to work outside and he safe $1800 to buy his own freedom.  He then became active in the abolitionist movement and Underground Railroad.  He guided hundreds of slaves from Kentucky to the North and to Canada at great risk to himself and a bounty on his head.  He then recruited hundreds of freeman to fight in the Civil War.  After that war he founded his own foundry, The Ripley Foundry and Machine Company and patented numerous invention for the foundry and tobacco manufacturing.  He and his wife, a free woman, had six children all of whom went to college and his foundry in Ripley was the largest between Cincinnati and Portsmouth Ohio ..
To continue your exploration of this day in history, take a look at some of our favorite sources: Charles H. Wright Museum: Today in Black History; African American Registry; BlackPast; NYTimes on this Day; EyewitnessToHistory.com; The Civil War Trust; Voices in Labor: Today in Labor History; Union Communication Services at The Worker Institute: Today in Labor History; BBC On This Day; The Holocaust History Project; PBS African American World; PBS; Today in Women's History; South African History Online; This Day In North American Indian History; Jewish Virtual Library; The People History; Wikipedia List of Historical Anniversaries; Yenoba; and This Day in Music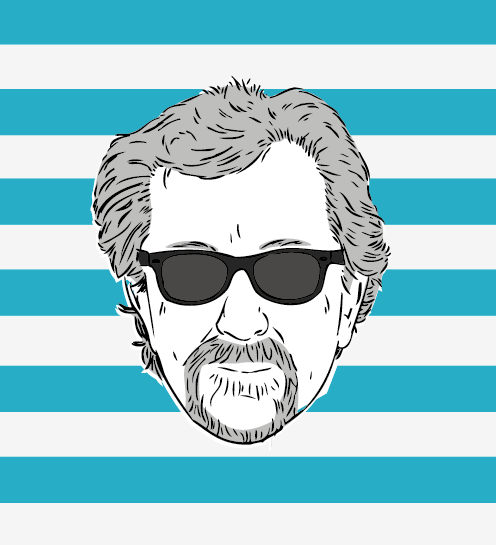 The Marc Steiner Show currently airs on The Real News Network. The show covers the topics that matter, engaging real voices, from Charm City to Cairo and beyond. Email us to share your comments with us.