Podcast: Play in new window | Download
Subscribe: RSS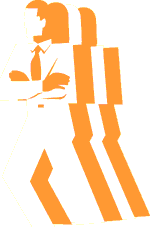 We start out today with our latest installment of Your Health Today. We'll be talking with the Good Samaritan Spine Center about spinal health.
Next, as part of our series on race with OSI-Baltimore, we talk with three participants of the upcoming Stoop Storytelling Series, "Across the Divide: Stories About Race In Baltimore." The sold-out show will take place Monday, February 22nd, at Centerstage.
We'll here from:
Meshelle, a comedian, actress and motivational speaker who will be talking about moving from Park Heights to a northwest suburb and making friends with two Jewish girls–she taught them double-dutch and they taught her about gelfilte fish.
Paulo Gregory Harris, a community activist who will be talking about an experience he had as a black man on election day in 2008 Hampden.
David Schwartz, an instructional designer, who will talk about being one of the few white kids at Pimlico Junior High in 1970.