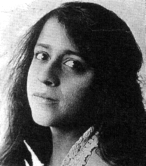 Podcast: Play in new window | Download
Subscribe: RSS
February 16, 2015 – Segment 1
Marc shares some of the events that happened on this day in history, including the birth of James Baskett, the first African American man to receive an Oscar and the death of actress Anita Bush.
Transcript of this day in history included below.

Brownie McGhee – Pawn Shop Blues
https://www.youtube.com/watch?v=qBaiFr8kK9M
That was "Pawn Shop Blues" by the blues singer and guitarist Walter "Brownie" McGhee. He was born in Knoxville, Tennessee in 1915, and died today in 1996 in Oakland, California.  His father was a singer and guitarist, and  Brownie followed in that same tradition after his uncle gave him a guitar handmade from a board and a tin marshmallow box. He and Sonny Terry went on to create one of the most famous blues duos in history. Rest in peace, Brownie McGhee.
Some of the coolest rides ever made were founded today in 1852, passing away in 1966: The Studebaker. Today, the Studebaker Brothers founded their wagon company.  When their descendants turned to automobile manufacturing, Thomas Edison bought their first electric car in 1903. Those Studebakers that rolled off the line in Indiana were ages ahead of the rest in terms of design. You knew you were cool if you rode around in a Studie.
Your nightly news began today in 1948 when NBC-TV aired the first nightly newscast: "The Camel Newsreel Theatre." The Camel stood for Camel cigarettes, the lead advertiser, with host John Cameron Swayze. The news report lasted a full 15 minutes.
Bill Powell loved golf, but when he came home from World War II he was not allowed to play because Black folks were lucky if they could even be caddies. So, he decided to build his own golf course, and in 1946 the first 9 holes opened at H.T. Clearvies Golf Course, the only golf course ever to be wholly designed, built and operated by African Americans. And today in 2001, the Clearvies Golf Course in Canton, Ohio, was added to the National Register of Historic Places.
And it's the birthday of William Sanders Scarborough, who was born enslaved in 1852. His father was free,  his mother  enslaved. By the age 10 he could read and write.  In 1865 when he heard the guns pounding, he knew he was free, and this literate shoe-apprentice went on to become the first African American classical scholar. Pro-slavery Senator John C. Calhoun said, "No Negro can learn Greek, they should just learn to sweep." Well, William Scarborough read and wrote in original Greek and Latin.  He graduated from Oberlin College, and taught the classics at Macon Georgia Lewis High School, which a racist mobs burned to the ground.  He fled, and became President of Wilberforce University. While denied entrance in the American Philological Meeting in Baltimore, he became their first Black member. He was always politically active and participated in the Pan African Conference in Paris with Dubois. Happy Birthday, William Sanders Scarborough.
It's also the birthday of James Baskett.  Born in 1904, he was an actor and the first African American man to receive an Oscar. It was an honorary one, for singing "Zippy De Du Da What A Wonderful Day" in his role as Uncle Remus in Disney's Song of the South.  It was then and remains today highly controversial because it showed slaves as happy. This film was demeaning as was the role, but we remember this pioneer stifled by the racism in the film industry in his life.
And it's the birthday of the Rassengunther, or Nazi Germany's Race Pope: Hans Friedrich Karl Gunther, born in 1891. Gunther was a German race researcher and eugenicist whose work was a major influence on the racialist ideology of Nazi Germany.  He taught at all the major universities about the biological and genetic inferiority of Jews, Blacks, Romany's, while teaching that the Nordic race was supreme. He was chair of the Racial Theory Department at Jena University and was a Nazi. pWhen World War II ended, he was put in an internment camp, only to be released after he was not deemed as an instigator of violence. He then continued preaching as a Holocaust denier and teaching his racist theories until his death.
We remember Mildred Fish-Harnak, American-German historian, translator and German anti- Nazi resistance fighter during WWII. She was arrested with her husband and originally sentenced to life  in prison. But, Hitler ordered another trial where she was found guilty, and on this day in 1943 she was beheaded.
And one of the pioneering Black actresses Anita Bush passed away at age 93 today in 1974. She danced with Bert Williams, and made films with Bill Pickett the Bulldogger. She founded the Lafeyette Theater Company in Harlem, a great repertory theater company that brought the world of theater to Black audiences.
And we remember two people who just passed away:
Poet Phillip Levine and Clerk Frank Conaway Sr.
Here's a great song for us to think about on this February the 16th, on a day that Detroit Mayor Jerome P. Cavanagh declared "Aretha Franklin Day" in 1968. That's "I Never Loved A Man (The Way I Love You)" that Aretha Franklin performed at the White House in 2014.
To continue your exploration of this day in history, take a look at some of our favorite sources: Charles H. Wright Museum: Today in Black History; African American Registry; BlackPast; NYTimes on this Day; EyewitnessToHistory.com; The Civil War Trust; Voices in Labor: Today in Labor History; Union Communication Services at The Worker Institute: Today in Labor History; BBC On This Day; The Holocaust History Project; PBS African American World; PBS; Today in Women's History; South African History Online; This Day In North American Indian History; Jewish Virtual Library; The People History; Wikipedia List of Historical Anniversaries; Yenoba; and This Day in Music