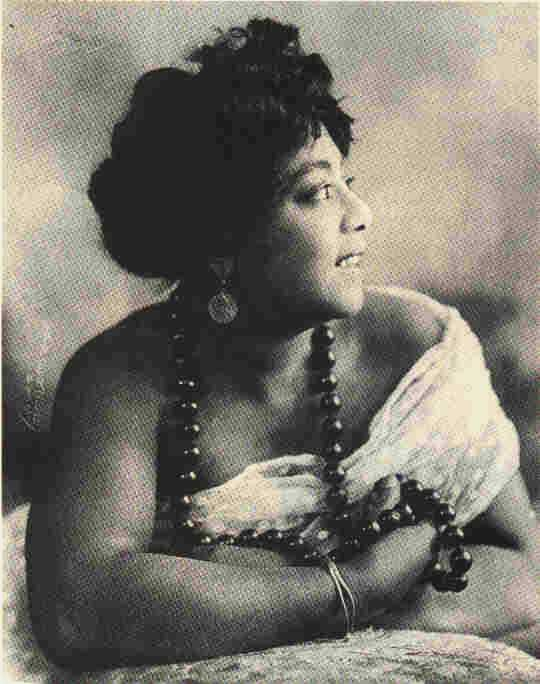 Podcast: Play in new window | Download
Subscribe: RSS
February 14, 2014 – Segment 1
Marc talks about some of what happened on this day in history, including the death of Roman bishop and martyr Saint Valentine, the day that Oregon and Arizona became states, and the day Mamie Smith became the first Black woman to make a record.
Today is:
Valentines Day full name is Saint Valentine's Day and the modern custom of sending a card started in nineteenth-century Great Britain and in the United States in the mid 1800's to allow lovers to send cards, flowers, chocolates and other gifts to loved ones. One of the earliest known references to a Valentine's Day card was in a 14th century poem to Henry V of England's wife, Catherine.
Second Day of Lupercalia – Lupercalia was a very ancient, possibly pre-Roman[2] pastoral festival, observed on February 13 through 15 to avert evil spirits and purify the city, releasing health and fertility. Lupercalia subsumed Februa, an earlier-origin spring cleansing ritual held on the same date, which gives the month of February (Februarius) its name.
Statehood Day (Arizona)
Statehood Day (Oregon)
On this day in history:
1776: The first Spanish arrive at what eventually becomes Needles, California.
1867 – Morehouse College organized in Augusta, Georgia. The institution was later moved to Atlanta. New registration law in Tennessee abolished racial distinctions in voting.
1873: Congress creates the office of Indian Inspector. The initial three inspectors are appointed by the President for four year terms. They inspect the operations of Indian Officers in the field.
1879 – Blanche Kelso Bruce became the first Black to preside over the Senate when he was called to the chair on this date in 1879.  Bruce presided in the absence of Vice President William A. Wheeler
1903 – Western Federation of Miners strike for 8-hour day
1903 – President Theodore Roosevelt creates the Department of Commerce and Labor. It was divided into two separate government departments ten years later
1912 – Arizona becomes the 48th state of the union .
1913 – Jimmy Hoffa born in Brazil, Ind., son of a coal miner. Disappeared July 30, 1975, declared dead seven years later
1920 : The League of Women Voters is founded by Carrie Chapman Catt in Chicago during the convention of the National American Woman Suffrage Association.
1920 – Mamie Smith became the first Black woman to make a record on this date in 1920.  Smith recorded "You Can't Keep a Good Man Down" and "This Thing Called Love.
1929 : Seven gangster rivals of Al Capone were murdered in Chicago when Jack "Machine Gun" McGurn ordered the kill of rival George "Bugs" Moran. ( Known as St. Valentine's Day Massacre ).
1929 : Sir Alexander Fleming discovers Penicillin after leaving a plate of staphylococcus bacteria uncovered, he noticed that a mold that had fallen on the culture had killed many of the bacteria.
1936 – National Negro Congress organized at Chicago meeting attended by 817 delegates representing more than 500 organizations. Asa Phillip Randolph of the Brotherhood of Sleeping Car Porters was elected president of the new organization.
1942 : In the midst of World War II, a new anti-fascist broadcast was aired on four major U.S. television stations. This series had lasted for 13 weeks and featured actors such as James Stewart, Douglas Fairbanks, Jr., and Tyrone Power. The purpose of the This is War broadcast was to promote the Allied armies of the war, and branches of the military-particularly the Army, Navy, and Air Force. The United States was among one of the Allied countries that fought against the rising Nazi regime.
1957 – At a meeting that convened in New Orleans, LA, on this date in 1957, the Southern Christian Leadership Conference (SCLC) was formed with Dr. Martin Luther King, Jr. as its president.
1969: The Confederated Salish and Kootenai Tribe of the Flathead Reservation enact a resolution prohibiting the hunting or killing of Mountain Sheep.
1977, US singer songwriter Janis Ian received 461 Valentine's day cards after indicating in the lyrics of her song 'At Seventeen', she had never received any.
1989 : Sandinistas, the leftist Nicaraguan government that ruled during this time, had on this date agreed to free elections. Additionally, the Sandinistas had agreed to release a certain number of political prisoners within a year. In return, the country of Honduras agreed to shut down bases used to fight against the Sandinista regime. Within a year, communist leaders were voted out by the people, as they had the chance to vote for who they would want in power.
1989 : Ayatollah Ruhollah Khomeini issued a ( FATWA ) death sentence on British writer Salman Rushdie for his authorship of the book Satanic Verses.
1989 : Following the 1984 Bhopal gas leak disaster by a Union Carbide subsidiary pesticide plant which released 40 tonnes of methyl isocyanate (MIC) gas, killing between 2500 and 5000 people in Bhopal. Union Carbide agrees to pay $470 million to the government of India who were acting as the legal representative for victims of the disaster .
1996 – Striking workers at Detroit's newspapers, out since the previous July, offer to return to work. The offer is accepted five days later but the newspapers vow to retain some 1,200 scabs. A court ruling the following year ordered as many as 1,100 former strikers reinstated
Born on this day in history:
1760 – Richard Allen, AME Church Bishop and abolitionist, born into slavery in Philadelphia.
1817 – Possible birthday of Frederick Douglass, abolitionist and orator. Born into slavery as Frederick Baile, Douglass purchased his freedom in 1845 and went on to become the greatest abolitionist of his time.
1838 – Margaret E. Knight (February 14, 1838 – October 12, 1914) was an American inventor. She has been called "the most famous 19th-century woman inventor." Knight invented a machine that folded and glued paper to form the flat bottomed brown paper bags familiar to shoppers today.Her many other inventions included a numbering machine, window frame and sash, patented in 1894, and several devices relating to rotary engines, patented between 1902 and 1915.[3] Knight's original box-making machine is in the Smithsonian Museum in Washington, D.C.
1847 – Anna Howard Shaw was a leader of the women's suffrage movement in the United States. She was also a physician and one of the first ordained female Methodist ministers in the United States.
SHE SAID: But long or short, the one sure thing is that, taking it all in all, the struggles, the discouragements, the failures, and the little victories, the fight has been, as Susan B. Anthony said in her last hours, "worth while." Nothing bigger can come to a human being than to love a great Cause more than life itself, and to have the privilege throughout life of working for that Cause.
1871 – Marion Griffin was an American architect and artist. She was one of the first licensed female architects in the world, and is considered an original member of the Prairie School.
1894 – Jack Benny, comedian
1898 – Angela Bambace (February 14, 1898, – April 3, 1975) was a labor union organizer for the International Ladies' Garment Workers' Union for over fifty years.
1926 – Moneta Sleet, Jr., Pulitzer Prize-winning photographer, was born on this date in 1926.  Sleet was awarded the "Pulitzer Prize" in 1969 for a photograph taken of Mrs. Coretta Scott King and daughter, Bernice, at Dr. King's funeral.
1946 – Entertainer and dancer Gregory Hines born
On this day in history, we lost:
269 – Saint Valentine, Roman bishop and martyr
1999 – Buddy Knox, American singer-songwriter and guitarist (b. 1933)
2003 – Dolly, Scottish cloned sheep (b. 1996)
Sources: The People History; Wikipedia List of Historical Anniversaries; This Day in Women's History; This Day in African History;History.com; History Orb; Yenoba; Selected Black Facts; Phil Konstantin's North American Indian History; and This Day in Music