Podcast: Play in new window | Download
Subscribe:
February 14, 2013 – Segment 1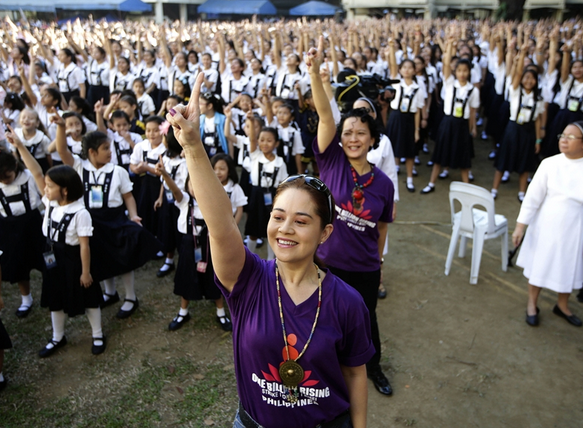 It's February 14th – Valentine's Day. An international movement is using this day to divert attention away from Hallmark cards and to the realities of women and girls worldwide. One Billion Rising, a coalition whose name comes from the statistic that one out of every three women is beaten or raped during her lifetime (amounting to one billion women and girls), is a movement demanding an end to violence against women.
We discuss the movement with: