Podcast: Play in new window | Download
Subscribe: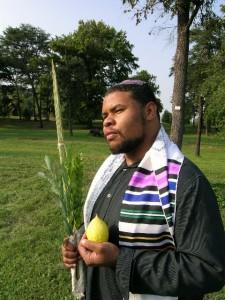 Michael Twitty, culinary historian and living history interpreter, joins us for a preview of his upcoming cooking demonstration at the Jewish Museum, Kosher Soul. 
Twitty also is also in the process of launching a new project, the Cooking Gene, during which he will travel through the South, meeting and cooking with the descendants of the people who enslaved Twitty's ancestors.  You can learn more about the project here, and contribute to the campaign on Indiegogo.
Twitty will be giving his cooking demonstration from 1 – 3 pm this Sunday at the Jewish Museum, 15 Lloyd Street.  For more information, click here or call 410.732.6400 x215.