Podcast: Play in new window | Download
Subscribe: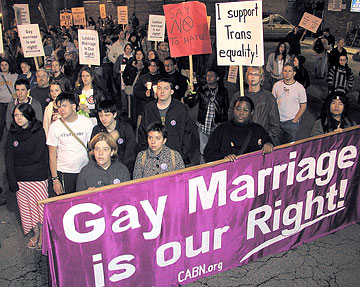 A measure has recently been proposed to the Maryland State House to make same-sex unions legal. If accepted, Maryland will become sixth state to approve same-sex marriage.
Our guests are Elbridge James, director of the Maryland Black Family Alliance, Jamie Raskin, Maryland State Senator and Professor of Constitutional Law at American University, and Peter Sprigg, Senior Fellow for Policy Studies at the Family Research Council in Washington, D.C.