Podcast: Play in new window | Download
Subscribe:
February 13, 2014 – Segment 1
Marc talks about some of what happened on this day in history, including the day poet Lucille Clifton died, the day the Southern Christian Leadership Conference was organized, and the day the last original "Peanuts" comic strip appeared in newspapers the day after Charles M. Schulz died.
Events
1633 – Galileo Galilei arrives in Rome for his trial before the Inquisition.
1865 – A national eight-month strike by the Sons of Vulcan, a union of iron forgers, ends in victory when employers agreed to a wage scale based on the price of iron bars—the first time employers recognized the union, the first union contract in the iron and steel industry, and what may be the first union contract of any kind in the United States
1881 – The feminist newspaper La Citoyenne is first published in Paris by the activist Hubertine Auclert.
1914 – Copyright: In New York City the American Society of Composers, Authors and Publishers is established to protect the copyrighted musical compositions of its members.
1920 – The Negro National League is formed.
1923 – The first Black professional basketball team "The Renaissance" organized.
1957 – Southern Christian Leadership Conference organized at New Orleans meeting with Martin Luther King Jr. as president.
1960 – Black college students stage the first of the Nashville sit-ins at three lunch counters in Nashville, Tennessee.
1970 – The New York Stock Exchange admits its first Black member, Joseph Searles.
1971 – Vietnam War: Backed by American air and artillery support, South Vietnamese troops invade Laos.
1982 – The Río Negro massacre takes place in Guatemala.
1990 – German reunification: An agreement is reached on a two-stage plan to reunite Germany.
1991 – Gulf War: Two laser-guided "smart bombs" destroy the Amiriyah shelter in Baghdad. Allied forces said the bunker was being used as a military communications outpost, but over 400 Iraqi civilians inside were killed.
2000 – The last original "Peanuts" comic strip appears in newspapers one day after Charles M. Schulz dies.
2008 – Australian Prime Minister Kevin Rudd makes a historic apology to the Indigenous Australians and the Stolen Generations.
2008 – Some 12,000 Hollywood writers returned to work today following a largely successful three-month strike against television and motion picture studios. They won compensation for their TV and movie work that gets streamed on the Internet
Births
1933 – Kim Novak, American actress
1942 – Peter Tork, American singer-songwriter, bass player, and actor (The Monkees)
1944 – Stockard Channing, American actress
1944 – Jerry Springer, English-American television host, actor, and politician, 56th Mayor of Cincinnati
1950 – Peter Gabriel, English singer-songwriter and producer (Genesis)
1961 – Henry Rollins, American singer-songwriter, producer, and actor (Black Flag, Rollins Band, and State of Alert)
1964 – Yamantaka Eye, Japanese singer (Boredoms)
1976 – Feist, Canadian singer-songwriter and guitarist (By Divine Right and Broken Social Scene)
1979 – Mena Suvari, American actress

Deaths
1657 – Miles Sindercombe, English attempted assassin of Oliver Cromwell
1818 – Absalom Jones, the first African American Episcopal priest ordained in the U.S. , dies.
1882 – Henry Highland Garnet, African-American abolitionist, minister, educator and orator. An advocate of militant abolitionism, Garnet was a prominent member of the movement that led beyond moral persuasion toward more political action. Renowned for his skills as a public speaker, he urged blacks to take action and claim their own destinies. For a period, he supported emigration of American free blacks to Mexico, Liberia or the West Indies, but theAmerican Civil War ended that effort. (b. 1815)
1883 – Richard Wagner, German director and composer (b. 1813)
2002 – Waylon Jennings, American singer-songwriter and guitarist (The Highwaymen) (b. 1937)
2010 – Lucille Clifton, American poet (b. 1936)
Sources: The People History; Wikipedia List of Historical Anniversaries; This Day in Women's History; This Day in African History;History.com; History Orb; Yenoba; Selected Black Facts; Phil Konstantin's North American Indian History; and This Day in Music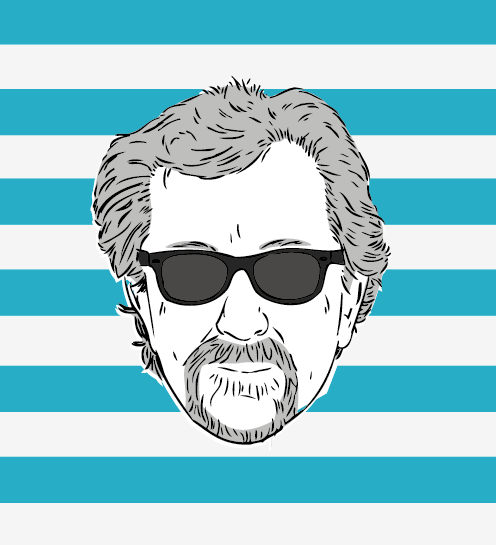 The Marc Steiner Show currently airs on The Real News Network. The show covers the topics that matter, engaging real voices, from Charm City to Cairo and beyond. Email us to share your comments with us.