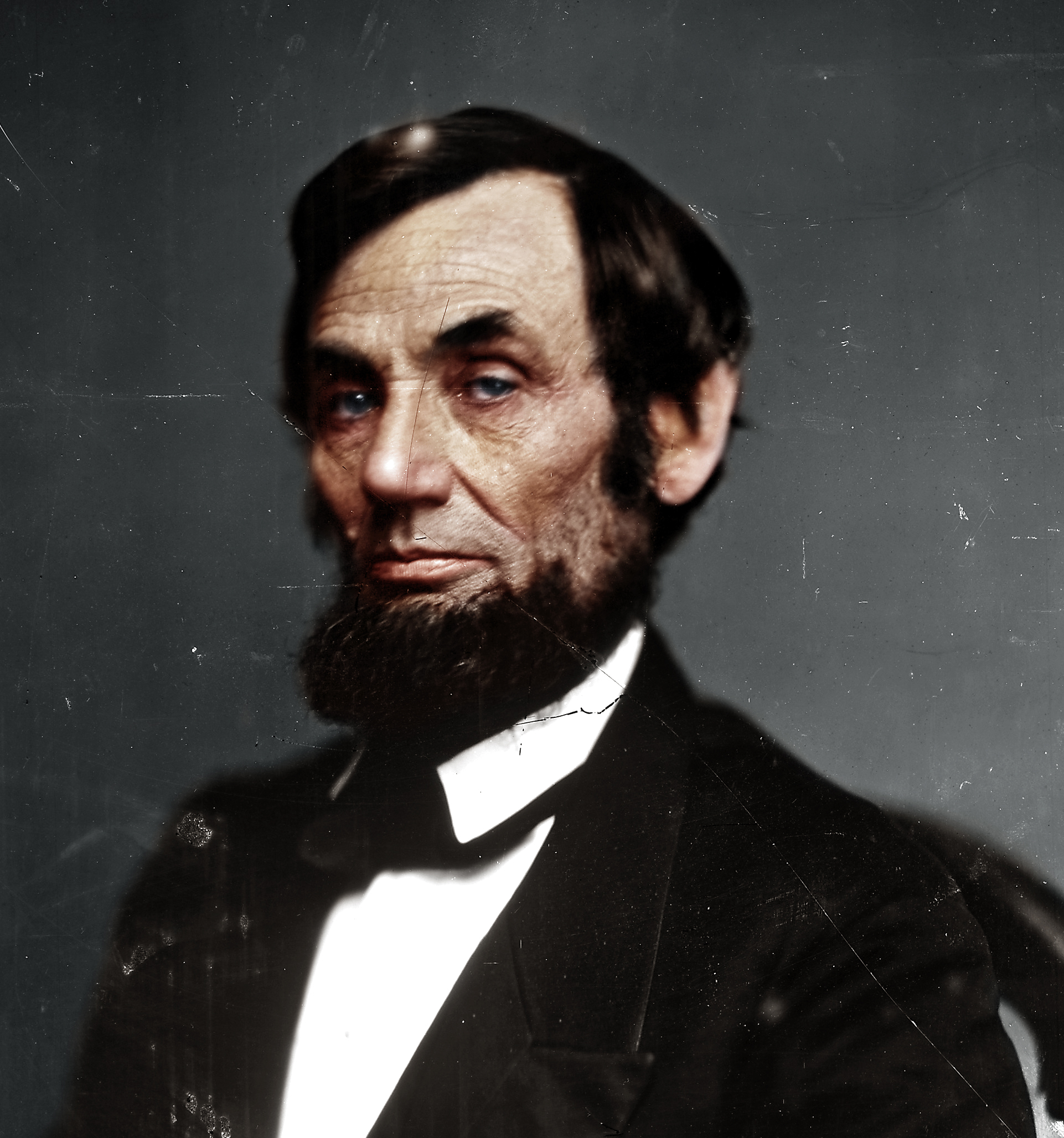 Podcast: Play in new window | Download
Subscribe: RSS
February 12, 2014 – Segment 1
Marc shares some of what happened on this day in history, including National Freedom to Marry Day, Congress' first passage of the Fugitive Slave Law, and the birthday of President Abraham Lincoln.
Today is:
National Freedom to Marry Day, (unofficial)
On this day in history:
1793: Congress passed the first Fugitive Slave Law to implement the provisions in the Constitution. It stated that to reclaim an escaped slave a master needed only to go before a magistrate and provide oral or written proof of ownership
1825: The Creek cede the last of their lands in Georgia to the United States government by the Treaty of Indian Springs, and migrate west.
1865 – Henry Highland Garnet, first Black to speak in the Capitol, delivered memorial sermon on the abolition of slavery at services in the House of Representatives. Henry Highland Garnet was born a slave in New Market, Maryland, in 1815. He escaped in 1824 and made his way to New York where he studied at the Oneida Theological Institute in Whitesboro before becoming a Presbyterian minister in Troy, New York.
1899: The Great Blizzard Feb. 12th, : It started on February 11th and despite its largely more southerly influence it reached -61º F in Montana and -47º F in Nebraska. Snow started falling on February 12th, 1899 and Washington D.C. had over twenty inches of snow falling, with New Jersey reaching an astonishing thirty-four inches. New Orleans was iced over, as were parts of the Mississippi River.
1909: The National Association for the Advancement of Colored People (NAACP) is founded. Women among the charter members include Ida Wells-Barnett, Mary Church Terrell, Anna Garlin Spencer, Mary White Ovington and others.
1914: In Washington, D.C., the first stone of the Lincoln Memorial is put into place.
1924: First Presidential Radio Address 12th February,1924 : Calvin Coolidge became the first U.S. president to deliver an address by radio.
1930 – In Tuskegee, Alabama, the Rosenwald Fund made grants to the Alabama State Board of Health to help meet the cost of a sutdy of syphilis in African American men living in rural Georgia and Alabama. Thus would begin a four decade long study of syphilis without treatment. Over 400 men were allowed to carry the disease without treatment. Over 400 men were allowed to carry the disease without medical treatment for nearly 40 years. Several government agencies including the Federal Public Health Service and the Center for Disease Control participated in the unethical study. It was kept a secret until 1972 when a newspaper reporter disclosed it.
1946: African American United States Army veteran Isaac Woodard is severely beaten by a South Carolina police officer to the point where he loses his vision in both eyes. The incident later galvanizes the Civil Rights Movement and partially inspires Orson Welles' film Touch of Evil.
1961: The Miracles' 'Shop Around' became Motown Record's first million-selling single. It was also the label's first #1 hit on Billboard's R&B singles chart. In the following ten years, The Miracles would have six more million sellers.
1972: Al Green went to No.1 on the US singles chart with 'Let's Stay Together', his only US chart topper. It was ranked the 60th greatest song of all time by Rolling Stone magazine on their list of the 500 Greatest Songs of All Time. Tina Turner had a hit with the song in 1984.
1973: Vietnam First U.S. Prisoners Released Feb. 12th, 1973 : As part of the Vietnam cease-fire agreement, the first U.S. prisoners of war were released by North Vietnam
1999: United States President Bill Clinton is acquitted by the United States Senate in his impeachment trial.
2002: The trial of Slobodan Milošević, the former President of the Federal Republic of Yugoslavia, begins at the United Nations International Criminal Tribunal for the former Yugoslavia in The Hague, Netherlands. He dies four years later before its conclusion.
2004: The city of San Francisco, California begins issuing marriage licenses to same-sex couples in response to a directive from Mayor Gavin Newsom.
Born on this day in history:
1775: Louisa Adams, American wife of John Quincy Adams, 6th First Lady of the United States
1809: Charles Darwin, English scientist and theorist
1809: Abraham Lincoln, American lawyer and politician, 16th President of the United States
1855: Fannie Barrier born (co-founder, National Association of Colored Women)
1880: John L. Lewis, American union leader
1893: Omar Bradley, American general
1930: Arlen Specter, American politician
1934: Bill Russell, American basketball player
1938: Judy Blume born (writer)
1942: Ehud Barak, Israeli politician, 10th Prime Minister of Israel
1952: Born on this day, Grammy Award winning American singer and songwriter Michael McDonald, who with The Doobie Brothers had the 1979 US No.1 single 'What A Fool Believes', and the 1993 UK No.7 single 'Long Train Runnin'. He began his career singing back-up vocals with Steely Dan.
1956: Arsenio Hall, American actor and talk show host
1980:Christina Ricci, American actress
On this day in history, we lost:
1789: Ethan Allen, American farmer, soldier, and politician
1804: Immanuel Kant, German philosopher
1983: Eubie Blake, American pianist and composer
2000: Tom Landry, American football player and coach
2000: Charles M. Schulz, American cartoonist, created Peanuts
Sources: The People History; Wikipedia List of Historical Anniversaries; This Day in Women's History; This Day in African History;History.com; History Orb; Yenoba; Selected Black Facts; Phil Konstantin's North American Indian History; and This Day in Music