Podcast: Play in new window | Download
Subscribe: RSS
February 12, 2013 – Segment 1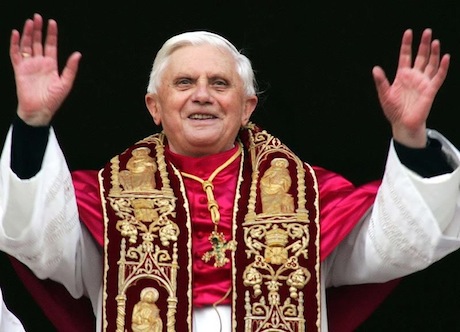 Yesterday, Pope Benedict XVI announced that he would be resigning from his duties as pope, citing a deterioration in "strength of mind and body." He is the first Pope to resign in six centuries.
We talk about what this means for the Catholic Church and the world, and who might come next. Joining us for the conversation are:
Rosemary Thompson, Executive Director of the P. Francis Murphy Initiative for Justice and Peace;
Mary Jo McConahay, a journalist, documentary filmmaker who wrote a piece for New America Media about the Pope and the developing world, and author of Maya Road: One Woman's Journey Among the People of the Rainforest;
LaWanda Edwards, catholic churchgoer;
and Msgr. Stuart W. Swetland, Archbishop Harry J. Flynn Endowed Chair for Christian Ethics at St. Mary's University.