Podcast: Play in new window | Download
Subscribe:
February 11, 2015 – Segment 1
Marc talks about what happened on this day in history, including the birthday of first female AME preacher Jarena Lee, the day Black students in Cambridge, MD, among other states, staged a boycott to protest conditions in segregated schools, and the day thousands of Native Americans in 1978 undertook the Long Walk.
Transcript of this day in history included below.
This is Marc Steiner, and today is February the 11th.
(Kanye West – Flashing Lights)
That's "Flashing Lights" by Kanye West. It's the birthday of the man who turned the lights on, Thomas Alva Edison. He was born in 1847 in Milan, Ohio.
And it's the birthday of a woman born in 1783 in Cape May, New Jersey named Jarena Lee. She was the first female preacher in the African Methodist Episcopal Church. The AME church broke tradition by officially allowing her, as a woman, to become a preacher. She was also a leader in the Abolitionist movement and wrote an amazing autobiography called, "Religious Experience and Journal of Mrs. Jarena Lee." Happy Birthday.
Today there are anniversaries that plot out an historical curve of race, racism and Africans in America:
Back in 1790, The Quakers petitioned the U.S Congress to abolish slavery. Fifteen years earlier, the Quakers decided to free all of those they held enslaved and they ostracized those who did not. They attempted to abolish the international slave trade and put an end to it in America. It was endorsed by Founding Father Ben Franklin, of course.
And to be clear about our history, as the United States plummeted into Civil War, the U.S. House of Representatives unanimously passed a resolution guaranteeing non-interference with slavery in any state today in 1861. It simply read:
"Resolved, That neither Congress, the People, nor the Governments of the Non-slaveholding States have the constitutional right to legislate upon or interfere with slavery in any of the Slaveholding States of the Union."
Let's leap forward a little over a hundred years to today in 1964 in Cincinnati, Ohio and here in Cambridge, Maryland, among other states. Black students staged a boycott of schools, demanding the end of segregation, separate schools and inequality in education for themselves and their Black teachers.
And four years later in 1968, the Memphis Sanitation strike began. That was the start of Martin Luther King Jr's strategic change to build a class movement that would create a new America. It is the movement of African American workers that King became part of, that led to the Poor People's Campaign and his Assassination two months later.
Union leader, writer and anarchist Emma Goldman, was arrested in 1916 for lecturing and distributing pamphlets on birth control. Goldman, whose belief in free love and her work as a midwife, led her to advocate for birth control as a tool to help women better their lives and achieve equality. Goldman was a mentor to Margaret Sanger, founder of Planned Parenthood.
And in 1961, the Nazi mass murderer Adolf Eichmann was indicted on 15 criminal charges in Israel after he was kidnapped from Argentina in their campaign to bring all Nazi war criminals to justice.
We also remember the release of Nelson Mandela from Victor Verster Prison outside Capetown, South Africa today in 1990. After he spent 27 years of his life as a political prisoner.
Do you know about the "Long Walk"? Thousands of Native Americans in 1978 undertook the Long Walk, starting in San Francisco and walking all the way to Washington, DC. They walked to demand real sovereignty for Indian people and an end to their exploitation by the American government.
I want to share a song with you on this February the 11th. It's the birthday of an artist, who just released his first album in 15 years. I'm talking about D'Angelo, who released his album "Black Messiah" by surprise, following outcry in Ferguson and the verdict in the murder of Mike Brown.
"All we wanted was a chance to talk
'Stead we only got outlined in chalk"
Those are lyrics from his song "The Charade" from that new album, which we play for you today on D'Angelo's birthday.
(D'Angelo and The Vanguard – The Charade)
To continue your exploration of this day in history, take a look at some of our favorite sources: Charles H. Wright Museum: Today in Black History; African American Registry; BlackPast; NYTimes on this Day; EyewitnessToHistory.com; The Civil War Trust; Voices in Labor: Today in Labor History; Union Communication Services at The Worker Institute: Today in Labor History; BBC On This Day; The Holocaust History Project; PBS African American World; PBS; Today in Women's History; South African History Online; This Day In North American Indian History; Jewish Virtual Library; The People History; Wikipedia List of Historical Anniversaries; Yenoba; and This Day in Music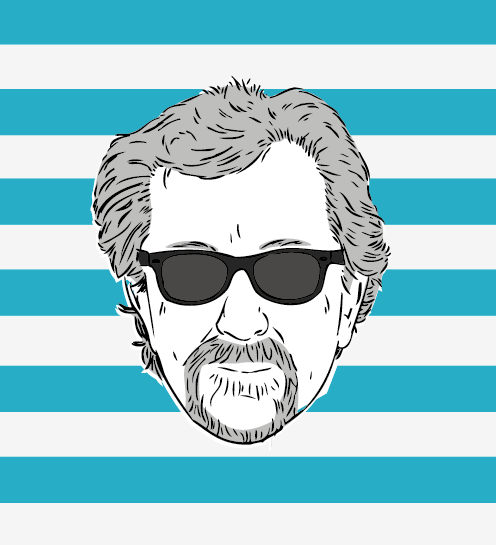 The Marc Steiner Show currently airs on The Real News Network. The show covers the topics that matter, engaging real voices, from Charm City to Cairo and beyond. Email us to share your comments with us.