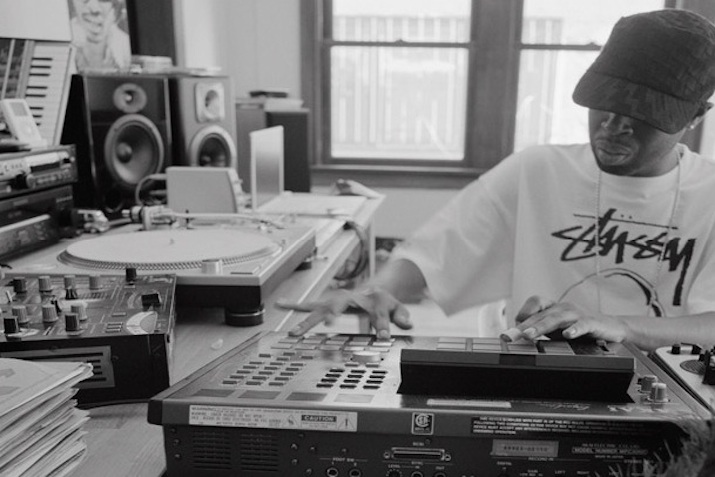 Podcast: Play in new window | Download
Subscribe: RSS
February 10, 2015 – Segment 1
Marc shares some of the events that happened on this day in history, including J Dilla's passing, the 1890 South Dakota Land Grab, and the death of  Stuart Hall.
Transcript of this day in history is included below.
J. Dilla – Last Donut of the Night
https://www.youtube.com/watch?v=fC3Cthm0HFU
That was "Last Donut of the Night" by J. Dilla. He was born in Detroit in 1974, and is remembered as one of the most influential hip hop artists. We remember him today on the day he passed away in 2006 at the age of 32 as a result of a rare blood disease three days after the release of his final album Donuts, the song we are hearing is a part of that album.
And in 1874, Lewis Howard Latimer received patent number 147,363 for an improved toilet system for railroad cars: a toilet that emptied through a trap door activated by the lid.  While he was known as one of America's most original inventors, his story and fame started 43 years before when he fled enslavement, taking his wife, who was enslaved on another plantation, with him to Boston.  When the people who enslaved them came to Boston to reclaim their human property, William Lloyd Garrison and other abolitionists publicly fought to defend them and ended up buying their freedom.  They became a cause celeb and won their Freedom. After serving in the Navy during the Civil War, he found his talent in drawing and creating, which led Lewis Howard Latimer on his way to becoming one of America's most unique inventors.
And the 25th Amendment to the United States Constitution was ratified today in 1967. Before that, it was not legally clear that the Vice President assumed the Presidency upon the death of the President, removal from office, or resignation.
And in 1890, the South Dakota "land grab" began, when parts of the Great Sioux Reservation was opened to settlers. That was land that was promised by treaty in perpetuity to the Lakota people. However, Congress passed the General Allotment Act, which partitioned the Great Sioux Reservation. Approximately 9 million acres were stolen from the The Lakota tribes. Well, they  "received" $1.25 per acre, but once again it was free land for white settlers as the Americans wanted to claim this nation from sea to shining sea.
The Vietnamese defeated their French colonial rulers  in 1954 after having helped beat the Japanese in World War II.  Ho Chi Minh became the first President of Vietnam, and Vietnam was divided against the will of the Vietnamese. Here lie the roots of our American Vietnam War, but maybe America should have listened to then President Dwight David Eisenhower, who in World War II commanded the Western allies against Germany,  who warned on this day against  any US intervention in Vietnam.
Last year on this day Stuart Hall Passed away.  While many in this country are not familiar with his name, this Jamaican born British Scholar came up with the concept of multiculturalism that causes such consternation among many in America.  He was icon of the Left in Britain who raised the issues of race and gender before most and told the Left they face their own demise because they have no new ideas.. So today we remember this kind, brilliant, radical Stuart Hall.
And I want to share a song with you on this February the 10th. It's by a Baltimore-bred jazz and swing music drummer and bandleader. He had a severe spinal condition that caused him to be hunchbacked, and his doctor suggested that he play an instrument to help loosen up his bones. He worked delivering newspapers so he could save enough money to buy a drum set. He became a great player by age 11, and he moved to New York by the age of 17, where he became a bandleader. We remember him today on his birthday, February 10th, … the great Chick Webb. Here's "Harlem Congo" performed by Chick Webb and his Orchestra.
Chick Webb and His Orchestra – Harlem Congo
https://www.youtube.com/watch?v=Nc1oJsRjTgQ&list=PLQ-pMx1mXboLGq6wUDYwbBF5pdjoXFmwG
To continue your exploration of this day in history, take a look at some of our favorite sources: Charles H. Wright Museum: Today in Black History; African American Registry; BlackPast; NYTimes on this Day; EyewitnessToHistory.com; The Civil War Trust; Voices in Labor: Today in Labor History; Union Communication Services at The Worker Institute: Today in Labor History; BBC On This Day; The Holocaust History Project; PBS African American World; PBS; Today in Women's History; South African History Online; This Day In North American Indian History; Jewish Virtual Library; The People History; Wikipedia List of Historical Anniversaries; Yenoba; and This Day in Music