Podcast: Play in new window | Download
Subscribe: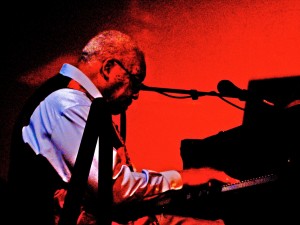 November 10, 2015 – Segment 4
Today we have a special musical treat, as jazz legend Ellis Marsalis, Jr. joins us to talk about his upcoming performance at the Reginald S. Lewis Museum for their 10th Anniversary Gala. Ellis Marsalis, Jr. is an accomplished, original jazz pianist and a jazz instructor who has helped shape some of the genre's most important new musicians. A figurehead of the jazz music revival in New Orleans in the late 1950's and early 1960's, Marsalis has enjoyed a career spanning almost four decades.