Podcast: Play in new window | Download
Subscribe: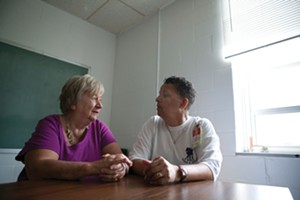 Mary Joel Davis has worked with women in prison and former prisoners for over thirty years.  She founded Alternative Directions, which provides legal assistance and re-entry support to women.  Recently she founded a new program, Second Chance, to focus on women serving life sentences.  She joins us to discuss why she believes many women should be let out of prison early.
For more about Mary Joel Davis and her work, read Richard O'Mara's article in the December 2010 issue of Urbanite Magazine.