Podcast: Play in new window | Download
Subscribe:
December 4, 2014 – Segment 1
Marc talks about what happened on this day in history, including the day the American Anti-Slavery Society was founded, the day the U.S. Senate approved U.S. participation in the United Nations, and the day Cesar Chavez was jailed for 20 days for refusing to end the United Farm Workers' grape boycott.
Today is,
–Thai Environment Day, Thailand
On this day,
1259 – Treaty of Paris is agreed between King Louis IX of France and Henry III of England.  Henry renounces his claims to French-controlled territory on a continental Europe, in exchange for Louis withdrawing his support for English rebels.
1674 – Father Jacques Marquette founds a mission on the shores of Lake Michigan to minister to theIlliniwek.  The mission would grow to become the city of Chicago, Illinois.
1791 – The first edition of The Observer, the world's first Sunday newspaper, is published.
1816 – James Monroe of Virginia was elected the fifth president of the United States.
1864 – Sherman's March to the sea – union forces prevent troops led by Confederate General Joseph Wheeler from interfering with Union General William T. Sherman's campaign destroying a wide swath of the South on his march to the Atlantic Ocean from Atlanta Georgia.  http://www.eyewitnesstohistory.com/sherman.htm
1875 – Notorious New York City politician Boss Tweed escapes from prison.  He will later be recaptured in Spain.
1906 – Alpha Phi alpha, the first intercollegiate fraternity established by African American, was founded on the campus of Cornell university with the mission to develop leaders, promote brotherhood and academic excellence, while providing service and advocacy for our communities today.  http://www.alpha-phi-alpha.com/page.php?id=54
1918 – President Woodrow Wilson leaves for France to attend the Versailles peace conference.
1942 – Carlson's patrol during the Guadalcanal Campaign ends..
1943 – President Roosevelt announces the end of the Works Progress Administration (WPA), concluding the four-year run of one of the American government's most ambitious public works programs. It helped create jobs for roughly 8.5 million people during the Great Depression and left a legacy of highways and public buildings, among other public gains.  (unionist.com)
1945 – The Senate approved U.S. participation in the United Nations.
1954 – The first Burger King opens in Miami.
1970 – Cesar Chavez jailed for 20 days for refusing to end United Farm Workers' grape boycott.
1975 – Suriname joins the United Nations.
1977 – Jean-Bédel Bokassa, president of the Central African Republic, crowns himself Emperor Bokassa I of the Central African Empire.
1978 – Dianne Feinstein became San Francisco's first woman mayor when she was named to replace GeorgeMascone, who had been assassinated.
1982 – The Peoples Republic of China adopts its current constitution.
1986 – The Institute for Colored Youth in Philadelphia, Pennsylvania was listed on the National Register of Historic Places. The institute was founded in February, 1837 as the African Institute by a Quaker philanthropist to educate people of African descent. Two months later the name was changed to the Institute for Colored Youth. The institute provided training in trades and agriculture. In 1902, the school moved to George Cheyney's farm and Cheyney became associated with the school's name. Today it is known asCheyney University, the oldest African American school of higher education. The building listed on the NRHP is the original building for the school. (thewright.org)
1991 – Pan American World Airways ends service after 64 years of Pan Am operations.
1991 – The Zora Neale Hurston House in Fort Pierce, Florida was declared a National Historic Landmark.  Hurston lived in the house while working as a reporter for the Fort Pierce Chronicle in the final years of her life.(thewright.org)
2001 – The United States froze the financial assets of organizations allegedly linked to the terrorist group Hamas.
Births
1585 – John Cotton, American Puritan leader (d.1652)
1932 – James Edward Cheek, educator, theologian and former president of Howard University, was born in Roanoke Rapids, North Carolina (d. 2010)
1973 – Tyra Lynne Banks, model, television personality and businesswoman, was born in Inglewood, California.
Deaths
530 – Cyrus the Great founder of the Persian Empire
1214 – William the Lion Scottish King (b.1143)
1807 – Prince Hall, the founder of 'Black Freemasonry,' died.   Hall was born September 14, 1735 in Barbados. Not much is known of his youth and how he ended up in Boston, Massachusetts. It is known that he was a property owner and a registered voter and that he worked as an abolitionist and civil rights activist. He fought for laws to protect Black people from kidnapping by slave traders and campaigned for schools for Black children. On March 6, 1775, Hall and fourteen other free Black men were initiated into Military Lodge No. 441, a Lodge attached to the British Army. When the British Army left, the Black Masons were granted a dispensation for limited operations as African Lodge No. 1 which then served as mother lodge to new Black lodges in other cities July 3, 1776. In 1791, Black Freemasons formed the African Grand Lodge of North America and unanimously elected Hall Grand Master, a position he held until his death. The African Grand Lodge was later renamed the Prince Hall Grand Lodge in his honor. Hall's name is enshrined in the Ring of Genealogy at the Charles H. Wright Museum of African American History in Detroit, Michigan. (thewright.org)
1902 – Charles Dow, American journalist and publisher, co-founded the Down Jones & Company (b.1951)
1969 – Fred Hampton, American activist (b.1948)
1969 – Mark Clark, American activist.
1997 – Joe Brown, hall of fame boxer, died.  Brown was born May 18, 1925 in Baton Rouge, Louisiana.
Sources: The People History; This Day in Labor History; Wikipedia List of Historical Anniversaries; This Day in Women's History; This Day in African History;History.com; History Orb; Yenoba; Selected Black Facts; Phil Konstantin's North American Indian History; and This Day in Music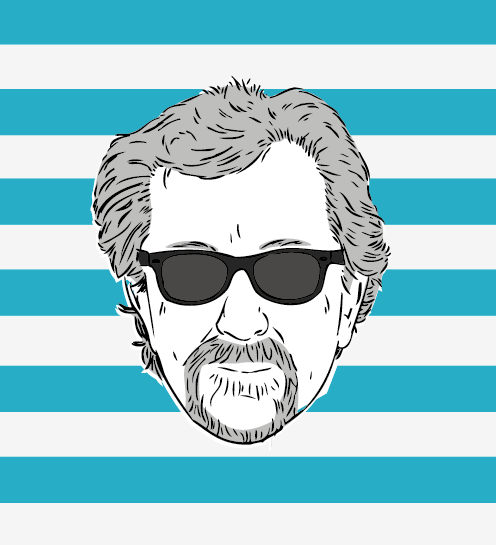 The Marc Steiner Show currently airs on The Real News Network. The show covers the topics that matter, engaging real voices, from Charm City to Cairo and beyond. Email us to share your comments with us.