Podcast: Play in new window | Download
Subscribe: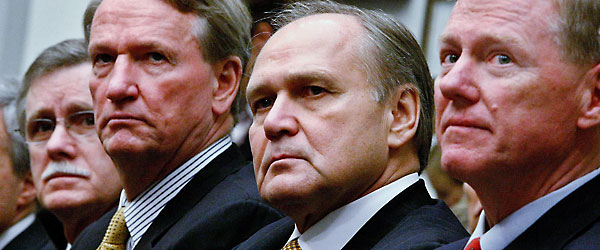 The economy is in crisis, and Capitol Hill is debating whether or not to bail out the American auto industry.  Today the CEOs of the Big Three automakers sat down in front of Congress for the second time to ask for billions of dollars to help their companies stay solvent.  Congressman John Sarbanes (D, MD-03) joined Marc today to discuss the terms of the bailout, his thoughts on its feasibility, and what it will mean for the companies, the unions, the workers, and American taxpayers.
But in the face of the impending auto bailout, our guests in the second half of the show wonder why there's no bailout for the nonprofits that provide services to a growing population of needy Americans.  The financial crisis has hurt the foundations and businesses that provide a large portion of nonprofit funding, as well as individual donors, and nonprofits across the country are feeling the crunch. Mike Mitchell, the Executive Director of Chesapeake Habitat for Humanity, and Teresa DeCrescenzo, Executive Director of the California nonprofit GLASS Youth and Family Services join Marc for a discussion of how their organizations are weathering the financial storm, and what will happen to communities across the country if nonprofits can't serve the people in greatest need.