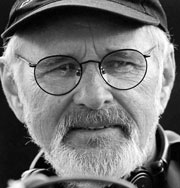 Voices From the Archives features a selection of our favorite interviews from the past seventeen years of The Marc Steiner Show.
First, we have an interview with Norman Jewison, who has produced and directed films including In the Heat of the Night, Fiddler on the Roof, and Rollerball.
Then, we take a look at one of the classics of silent film, The Phantom of the Opera.