Podcast: Play in new window | Download
Subscribe:
December 23, 2014 – Segment 1
Marc shares some of the events that happened on this day in history including President Warren G. Harding's "Christmas Amnesty" which granted clemency for 23 political prisoners, and the creation of the Federal Reserve Bank.  We will also look at the life of abolitionist Henry Highland Garret, and take a moment to remember the great soul singer, Joe Cocker.
Transcript of this day in history included below.
'Twas the Night Before Christmas – Fred Waring and the Pennsylvanians – 1942
"Twas The Night Before Christmas," also known as "A Visit from St. Nicholas". That version was performed by Fred Waring and The Pennsylvanians in 1942. We play that today because it was on this day that it was published as a poem — anonymously — in 1823. Orator Clement Clark Moore acknowledged that he was the author 14 years later. He composed the poem while making a trip to the store by sleigh, and he drew inspiration for St. Nick from a local Dutch handyman.  Scholars have disputed Clement Clark Moore with some saying New Yorker Major Henry Livingston, Jr. wrote it, but most stick with Mr. Moore
In 1921, President Warren Harding issued the "Christmas Amnesty" after succumbing to pressure from the American public. He provided individual acts of clemency for 23 political prisoners who were imprisoned for speaking out against World War I, including union leader, founding member of the Industrial Workers of the World and later, prominent Socialist, Eugene Debs recieved almost  million votes when he ran for President while in prison. . President Harding refused pleas to release all political prisoners …
and Eugene Debs did not want to leave prison until his fellow comrades were released, but was convinced by supporters to accept amnesty. On the day of his release, Christmas Day 1921, the warden opened every single cell-block, breaking prison rules, to allow the thousands of inmates to say goodbye to Debs. The great historian Howard Zinn said of this moment:
"As he started down the walkway from the prison, a roar went up and he turned, tears streaming down his face, and stretched out his arms to the other prisoners."
Another amnesty came on this day in 1962 in Ghana. Ghanaian President Kwame Nkrumah ordered the release of the remaining political prisoners detained during his leadership. These were people imprisoned for speaking out against his rule and government, and they were labeled militants, imprisoned to calm down Nkrumah's  growing opposition.
Maryland passed an act on this day in 1788 that allowed for the creation of Washington DC. This act ceded a parcel of land for the creation of the seat of the national government of the United States. This land, along with a ceded parcel from Virginia, became the District of Columbia.
And it's the birthday of an American institution many of you probably aren't interested in celebrating: The Fed. President Woodrow Wilson signed the Federal Reserve Act in 1913, which created the Federal Reserve Bank. Congress tasked the Fed with maintaining maximum employment, stable prices and moderate long-term interest rates.  Controversy has surrounded the Bank from the beginning both as a tool for the banks and as federal manipulation of our economy.
And it's Henry Highland Garnet's birthday. The orator, educator and abolitionist born near New Market, Maryland. Spoke constantly at anti-slavery conferences, and delivered his famous "Call To Rebellion" speech at the National Negro Convention in 1843. He said:
"Brethren, arise, arise! Strike for your lives and liberties. Now is the day and the hour. Let every slave throughout the land do this, and the days of slavery are numbered. You cannot be more oppressed than you have been — you cannot suffer greater cruelties than you have already. Rather die freemen than live to be slaves. Remember that you are FOUR MILLIONS!"
He went on to support the emigration of Black people to Mexico, Liberia and the West Indies, and he founded the African Civilization Society to encourage Black people to leave for the motherland,  Africa. He continued to fight for the end of slavery and later served as the President of Avery College His fondest dream was to live and die in Liberia, which he did in 1881 two months after he was appointed  U.S. Minister to Liberia.
Here's a great song and for us to think about on this December the 23rd.  Joe Cocker died yesterday, he embodied the love and passion for soul music and the blues that so many British and Irish singers had in the 60's. he took the world by storm with a show stopping performance at Woodstock. Another generation came to know him when he sang the theme song for the Wonder Years. He died yesterday at the age of 70. Here's beautiful soul singer Joe Cocker performing the Beatles song "With A Little Help From My Friends."
Joe Cocker – With A Little Help From My Friends
This Day In History is produced by the Center for Emerging Media at WEAA 88.9FM in Baltimore, Maryland with Producers Stefanie Mavronis and Mark Gunnery and Research Producer Cianna Greaves.
To continue your exploration of this day in history, take a look at some of our favorite sources: Charles H. Wright Museum: Today in Black History; African American Registry; BlackPast; NYTimes on this Day; EyewitnessToHistory.com; The Civil War Trust; Voices in Labor: Today in Labor History; Union Communication Services at The Worker Institute: Today in Labor History; BBC On This Day; The Holocaust History Project; PBS African American World; PBS; Today in Women's History; South African History Online; This Day In North American Indian History; Jewish Virtual Library; The People History; Wikipedia List of Historical Anniversaries; Yenoba; and This Day in Music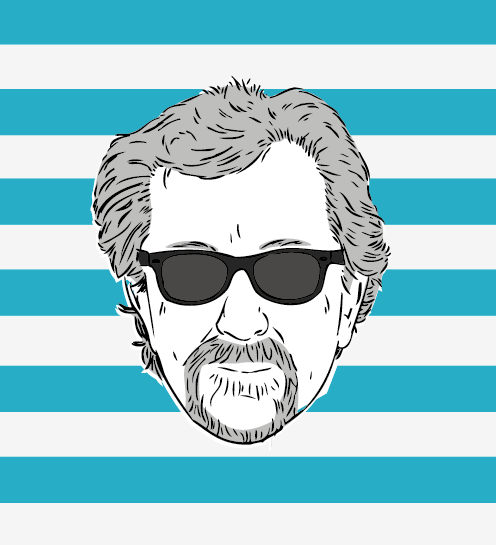 The Marc Steiner Show currently airs on The Real News Network. The show covers the topics that matter, engaging real voices, from Charm City to Cairo and beyond. Email us to share your comments with us.