Podcast: Play in new window | Download
Subscribe:
December 22, 2014 – Segment 1
This is Marc Steiner, and today is December the 22nd.
That's the voice of artist Jean-Michel Basquiat from a 1986 interview on the state of art. It's his birthday. He was the first painter of African descent to become an international art star. He was born in Brooklyn to parents of Haitian and Puerto Rican descent. His abstract works provided social commentary on power structures and racism and more.
And in 1894, French Army Officer Alfred Dreyfus was convicted of treason in a court martial that triggered worldwide charges of anti-Semitism.
It's the birthday of the Father of African American Art History, James Amos Porter. He was born in Baltimore in 1905 and was an artist himself, but we remember him for effectively establishing the field of African American Art history. His critical analysis of African American artists and their works of art — artists and works that were nearly forgotten and ignored — provided a foundation for the discipline.
We lost a great orator and abolitionist today in 1873. This man was born a free man in Salem, Massachusetts and began speaking out against slavery in his 20s. In 1847 he said:
"the slaves were bound by their love of justice to RISE AT ONCE, en masse, and THROW OFF THEIR FETTERS"
His name was Charles Lenox Remond, and he traveled to London, England in 1840 to deliver a speech at the World's Anti-Slavery Convention. He is reported to have been the first Black public speaker on the abolition of slavery. He recruited Black men in Massachusetts for the Union Army during the Civil War, and he went on to work as a street lamp inspector after the war. We remember him and his groundbreaking, eloquent words today.
And at the start of the 20th century in 1919, 395,000 steelworkers went on strike. Approximately 250 "anarchists," "communists" and "labor agitators" were not just arrested – they were deported to Russia. Included among the deportees were Emma Goldman and Alexander Berkman.
Here's a song for you to think about on this December the 22nd. This piece of music comes from a composer and poet best known for his poetry. He is considered the founder of the Futurist movement, and this piece of music embodies that. This is "Cinque Sintesi Radiofoniche" by the great Egyptian-Italian poet and composer Filippo Tommaso Marinetti, who was born on this day in 1876.
This Day In History is produced by the Center for Emerging Media at WEAA 88.9FM in Baltimore, Maryland with Producers Stefanie Mavronis and Mark Gunnery and Research Producer Cianna Greaves.
To continue your exploration of This Day In History, visit steinershow.org for resources. I'm Marc Steiner. Thanks for listening.
To continue your exploration of this day in history, take a look at some of our favorite sources: Charles H. Wright Museum: Today in Black History; African American Registry; BlackPast; NYTimes on this Day; EyewitnessToHistory.com; The Civil War Trust; Voices in Labor: Today in Labor History; Union Communication Services at The Worker Institute: Today in Labor History; BBC On This Day; The Holocaust History Project; PBS African American World; PBS; Today in Women's History; South African History Online; This Day In North American Indian History; Jewish Virtual Library; The People History; Wikipedia List of Historical Anniversaries; Yenoba; and This Day in Music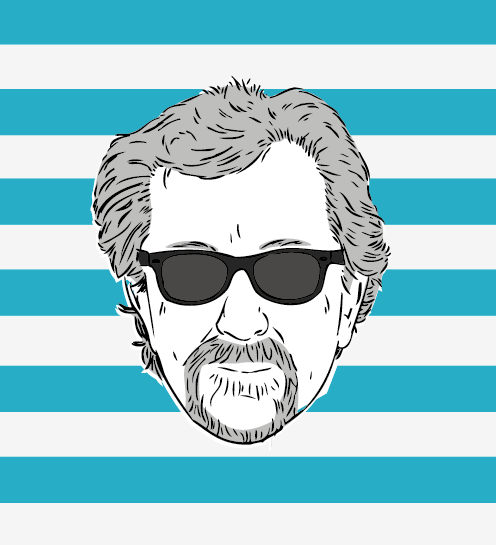 The Marc Steiner Show currently airs on The Real News Network. The show covers the topics that matter, engaging real voices, from Charm City to Cairo and beyond. Email us to share your comments with us.