Podcast: Play in new window | Download
Subscribe: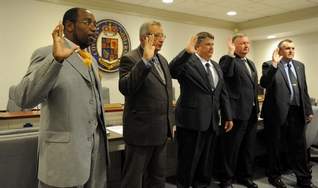 First, we sat down in the Easton Town Hall with Meghan Cook and Kelley Malone, both in their first term on the Easton Town Council.  They share what brought them to run for office, their plans for ensuring that the town remains economically viable without loosing its Main Street charm, and what's in the future for Easton.
Then, Somerset County had never elected an African-American county-wide official in its 344-year history, until this past November.  We speak with Reverend Craig Mathies about his historic election and his plans for his time in office.