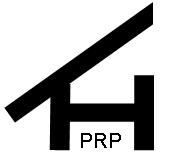 Today, in honor of the 19th Annual National Homeless Person's Memorial Day, we start with a conversation with Antonia Fasanelli, Executive Director of the Homeless Persons Representation Project and Jeff Singer, President and CEO of Healthcare for the Homeless, about the efforts in Baltimore to find a solution to homelessness.
We're also joined by Paulette Palmer and Wendell Muldrow, both of whom have struggled with life on the street. Paulette and Wendell met in the waiting room of Healthcare for the Homeless and are engaged to be married on January 1st, 2010.
This is a half hour segment. The rest of tonight's show is dedicated to our broadcast of a recent panel discussion, "Homelessness & The Housing Question," that took place on Thursday, December 17th, at New Psalmist Baptist Church. For more information, please see the second hour show page.