Podcast: Play in new window | Download
Subscribe:
December 2, 2013 – Segment 1
Marc shares some of what happened on this day in history, including the execution of John Brown, the introduction of both the Monroe Doctrine and Manifest Destiny, and the Jerusalem riots of 1947.
Day in History
1763 – Dedication of the Touro Synagogue, in Newport, Rhode Island, the first synagogue in what will become the United States.1804 – At Notre Dame Cathedral in Paris, Napoleon Bonaparte crowns himself Emperor of the French, the first French Emperor in a thousand years.1823 – Monroe Doctrine: In a State of the Union message, U.S. President James Monroe proclaims American neutrality in future European conflicts, and warns European powers not to interfere in the Americas.
1845 – Manifest Destiny: In a State of the Union message, U.S. President James K. Polk proposes that the United States should aggressively expand into the West.
1859 – Militant abolitionist leader John Brown is hanged for his October 16th raid on Harpers Ferry, West Virginia.
1930 – Great Depression: In a State of the Union message, U.S. President Herbert Hoover proposes a US$150 million public works program to help generate jobs and stimulate the economy.
1939 – New York City's La Guardia Airport opens.
1942 – World War II: During the Manhattan Project, a team led by Enrico Fermi initiates the first self-sustaining nuclear chain reaction.
1947 – Jerusalem Riots of 1947: Riots break out in Jerusalem in response to the United Nations Partition Plan for Palestine.
1954 – Cold War: The United States Senate votes 65 to 22 to censure Joseph McCarthy for "conduct that tends to bring the Senate into dishonor and disrepute".
1956 – The Granma reaches the shores of Cuba's Oriente province. Fidel Castro, Che Guevara and 80 other members of the 26th of July Movement disembark to initiate the Cuban Revolution.
1961 – In a nationally broadcast speech, Cuban leader Fidel Castro declares that he is a Marxist-Leninist and that Cuba is going to adopt Communism.
1969 – Black Women Inventors: Marie V. Brittan Brown designed a "Home Security System with Television Surveillance" for the homeowner to view the visitor on a television screen and the visitor also able to view a screen. The homeowner could open the door via a manual lock mechanism. Patent No. 3,482,037 December 2, 1969
1970 – The United States Environmental Protection Agency begins operations.1971 – Abu Dhabi, Ajman, Fujairah, Sharjah, Dubai, and Umm Al Quwain form the United Arab Emirates.1975 – The Pathet Lao seizes the Laotian capital of Vientiane, forces the abdication of King Sisavang Vatthana, and proclaims the Lao People's Democratic Republic.
1976 – Fidel Castro becomes President of Cuba, replacing Osvaldo Dorticós Torrado.
1980 – Salvadoran Civil War: Four U.S. nuns and churchwomen, Ita Ford, Maura Clarke, Jean Donovan, and Dorothy Kazel, are murdered by a military death squad.
1982 – At the University of Utah, Barney Clark becomes the first person to receive a permanent artificial heart.
1988 – Benazir Bhutto is sworn in as Prime Minister of Pakistan, becoming the first woman to head the government of an Islam-dominated state.
1992 – Maya Angelou is asked to compose a poem for the inauguration of President Bill Clinton
1993 – Colombian drug lord Pablo Escobar is shot and killed in Medellín.
1999 – The United Kingdom devolves political power in Northern Ireland to the Northern Ireland Executive.
2001 – Enron files for Chapter 11 bankruptcy.
2009 – Court documents filed in Boston say Wal-Mart Stores Inc. has agreed to pay $40 million to 87,500 Massachusetts employees who claimed the retailer denied them rest and meal breaks, manipulated time cards and refused to pay overtime
Births
1825 – Charles Wesley, historian, educator, and administrator, was born on this day. His published works included, Neglected History, Collapse of the Confederacy, Negro Labor in the United States, and 1850-1925: A Study of American Economic History.1859 – Georges Seurat, French painter (d. 1891)
1891 – Otto Dix, German painter and illustrator (d. 1969)
1923 – Maria Callas, Greek soprano (d. 1977)
1924 – Alexander Haig, American general and diplomat, 59th United States Secretary of State (d. 2010)
1931 – Wynton Kelly, Jamaican-American pianist (d. 1971)
1946 – Gianni Versace, Italian fashion designer, founded Versace (d. 1997)
1950 – Paul Watson, Canadian activist, founder of the Sea Shepherd Conservation Society
1968 – Lucy Liu, American actress and producer
1978 – Nelly Furtado, Canadian singer-songwriter and producer
1981 – Britney Spears, American singer-songwriter, dancer, and actress
Deaths
1859 – John Brown, American insurrectionist (b. 1800)
1881 – Jenny von Westphalen, German writer, wife of Karl Marx (b. 1814)
1892 – Jay Gould, American financier (b. 1836)
1980 – Roza Eskenazi, Greek singer (b. 1890s)
1985 – Philip Larkin, English poet and author (b. 1922)
1986 – Desi Arnaz, Cuban-American actor, singer, and producer (b. 1917)
1986 – Lee Dorsey, American singer (b. 1924)
1990 – Aaron Copland, American composer and conductor (b. 1900)
1993 – Pablo Escobar, Colombian drug lord (b. 1949)
1995 – Robertson Davies, Canadian author (b. 1913)
2002 – Ivan Illich, Austrian priest and philosopher (b. 1926)
2008 – Odetta, American singer-songwriter, guitarist, and actress (b. 1930)
Sources: The People History; Wikipedia List of Historical Anniversaries; This Day in Women's History; This Day in Jewish History; This Day in African History;History.com; History Orb; Yenoba; Phil Konstantin's North American Indian History; and This Day in Music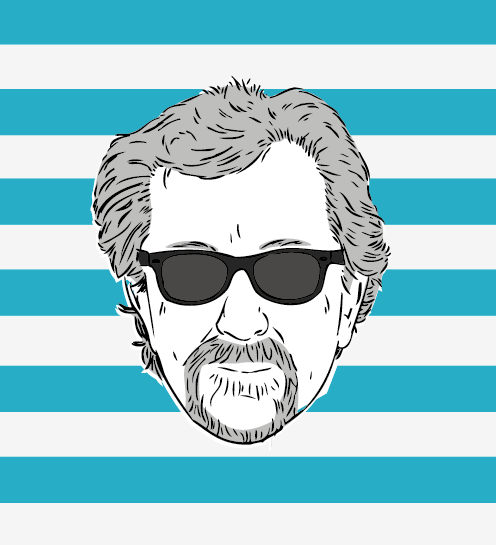 The Marc Steiner Show currently airs on The Real News Network. The show covers the topics that matter, engaging real voices, from Charm City to Cairo and beyond. Email us to share your comments with us.