Podcast: Play in new window | Download
Subscribe:
December 17, 2014 – Segment 1
Marc shares some of the events that happened on this day in history, including when Simón Bolívar declared the independence of Gran Colombia in Angostura (now Ciudad Bolívar in Venezuela), the election of Jean-Bertrand Aristide as president of Haiti, and Mohamed Bouazizi setting himself on fire. This act became the catalyst for the Tunisian revolution and the wider Arab Spring.
A transcript of this day in history is included below.
This is Marc Steiner, and today is December the 17th.
"Most of our color have been taught to stand in fear of the white man, from their earliest infancy, to work as soon as they could walk, and call "master," before they scarce could lisp the name of mother . Continual fear and laborious servitude have in some degree lessened in us that natural force and energy which belong to man; or else, in defiance of opposition, our men, before this, would have nobly and boldly contended for their rights. But give the man of color an equal opportunity with the white from the cradle to manhood, and from manhood to the grave, and you would discover the dignified statesman, the man of science, and the philosopher. "
That was actress Kerry Washington reading the 1833 speech of abolitionist Maria Stewart from the Voices of a People's History of the United States. Maria Stewart was an orator, an abolitionist, a feminist. She was orphaned at age five and was deprived of an education until she was 20 years old when she attended Sabbath School. Stewart was the first Black woman to lecture on women's rights, Black women's rights, religion, and social justice. Her speeches were published in the anti-slavery newspaper The Liberator. Stewart played an important role during the Civil War: she started a school for the children of families that escaped slavery. Maria Stewart is honored today, the day she passed away, with a feast day on the liturgical calendar of the Episcopal Church.
We remember another orator, writer and political activist who died on this day. His name was Hubert Henry Harrison. Born in St. Croix in the Danish West Indies, he relocated to New York City in 1900 and began writer letters to the editor of the New York Times. He would write about lynching, Charles Darwin and literary criticism. In his time, he was considered the Father of Harlem Radicalism and some called him "the foremost Afro-American intellect of his time." Hubert Henry Harrison influenced a generation of Black militants, like A. Phillip Randolph, Marcus Garvey and Cyril Briggs.
And, the U.S. approved the end to the internment of Japanese-Americans in 1944. This happened during World War II. U.S. Major General Henry C. Pratt issued Public Proclamation # 21, which declared Japanese-American "evacuees" from the West Coast could return to their homes.
We lost the great Nzinga Mbande, queen of the Ndongo and Maamba Kingdoms in Southwestern Africa, what we know now as Angola, today in 1663. She became queen when her brother died and went on to lead her troops in battle against the Portuguese colonizers. Eventually, she and Portugal signed a peace treaty and she devoted her efforts to resettling formerly enslaved Africans. It was not until after her death that the Portuguese accelerated their occupation of Southwest Africa and significantly expanded the slave trade. You can see a street named in her honor and a statue of her likeness in Luanda, Angola.
And, way back in 497, the first Saturnalia Festival was celebrated in ancient Rome. Ancient Romans made a sacrifice at the Temple of Saturn during this festival and celebrated with gift-giving and a public banquet.
Here's a song for you to think about on this December the 17th. It's by a Grammy Award-winning singer who was born in Mindelo, Cape Verde. She started singing at a young age, but didn't immediately find success. She went to Paris and released her first album: La Diva Aux Pieds Nus, or "The Barefoot Diva." Do you know who I'm talking about? It's the great Cesaria Evora who died today in 2011. And we're listening to her song "Voz d'Amor," which contributed to her Grammy Award for Best World Music Album.
This Day In History is produced by the Center for Emerging Media at WEAA 88.9FM in Baltimore, Maryland with Producers Stefanie Mavronis and Mark Gunnery and Research Producer Cianna Greaves.
To continue your exploration of This Day In History, visit steinershow.org for resources. I'm Marc Steiner. Thanks for listening.
To continue your exploration of this day in history, take a look at some of our favorite sources: Charles H. Wright Museum: Today in Black History; African American Registry; BlackPast; NYTimes on this Day; EyewitnessToHistory.com; The Civil War Trust; Voices in Labor: Today in Labor History; Union Communication Services at The Worker Institute: Today in Labor History; BBC On This Day; The Holocaust History Project; PBS African American World; PBS; Today in Women's History; South African History Online; This Day In North American Indian History; Jewish Virtual Library; The People History; Wikipedia List of Historical Anniversaries; Yenoba; and This Day in Music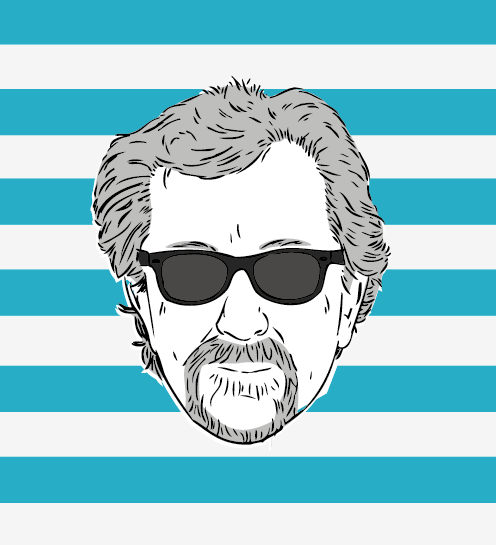 The Marc Steiner Show currently airs on The Real News Network. The show covers the topics that matter, engaging real voices, from Charm City to Cairo and beyond. Email us to share your comments with us.