Podcast: Play in new window | Download
Subscribe:
December 16, 2013 – Segment 1
Marc shares some of what happened on this day in history, including the Day of Reconciliation in South Africa, the Boston Tea Party, the birth of Ludwig van Beethoven and the death of singer Sylvester.
Holidays
The Day of Reconciliation is a public holiday in South Africa held annually on 16 December. The date was chosen because it was significant to both Afrikaner and African cultures. The holiday came into effect in 1994 after the end of apartheid, with the intention of fostering reconciliation and national unity. The day is also the de facto start of the South African summer holiday period being the first of four public holidays to fall in a sixteen-day period at the height of summer. (The other days are Christmas Day, Boxing Day and New Years Day).For Afrikaners, 16 December was commemorated as the Day of the Vow,  also known as Day of the Covenant or Dingaan's Day. The Day of the Vow was a religious holiday commemorating the Voortrekker victory over the Zulus at the Battle of Blood River in 1838, and is still celebrated by some Boers. On the other side of the political spectrum, 16 December is also the anniversary of the 1961 founding of Umkhonto we Sizwe (Spear of the Nation), the armed wing of the African National Congress.
Events
1773 – American Revolution: Boston Tea Party – Members of the Sons of Liberty disguised as Mohawk Indians dump hundreds of crates of tea into Boston harbor as a protest against the Tea Act.1922 – President of Poland Gabriel Narutowicz is assassinated by Eligiusz Niewiadomski at the Zachęta Gallery in Warsaw.1937 – Theodore Cole and Ralph Roe attempt to escape from the American federal prison on Alcatraz Island in San Francisco Bay; neither is ever seen again.1942 – The Holocaust: Heinrich Himmler orders that Roma candidates for extermination be deported to Auschwitz.1946 – The first coining honoring a Black and designed by a Black was issued. The fifty-cent piece, which became available on this day, contained the bust of Booker T. Washington.
1950 – Korean War: U.S. President Harry S. Truman declares a state of emergency, after Chinese troops enter the fight in support of communist North Korea.
1968 – Second Vatican Council: Official revocation of the Edict of Expulsion of Jews from Spain.
1971, Frank Zappa's '200 Motels' film opened at London's Piccadilly Classic Cinema in the UK. The film which also featured Ringo Star, covers a loose storyline about The Mothers of Invention going crazy in the small town Centerville.
1978 – Cleveland, Ohio, becomes the first major American city to default on its financial obligations since the Great Depression.
1979 – Libya joins four other OPEC nations in raising crude oil prices, which has an immediate, dramatic effect on the United States.
1989 – Romanian Revolution: Protests break out in Timișoara, Romania, in response to an attempt by the government to evict dissident Hungarian pastor László Tőkés.
1993, MTV aired Nirvana's 'Unplugged' session for the first time. The album featured an acoustic performance taped at Sony Music Studios in New York City on November 18, 1993. Unlike many artists who appeared on the show, Nirvana filmed its entire performance in a single take with the band's fourteen-song setlist included six cover versions.
1993, With stories beginning to surface about Michael Jackson's alleged improprieties with young boys, St. Louis radio station KEZK announced that it would be no longer playing the singer's records.
1998 – Iraq disarmament crisis: Operation Desert Fox – The United States and United Kingdom bomb targets in Iraq.
2012 Delhi gang rape: A 23-year-old woman is gang raped on a bus in Delhi, India, sparking an international outcry.
Births
1775 – Jane Austen, English novelist (d. 1817)1770 – Ludwig van Beethoven, German composer (d. 1827)1816 – William Cooper Nell was born on this date – he is considered by Carter Goodwin Woodson to be the first African American historian – Nell, Garrison's 'right-hand' on The Liberator, published several treatises, the most outstanding of which was "Colored Patriots of the American Revolution …" he also is acknowledged to be the first federal employee of the United States, having been employed in the Boston Post Office in 1863. He died May 25, 18741899 – Noël Coward, English actor, playwright, and composer (d. 1973)1900 – V. S. Pritchett, English author and critic (d. 1997)
1901 – Margaret Mead, American anthropologist (d. 1978)
1917 – Arthur C. Clarke, English-Sri Lankan author (d. 2008)
1928 – Philip K. Dick, American author (d. 1982)
1961 – Bill Hicks, American comedian (d. 1994)
1964 – Billy Ripken, American baseball player
Deaths
1859 – Wilhelm Grimm, German folklorist and author (b. 1786)
1965 – W. Somerset Maugham, British author, playwright and spy (b. 1874)
1988 – Sylvester, American singer-songwriter and producer (b. 1948)
2007 – Dan Fogelberg, American singer-songwriter (b. 1951)
Sources: The People History; Wikipedia List of Historical Anniversaries; This Day in Women's History; This Day in Jewish History; This Day in African History;History.com; History Orb; Yenoba; Phil Konstantin's North American Indian History; and This Day in Music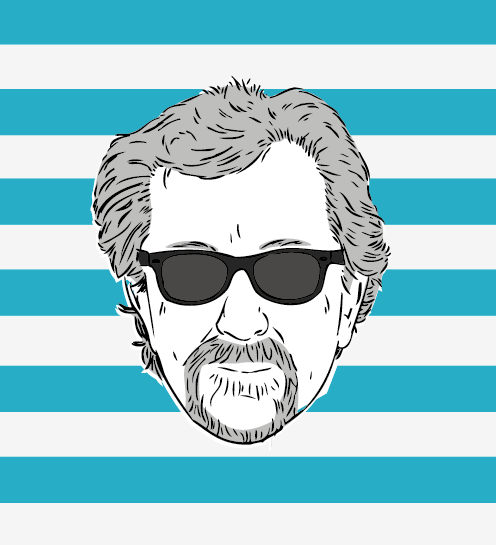 The Marc Steiner Show currently airs on The Real News Network. The show covers the topics that matter, engaging real voices, from Charm City to Cairo and beyond. Email us to share your comments with us.