Podcast: Play in new window | Download
Subscribe: RSS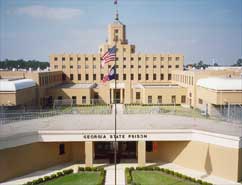 First, Bruce Dixon of Black Agenda Report joins us to discuss a strike by prisoners in Georgia seeking to improve their conditions.  Click here to read Bruce's reporting on the strike.
Then, we discuss an ongoing lockdown in the Baltimore jail, after a series of violent incidents last month.  Click here to read more about the lockdown in the Baltimore Sun.
Joining us are:
Tracy Velazquez, Executive Director of the Justice Policy Institute
Rick Binetti, Communications Director of the Department of Public Safety & Correctional Services
Terry Hickey, Founder and Executive Director of Community Law in Action
Jacqueline Robarge, Executive Director of Power Inside
Finally, we wrap up today's show with an excerpt from Bernie Sanders' filibuster speech on the Senate floor last Friday.  He took 8 hours and 37 minutes to voice his opposition to the tax compromise between President Obama and congressional Republicans.  Click here for a full transcript of Sanders' speech.