Podcast: Play in new window | Download
Subscribe:
December 12, 2014 – Segment 1
Marc talks about what happened on this day in history, including the day we lost composer Henry Thacker Burleigh, the day Benjamin Banneker completed the first clock made entirely in America, and the birthday of poet Lola Ridge.
Click below for a transcript of this episode.
This is Marc Steiner, and today is December the 12th.
That's "Among The Fuchsias" written and composed by Henry Thacker Burleigh. who at 82 passed away on this day in 1949. The great Baritone studied with Dvorak, and taught many students including Paul Robeson and defined modern African American spiritual and classical music.
And in 1754, Benjamin Banneker completed the first clock made entirely in America. He was born in Baltimore County to a free Black woman and a formerly-enslaved father. Banneker was a scientist, author, and astronomer. who took part in the group that surveyed the borders of Washington DC. Banneker also corresponded with Thomas Jefferson on the topics of slavery and racial equality, and his writing inspired the nascent abolitionists movement. .
Today was a major day in the history of school desegregation. Today in 1882, Robert Morris passed away. He was one of the first black lawyers in the United States and he filed the first civil rights challenge to school segregation in 1848: Robert v. Boston…… Morris said: "It is very hard to retain self-respect if we see ourselves set apart and avoided as a degraded race by others. Do not say to our children that however well-behaved, their very presence in a public school is contamination to your children."
Ninety years later, Gaines v. Canada challenged the separate but equal doctrine in the Supreme Court of the United States. Lloyd Gaines, an African American college graduate, was denied entrance into the University of Missouri Law School. The University of MIssouri wanted to pay the tuition for Gaines to go to school out of state but he refused. He wanted to be accepted into their law school. This was the first major victory won by the NAACP in the Supreme Court. While Gaines v. Lloyd did not challenge the separate but equal doctrine of Plessy v. Ferguson, it did set the stage for Brown v. Board of Education 16 years later. Interestingly, Gaines v. Lloyd was sent back to the Missouri Supreme Court but was never reheard because Lloyd Gaines disappeared and was never heard from again after he left his frat house to go the store. In 2007, the FBI agreed to look into the case, among many other unsolved missing persons cases related to the civil rights era.
And it's the birthday of Lola Ridge. The anarchist poet was born today in Dublin in 1873. Poet laureate Robert Pinsky called her one of the most important poets that many of us do not know abou – he said "to appreciate the magnitude and freshness of her enterprise: to make poetry out of the actual city.t. This is Lola Ridge's poem "To The American People":
Censored lies that mimic truth..
Will you feast with me, American People?
But what have I that shall seem good to you!

On my board are bitter apples
And honey served on thorns,
And in my flagons fluid iron,
Hot from the crucibles.

How should such fare entice you!
And today in 1963 Kenya gained independence from Britain after more than a decade of war. Kenya's first Prime Minister Jomo Kenyatta led the freedom movement in Kenya starting in the late 1940's. In 1952 he was accused of being a leader of the revolutionary Mau Mau society, the anti-colonial movement that was rebelling against British rule.…. Jomo Kenyatta was sent to prison after a show trial and he served time in prison until his death in 1978.
Here's a song for you to think about on this December the 12th. It's by a singer, songwriter and actress born in East Orange, New Jersey in 1940. She started her career as a backup singer for The Drifters and went on to become one of the biggest female artists in the history of popular music. This artist has had more chart hits than any female in history with the exception of Aretha Franklin. Who is it? Dionne Warwick. Today is her birthday and this is "Walk On By".
This Day In History is produced by the Center for Emerging Media at WEAA 88.9FM in Baltimore, Maryland with Producers Stefanie Mavronis and Mark Gunnery and Intern Cianna Greaves. To continue your exploration of This Day In History, visit steinershow.org for resources. I'm Marc Steiner. Thanks for listening.
To continue your exploration of this day in history, take a look at some of our favorite sources: Charles H. Wright Museum: Today in Black History; African American Registry; BlackPast; NYTimes on this Day; EyewitnessToHistory.com; The Civil War Trust; Voices in Labor: Today in Labor History; Union Communication Services at The Worker Institute: Today in Labor History; BBC On This Day; The Holocaust History Project; PBS African American World; PBS; Today in Women's History; South African History Online; This Day In North American Indian History; Jewish Virtual Library; The People History; Wikipedia List of Historical Anniversaries; Yenoba; and This Day in Music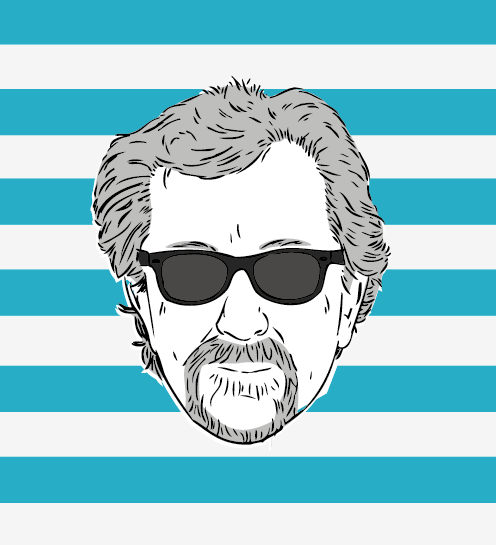 The Marc Steiner Show currently airs on The Real News Network. The show covers the topics that matter, engaging real voices, from Charm City to Cairo and beyond. Email us to share your comments with us.