Podcast: Play in new window | Download
Subscribe:
December 11, 2014 – Segment 1
Marc shares some of the events that happened on this day in history, including the arrest of Bernard Madoff, the birth of Grace Paley, and the death of Sam Cooke.
Today is,
Human Rights and Peace Day (Kiribati)
International Mountain Day (International)
National Tango Day (Buenos Aires)
Republic Day, the day when Upper Volta became an autonomous republic in the French Community in 1958. (Burkina Faso)
Events
361 – Julian the Apostate enters Constantinople as sole Emperor of the Roman Empire.
630 – Muhammad leads an army of 10,000 to conquer Mecca.
1688 – James II of England abdicated the throne by throwing the Great Seal of the Realm into the River Thames.
1706 – An act was passed in New York that encouraged the baptism of slaves.  The act did not, however, free any slaves. The Society for the Propagation of the Gospel in Foreign Parts appointed Elias Neau to minister and convert the Native American population to Christianity.  Neau believed that he would have more success with the African slave population.  He convinces slave owners in New York to release once a week for ecumenical education.  In 1706 he sponsored a law asserting that baptism didi not change the civil statu of slaves.  The SPG was hesitant to actually baptize slaves and teach them how to read.
1753: French, under Legardeur de Saint-Pierre, are at Fort le Boeuf on French Creek, near present day Waterford, in northwestn Pennsylvania . Major George Washington arrives today delivering a message from Virginia Governor Dinwiddie. The message says the French are trespassing, and to leave.
1816 – Indiana becomes the 19th U.S. state.
1833: Captain Page, and almost 700 CHOCTAWs, reach their destination at Fort Towson, in eastern Indian Territory. The others in the group had split off and gone to Fort Smith.
1886 – A small group of black farmers organize the Colored Farmers' National Alliance and Cooperative Union in Houston County, Texas. They had been barred from membership in the all-white Southern Farmers' Alliance. Through intensive organizing, along with merging with another black farmers group, the renamed Colored Alliance by 1891 claimed a membership of 1.2 million
1909 – A further 2,147 mile section of the Cape-to-Cairo Railroad is completed when lines meet at the Sudan-Congo border.
1923 : Mexico – Rebels were fighting 28,000 of President Obregon's government troops in Vera Cruz and Jalisco. They captured 200 prisoners, many weapons, and horses. The fighting was very intense.
1936 : The Olympic games were to be held in Berlin in 1936 and the American Jewish Congress protested the fact that Nazi Germany was not giving Jewish athletes equality with the other athletes.
1941 : Hitler and Mussolini announce they are at war with America who retaliates with its own declaration of war .
1946 : The United Nations General Assembly establishes (UNICEF) United Nations International Children's Emergency Fund to provide emergency food and healthcare to children in countries that had been devastated by World War II.
1951 – Ten days after an Illinois State mine inspector approved coal dust removal techniques at New Orient mine in West Frankfort, the mine exploded, largely because of coal dust accumulations, killing 119 workers.
1961, The Marvelettes went to No.1 on the US singles chart with 'Please Mr Postman'. The session musicians on the track included 22 year old Marvin Gaye on drums. The song gave the Carpenters a US No.1 and UK No.2 single in 1975.
1961 : A U.S. aircraft carrier carrying Army helicopters arrived in Saigon the first direct American military support for South Vietnam's battle against Communist guerrillas.
1962 – Arthur Lucas, convicted of murder, is the last person to be executed in Canada.
1963 – The first 'Bantustans' or 'homelands' comes into existence when the Transkei Regional authority is instituted.  1964 – Che Guevara speaks at the United Nations General Assembly in New York, New York.
1967 : Forty-six American soldiers were wounded and seven were killed in three confrontations with the Viet Cong 50 miles north of Saigon. Packages of heroine were found on some of the Viet Cong soldiers. An army doctor speculated that it makes them intoxicated so that they don't fear getting injured or dying.
1968 – The U.S. Department of Labor announces that the nation's unemployment rate had dropped to 3.3 percent, the lowest mark in 15 years
1979 : Huber Matos, a favored lieutenant under Castro, came to despise his former leader. Matos was to spend 20 years in prison under inhuman conditions because he didn't believe in what Castro was doing. Matos claimed that Castro became communist rather than trying democracy because under communism he could rule Cuba for a lifetime.
1979 : The Rhodesian Parliament hands power back to Britain until democratic elections can take place. The country will be renamed Zimbabwe after the elections.
1980 – Dr Apollo Milton Obote is finally returned to power in Uganda. When it seemed like the opposition DP party might win, the chair of the military commission 'took over' the counting of ballots.
1981 : Salvadoran armed forces kill nearly 1000 civilians as part of an anti-guerrilla campaign in the village of El Mozote and surrounding areas in El Salvador. The news was suppressed for a month by the authorities but reporters from the New York Times and the Washington Post did visit and confirm the murders and exposed them in January 1982
1982, Singer, TV actress and dancer Toni Basil went to No.1 on the US singles chart with 'Mickey', making her a US one hit wonder.
1985 : The Unabomber kills his first victim, Hugh Scrutton who is killed in his computer store in Sacramento, California, by a mail package that explodes in his hands. The Unabomber had detonated his first bomb in May 1978 on the Chicago campus of the University of Illinois
1986 – ANC member Matthews Mapumolo, dies in police custody after he had been confronted at home in Swaziland by a group of armed men. He was shot and , while wounded abducted to SA.  He was one of hundred of people who died in the liberation struggle against apartheid,   (SAhistory.org)
1986 : Scientists have discovered that pesticides have poisoned 5,000-10,000 birds during the previous September in Spain.. The enormous numbers of deaths occurred in a rice growing region on the Atlantic seaboard in southern Spain.
1989 – The three white men convicted of the 1986 death of 23-year-old Michael Griffith had their convictions reversed by a State Appeals Court in New York. The reversal was due to a judge's mis-instruction to the jury. http://en.wikipedia.org/wiki/Howard_Beach_racial_incident
1992 – Ella Jane Fitzgerald received the Presidential Medal of Freedom, the nation's highest civilian honor, from President George H. W. Bush. Fitzgerald was born April 25, 1917 in Newport News, Virginia.
1993 : Ukrainian soldiers who a couple of years ago were sworn enemies of the U.S. were hosted at Fort Drum and got to see all the American military equipment. The U.S. Defense Department explained the visit "as part of our effort to expand the defense relationships between the U.S, Ukraine, and other countries."
1994 : Russian President Boris Yeltsin orders tanks and troops into the rebel region of Chechnya to restore constitutional order, the mostly Muslim region had declared independence from Moscow and had been having problems with rebels who it is believed were funded by Moscow. The war continued for nearly 2 years when Chechnya was given substantial autonomy but not full independence.
1995 – Forty thousand workers go on general strike in London, Ontario—a city with a population of 300,000—protesting cuts in social services
1997 : 150 countries agreed at a global warming conference in Kyoto, Japan, to take steps to control the greenhouse gas emissions, The objective of the Kyoto Protocol is to achieve "stabilization of greenhouse gas concentrations in the atmosphere at a level that would prevent dangerous anthropogenic interference with the climate system
2004 : After falling ill in September 2004 doctors in Austria determined that Ukrainian presidential candidate Viktor Yushchenko had been poisoned with dioxin, which caused the severe disfigurement and partial paralysis of his face. http://news.bbc.co.uk/2/hi/health/4041321.stm
2005 – Cronulla riots: Thousands of White Australians demonstrate against ethnic violence resulting in a riot against anyone thought to be Lebanese (and many who are not) in Cronulla, New South Wales, Australia. These are followed up by retaliatory ethnic attacks on Cronulla.http://www.africanafrican.com/watts%20riots/watts%20riots%20%2819%29.pdf
http://en.wikipedia.org/wiki/2005_Cronulla_riots
2005 : Israel demanded that Palestine provide more security at the newly opened Gaza border crossing with Egypt. Israel claimed that because Palestinians did not supply them with information on people crossing this border 15 militants got into Israel
2006 : Kofi Annan makes his last speech as U.N. secretary general, and calls upon the U.S. not to lose sight of its core principles during the fight on terror. Mr. Annan said that states should be accountable for their actions, and the U.N. was the only body where this could be assured. In Washington, State Department spokesman Sean McCormack said Mr Annan was entitled to his opinions.
2006 : Iran's foreign minister rejects criticism of the two-day conference being held in Iran that examined whether the Holocaust actually happened. Manouchehr Mottaki told its participants that the event did not seek to confirm or deny the Holocaust, but allow people to "express their views freely". Israel's prime minister has condemned the gathering, and Mahmoud Ahmadinejad has questioned the scale of the Holocaust, in which six million Jews died.
2006 – Felipe Calderón, the President of Mexico, launches a military-led offensive to put down the drug cartel violence in the state of Michoacán. This effort is often regarded as the first event in the Mexican Drug War.
2007 : Al-Qaeda terrorists plant a car bomb at the United Nations office in Algiers killing 11 United Nations employees. The terrorists also plant a massive bomb the cities Constitutional Council Offices in the city killing up to 20 including a number of students in a bus who were passing the building.
2008 : The Bank of America Corporation says that it is planning on cutting 30,000 to 35,000 positions over the next three years as a result of its acquisition of Merrill Lynch & Co. and the current economic situation. They admit that the final number of job cuts won't be known for some time.
2008 – Bernard Madoff is arrested and charged with securities fraud in a $50 billion Ponzi scheme.
2011 : Former leader of Panama, Manuel Noriega, was extradited back to Panama from France where he had been held. Noriega was taken straight to prison after being convicted (in absentia) of crimes that he had committed like murdering political opponents, embezzlement, and corruption in the 1980s when he was in power.
2012 – Michigan becomes the 24th state to Adopt right-to-work legislation.  The Republican-dominated state Senate introduced two measures—one covering private workers, the other covering public workers—by surprise five days earlier and immediately voted their passage; the Republican House approved them five days later (the fastest it legally could) and the Republican governor immediately signed both bills
Births
1725 – George Mason, American politician (d. 1792)
1813 – Clemence Sophia Harned Lozier – United States physician who in 1863 founded a medical school for women
1863 – Annie Jump Cannon (December 11, 1863 – April 13, 1941) was an American astronomer whose cataloging work was instrumental in the development of contemporary stellar classification. With Edward C. Pickering, she is credited with the creation of the Harvard Classification Scheme, which was the first serious attempt to organize and classify stars based on their temperatures.
1918 – Aleksandr Isayevich Solzhenitsyn is best known and remembered as a novelist, and historian who made the world aware of the Gulag, the Soviet Union's forced labor camp system in his books "The Gulag Archipelago" and "One Day in the Life of Ivan Denisovich". In 1970 Solzhenitsyn was awarded the Nobel Prize in Literature and shortly after in 1974 he was exiled from the Soviet Union.
1922 – Grace Paley (December 11, 1922 – August 22, 2007) was an American short story writer, poet, teacher, and political activist. Paley was known for pacifism and for political activism. She wrote about the complexities of women's and men's lives and advocated for what she said was the betterment of life for everyone. In the 1950s, Paley joined friends in protesting nuclear proliferation and American militarization. She also worked with the American Friends Service Committee to establish neighborhood peace groups, through which she met her second husband Robert Nichols. With the escalation of the Vietnam War, Paley joined the War Resisters League. In 1968, she signed the "Writers and Editors War Tax Protest" pledge, vowing to refuse tax payments in protest against the Vietnam War,[3] and in 1969 she came to national prominence as an activist when she accompanied a peace mission to Hanoi to negotiate the release of prisoners of war. She served as a delegate to the 1974 World Peace Conference in Moscow and, in 1978, was arrested as one of "The White House Eleven" for unfurling an anti-nuclear banner (that read "No Nuclear Weapons—No Nuclear Power—USA and USSR") on the White House lawn.[4]
1923 –  Morris "Morrie" Turner, the first nationally syndicated African American cartoonist, was born in Oakland, California. Turner began drawing as a child and did cartoons for army newspapers while serving during World War II with the all-Black 477th Bomber group. In 1959, the Chicago Defender began publishing his all-Black comic strip "Dinky Fellas." In 1965, Turner created the racially integrated "Wee Pals" and it became the first ethnically diverse comic strip syndicated in the United States. It is still syndicated in about 40 newspapers. (thewright.org)
1926, Born on this day, Big Mama Thornton, singer, songwriter, Janis Joplin cover her song 'Ball And Chain', had the 1953 version of 'Hound Dog' before Elvis Presley. She died in 1984.
1931 – RITA MORENO – Acclaimed Puerto Rican singer who became the first person to win all four performance arts awards: Oscar, Emmy, Tony, and Grammy.
1944, Born on this day, Brenda Lee, singer
1954, Born on this day, Jermaine Jackson, The Jackson Five
1961, Born on this day, Darryl Jones also known as "The Munch.' American bassist who has played with the Rolling Stones since Bill Wyman's departure in 1993. Also worked with Miles Davis, Herbie Hancock, Sting, Peter Gabriel, Madonna, Eric Clapton and Joan Armatrading.
1962, Born on this day, Curtis Williams, Kool & The Gang
1967, Born on this day, DJ Yella, NWA
1967 – MONIQUE – Actress and comedienne who starred in Precious in 2009.
1973 – MOS DEF – Born Dante Smith, he is a rapper, actor, and political activist who also goes by the name Yasiin Bey.
Deaths
1882 – Robert Morris, one of the first Blacks to practice before the courts of the United States
1916  –  John Edward Bush, co-founder of the Mosaic Templars of America (MTA), died. Bush was born enslaved November 14, 1856 in Moscow, Tennessee. He and his family were freed after the Civil War and moved to Little Rock, Arkansas. Bush graduated with honors from Capitol Hill City School in 1876 and served as its principal for two years immediately following graduation. In 1883, Bush co-founded MTA, an African American fraternal organization which by 1930 had grown to international scope, spanning 26 states and 6 foreign countries. It was one of the largest and most successful Black owned business enterprises in the world and Bush was acknowledged as one of the wealthiest Black men in Arkansas. In 1898, President William McKinley appointed Bush the receiver of the United States Land Office in Little Rock and he was subsequently reappointed four additional terms by Presidents Theodore Roosevelt and William Howard Taft.  (thewright.org)
1928 –   Lewis Howard Latimer, draftsman and hall of fame inventor, died. Latimer was born September 4, 1848 in Chelsea, Massachusetts. He joined the United States Navy at the age of 15 and after receiving an honorable discharge joined a patent law firm as a draftsman at the age of 17. On February 10, 1874, Latimer shared patent number 147,363 for an improved toilet system for railroad cars called the Water Closet for Railroad Cars .This was the first of seven patents that he received over his career. In 1876, Alexander Graham Bell employed Latimer to draft the drawings required to receive a patent for the telephone. (thewright.org)
1958 – James Wormley Jones, the first African American special agent for the Federal Bureau of Investigations, died. Jones was born September 22, 1884 in Fort Monroe, Virginia but raised in Cambridge, Massachusetts
1964, Soul singer Sam Cooke was shot dead at the Hacienda Motel in Los Angeles, California. Bertha Franklin, manager of the motel, told police that she shot and killed Cooke in self-defense because he had attacked her. Police found Cooke's body in Franklin's apartment-office, clad only in a sports jacket and shoes, but no shirt, pants or underwear. The shooting was ultimately ruled a justifiable homicide.
2012 : Russian opera singer Galina Vishnevskaya died at the age of eighty-six. Vishnevskaya had a forty year career and had performed many soprano roles in classic operas.
Sources: The People History; This Day in Labor History; Wikipedia List of Historical Anniversaries; This Day in Women's History; This Day in African History;History.com;History Orb; Yenoba; Selected Black Facts; Phil Konstantin's North American Indian History; and This Day in Music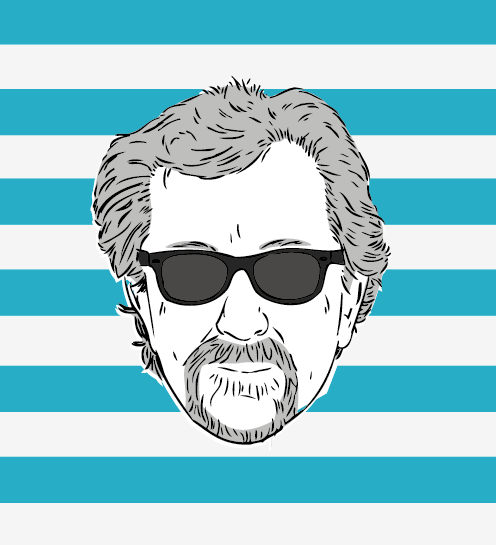 The Marc Steiner Show currently airs on The Real News Network. The show covers the topics that matter, engaging real voices, from Charm City to Cairo and beyond. Email us to share your comments with us.