Podcast: Play in new window | Download
Subscribe:
November 8, 2013 – Segment 1
Marc shares some of what happened on this day in history, including the New Orleans general strike, wherein black and white American trade unionists united in a successful four-day general strike action for the first time, the creation of the Civil Works Administration during the Great Depression, and the birthday of journalist Dorothy Day.
Holidays
World Urbanism Day (International)
Events
1892 – The New Orleans general strike begins, uniting black and white American trade unionists in a successful four-day general strike action for the first time.
1895 – While experimenting with electricity, Wilhelm Röntgen discovers the X-ray.
1898 – In November 1898, in two days of racial violence, a mob of whites, led by some of Wilmington's most respected and influential citizens, destroyed the state's only daily African American newspaper. Coroner reports confirm nine blacks were killed; some estimate hundreds died. Scores of others were driven from their homes.
1898 – The Wilmington Insurrection of 1898, the only instance of an attempted coup d'etat in American history.
1901 – Bloody clashes take place in Athens following the translation of the Gospels into demotic Greek.
1917 – The People's Commissars give authority to Vladimir Lenin, Leon Trotsky, and Joseph Stalin.
1923 – Beer Hall Putsch: In Munich, Adolf Hitler leads the Nazis in an unsuccessful attempt to overthrow the German government.
1933 – Great Depression: New Deal – US President Franklin D. Roosevelt unveils the Civil Works Administration, an organization designed to create jobs for more than 4 million unemployed.
1936 – Spanish Civil War: Francoist troops fail in their effort to capture Madrid, but begin the 3-year Siege of Madrid afterwards.
1937 – The Nazi exhibition Der ewige Jude ("The Eternal Jew") opens in Munich.
1938 – First Black woman legislator, Crystal Bird Fauset of Philadelphia, elected to Pennsylvania legislature.
1939 – In Munich, Adolf Hitler narrowly escapes the assassination attempt of Georg Elser while celebrating the 16th anniversary of the Beer Hall Putsch.
1940 – Greco-Italian War: The Italian invasion of Greece fails as outnumbered Greek units repulse the Italians in the Battle of Elaia–Kalamas.
1942 – World War II: French resistance coup in Algiers, in which 400 civilian French patriots neutralize Vichyist XIXth Army Corps after 15 hours of fighting, and arrest several Vichyst generals, allowing the immediate success of Operation Torch in Algiers.
1960 – John F. Kennedy defeats Richard Nixon in one of the closest presidential elections of the twentieth century to become the 35th president of the United States.
1960 – Otis M. Smith elected auditor general of Michigan and became the first Black chosen in a statewide election since the Reconstruction period.
1965 – The Murder (Abolition of Death Penalty) Act 1965 is given Royal Assent, formally abolishing the death penalty in the United Kingdom.
1965 – The 173rd Airborne is ambushed by over 1,200 Viet Cong in Operation Hump during the Vietnam War, while the 1st Battalion, Royal Australian Regiment fight one of the first set-piece engagements of the war between Australian forces and the Vietcong at the Battle of Gang Toi.
1966 – Former Massachusetts Attorney General Edward Brooke becomes the first African American elected to the United States Senate since Reconstruction.
1966 – U.S. President Lyndon B. Johnson signs into law an antitrust exemption allowing the National Football League to merge with the upstart American Football League.
1966 – John H. Johnson, publisher of Ebony and Jet magazines, awarded Spingarn Medal "for his productive imagination…in the perilous field of publishing" and "for his contributions to the enhancement of the Negro's self-image through his publications."
1987 – Remembrance Day Bombing: A Provisional IRA bomb explodes in Enniskillen, Northern Ireland during a ceremony honouring those who had died in wars involving British forces. Twelve people are killed and sixty-three wounded.
2002 – Iraq disarmament crisis: UN Security Council Resolution 1441 – The United Nations Security Council unanimously approves a resolution on Iraq, forcing Saddam Hussein to disarm or face "serious consequences".
2004 – War in Iraq: More than 10,000 U.S. troops and a small number of Iraqi army units participate in a siege on the insurgent stronghold of Fallujah.
2011 – The potentially hazardous asteroid 2005 YU55 passed 0.85 lunar distances from Earth (about 324,600 kilometres or 201,700 miles), the closest known approach by an asteroid of its brightness since 2010 XC15 in 1976.
Birthdays
1847 – Bram Stoker, Irish author (d. 1912)
1893 – Clarence Williams, American pianist and composer (d. 1965)
1897 – Dorothy Day, American journalist and activist (d. 1980)
1927 – Patti Page, American singer and actress (d. 2013)
1928 – Nguyen Khanh, Vietnamese general and politician, 3rd President of South Vietnam (d. 2013)
1947 – Minnie Riperton, American singer-songwriter (d. 1979)
1953 – award winning actress Alfre Woodard
1954 – Rickie Lee Jones, American singer-songwriter
1963 – Russell Malone, American jazz guitarist
1968 – Parker Posey, American actress
Deaths
1674 – John Milton, English poet (b. 1608)
1887 – Doc Holliday, American dentist (b. 1851)
1978 – Norman Rockwell, American painter (b. 1894)
1979 – Yvonne de Gaulle, French wife of Charles de Gaulle (b. 1900)
1983 – Mordecai Kaplan, Lithuanian-American rabbi and educator. Co-founder of Reconstructionist Judaism (b. 1881)
1999 – Lester Bowie, American trumpet player and composer (b. 1941)
2010 – Jack Levine, American painter (b. 1915)
2011 – Heavy D, Jamaican-American rapper, producer, and actor (b. 1967)
 Sources: The People History; Wikipedia List of Historical Anniversaries; This Day in Women's History; This Day in Jewish History; This Day in African History;History.com; History Orb; Yenoba; Phil Konstantin's North American Indian History; and This Day in Music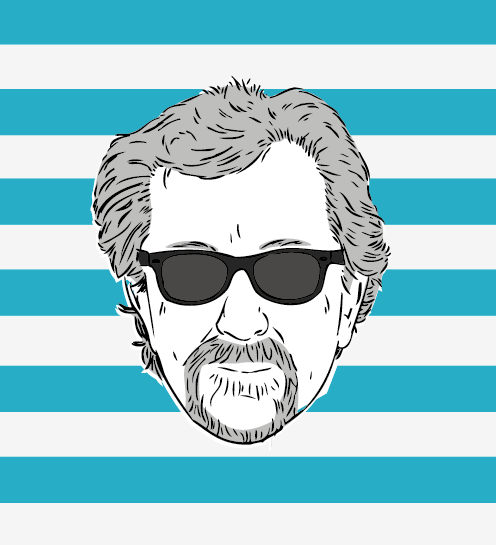 The Marc Steiner Show currently airs on The Real News Network. The show covers the topics that matter, engaging real voices, from Charm City to Cairo and beyond. Email us to share your comments with us.