Podcast: Play in new window | Download
Subscribe: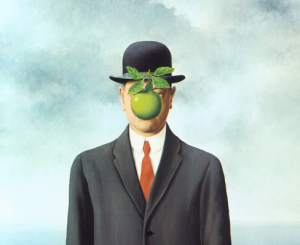 November 21, 2013 – Segment 1
Marc shares some of what happened on this day in history, including the Columbine Massacre, the day six Colorado coal miners striking for better working conditions under the IWW banner were killed, and the birthdays of French philosopher Voltaire and surrealist painter René Magritte.
Events
164 BC – Judas Maccabaeus, son of Mattathias of the Hasmonean family, restores the Temple in Jerusalem. This event is commemorated each year by the festival of Hanukkah
1620 – Plymouth Colony settlers sign the Mayflower Compact (November 11, O.S.).
1654 – Richard Johnson, a free black, granted 100 acres of land in Northampton County for importing two persons.
1877 – Thomas Edison announces his invention of the phonograph, a machine that can record and play sound.
1905 – Albert Einstein's paper, Does the Inertia of a Body Depend Upon Its Energy Content?, is published in the journal "Annalen der Physik". This paper reveals the relationship between energy and mass. This leads to the mass–energy equivalence formula E = mc².
1918 – A pogrom takes place in Lwów (now Lviv); over three days, at least 50 Jews and 270 Ukrainian Christians are killed by Poles.
1920 – Irish War of Independence: In Dublin, 31 people are killed in what became known as "Bloody Sunday". This included fourteen British informants, fourteen Irish civilians and three Irish Republican Army prisoners.
1927 – Six miners striking for better working conditions under the IWW banner are killed and many wounded in the Columbine Massacre at Lafayette, Colo. Out of this struggle Colorado coal miners gained lasting union contracts
1950 – Two Canadian National Railway trains collide in northeastern British Columbia in the Canoe River train crash; the death toll is 21, with 17 of them Canadian troops bound for Korea.
1959 – American disc jockey Alan Freed, who had popularized the term "rock and roll" and music of that style, is fired from WABC-AM radio for refusing to deny allegations that he had participated in the payola scandal.
1974 – The Birmingham Pub Bombings kill 21 people. The Birmingham Six are sentenced to life in prison for the crime but subsequently acquitted.
1984 – TransAfrica's Randall Robinson, congressional delegate Walter Fauntroy, and US Civil Rights Commissioner Mary Francis Berry are arrested at a sit-in against apartheid at the South African Embassy in Washington, DC
1985 – United States Navy intelligence analyst Jonathan Pollard is arrested for spying after being caught giving Israel classified information on Arab nations. He is subsequently sentenced to life in prison.
1986 – Iran-Contra Affair: National Security Council member Oliver North and his secretary start to shred documents allegedly implicating them in the sale of weapons to Iran and channeling the proceeds to help fund the Contra rebels in Nicaragua.
2006 – Anti-Syrian Lebanese Minister and MP Pierre Gemayel is assassinated in suburban Beirut.
Birthdays
1694 – Voltaire, French philosopher (d. 1778)
1897 – Mollie Steimer Russian-American activist (d. 1980)
1898 – René Magritte, Belgian painter (d. 1967)
1902 – Isaac Bashevis Singer, Polish-American author, Nobel Prize laureate (d. 1991)
1920 – Stan Musial, American baseball player (d. 2013)
1929 – Marilyn French, American author (d. 2009) 1940 – Dr. John, American singer-songwriter
1944 – Dick Durbin, American politician
1945 – Goldie Hawn, American actress
1948 – Lonnie Jordan, American singer-songwriter and guitarist (War)
1948 – Alphonse Mouzon, American drummer (Weather Report and The Eleventh House)
1948 – Michel Suleiman, Lebanese politician, 16th President of Lebanon
1965 – Björk, Icelandic singer-songwriter, producer, and actress
1966 – Troy Aikman, American football player
1969 – Ken Griffey, Jr., American baseball player
Deaths
1775 – John Hill, English botanist and author (b. 1719)
1861 – Jean-Baptiste Henri Lacordaire, French priest and activist (b. 1802)
1922 – Ricardo Flores Magón, Mexican journalist, anarchist and activist (b. 1874)
1999 – Quentin Crisp, English actor (b. 1908)
2010 – David Nolan, American politician and activist (b. 1943)
Sources: The People History; Wikipedia List of Historical Anniversaries; This Day in Women's History; This Day in Jewish History; This Day in African History;History.com; History Orb; Yenoba; Phil Konstantin's North American Indian History; and This Day in Music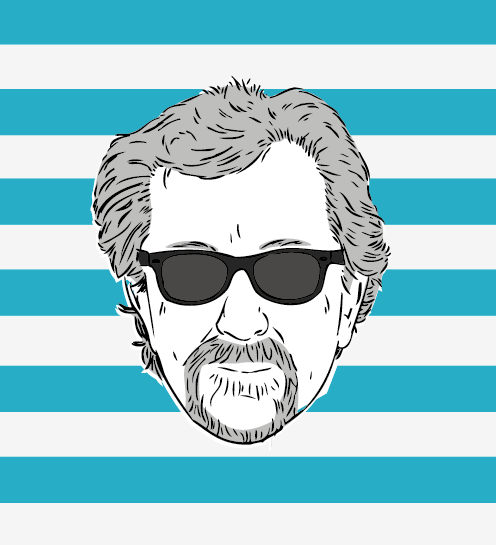 The Marc Steiner Show currently airs on The Real News Network. The show covers the topics that matter, engaging real voices, from Charm City to Cairo and beyond. Email us to share your comments with us.