Podcast: Play in new window | Download
Subscribe:
November 18, 2013 – Segment 1
Marc shares some of what happened on this day in history, including the day Christopher Columbus first sights the island now known as Puerto Rico, the day Robert Edward Chambliss, a former KKK member, was convicted of first degree murder in connection with the 1963 bombing of the 16th Street Baptist Church in Birmingham, Alabama, and the day Man Ray died.
Events
1493 – Christopher Columbus first sights the island now known as Puerto Rico.
1803 – The Battle of Vertières, the last major battle of the Haitian Revolution, is fought, leading to the establishment of the Republic of Haiti, the first black republic in the Western Hemisphere.
1883 – American and Canadian railroads institute five standard continental time zones, ending the confusion of thousands of local times.
1903 – The Hay–Bunau-Varilla Treaty is signed by the United States and Panama, giving the United States exclusive rights over the Panama Canal Zone.
1904 – General Esteban Huertas steps down after the government of Panama fears he wants to stage a coup.
1918 – Latvia declares its independence from Russia.
1926 – George Bernard Shaw refuses to accept the money for his Nobel Prize, saying, "I can forgive Alfred Nobel for inventing dynamite, but only a fiend in human form could have invented the Nobel Prize".
1938 – Trade union members elect John L. Lewis as the first president of the Congress of Industrial Organizations.
1944 – The Popular Socialist Youth is founded in Cuba
1961 – United States President John F. Kennedy sends 18,000 military advisors to South Vietnam.
1977 – Robert Edward Chambliss, a former KKK member is convicted of first degree murder in connection with the 1963 bombing of the 16th Street Baptist Church in Birmingham, Ala., that killed four African teenage women.
1978 – In Jonestown, Guyana, Jim Jones led his Peoples Temple cult to a mass murder-suicide that claimed 918 lives in all, 909 of them in Jonestown itself, including over 270 children. Congressman Leo J. Ryan is murdered by members of the Peoples Temple hours earlier.
1988 – War on Drugs: U.S. President Ronald Reagan signs a bill into law allowing the death penalty for drug traffickers.
1993 – In the United States, the North American Free Trade Agreement (NAFTA) is ratified by the House of Representatives.
1993 – In South Africa, 21 political parties approve a new constitution, expanding voting rights and ending white minority rule.
2003 – In the United Kingdom, the Local Government Act 2003, repealing controversial anti-gay amendment Section 28, becomes effective.
2003 – The Massachusetts Supreme Judicial Court rules 4 to 3 in Goodridge v. Department of Public Health that the state's ban on same-sex marriage is unconstitutional and gives the state legislature 180 days to change the law making Massachusetts the first state in the United States to grant marriage rights to same-sex couples.
Birthdays
1861 – Dorothy Dix, American journalist (d. 1951)
1900 – Howard Thurman, theologian and first black to hold a full time teaching position at Boston University, is born.
1909 – Johnny Mercer, American singer-songwriter, co-founded Capitol Records (d. 1976)
1923 – Ted Stevens, American politician (d. 2010)
1939 – Margaret Atwood, Canadian poet, author, and critic
1953 – Alan Moore, English author and illustrator. Author of V for Vendetta and Watchmen.
1956 – Sinbad, American comedian
1963 – Len Bias, American basketball player (d. 1986)
1974 – Chloë Sevigny, American actress and fashion designer
1976 – Sage Francis, American rapper (Non-Prophets)
Deaths
1922 – Marcel Proust, French author (b. 1871)
1969 – Joseph P. Kennedy, Sr., American businessman and diplomat (b. 1888)
1972 – Danny Whitten, American singer-songwriter and guitarist (Crazy Horse) (b. 1943)
1976 – Man Ray, American-French photographer and painter (b. 1890)
1978 – Jim Jones, American cult leader, founded Peoples Temple (b. 1931)
1978 – Leo Ryan, American politician (b. 1925)
1994 – Cab Calloway, American singer-songwriter and bandleader (b. 1907)
1999 – Paul Bowles, American author (b. 1910)
 Sources: The People History; Wikipedia List of Historical Anniversaries; This Day in Women's History; This Day in Jewish History; This Day in African History;History.com; History Orb; Yenoba; Phil Konstantin's North American Indian History; and This Day in Music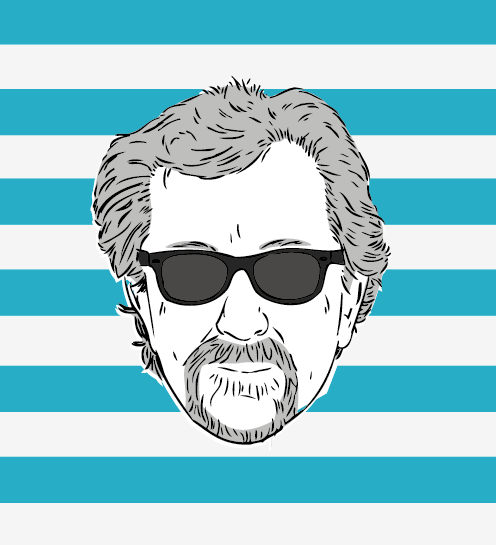 The Marc Steiner Show currently airs on The Real News Network. The show covers the topics that matter, engaging real voices, from Charm City to Cairo and beyond. Email us to share your comments with us.