Podcast: Play in new window | Download
Subscribe:
November 14, 2013 – Segment 1
Marc shares some of what happened on this day in history, including the death of Booker T. Washington, the founding of the Washington Society of Colored Dentists, and the day Ray Charles went No. 1 with "Georgia On My Mind."
Events
603: Maya King K'inich Yo'nal Ahk I (Ruler 1) ascends to the throne in Piedras Negras, Mexico.
1533 – Conquistadors from Spain under the leadership of Francisco Pizarro arrive in Cajamarca, Inca Empire.
1770 – James Bruce discovers what he believes to be the source of the Nile.
1851: Lieutenant Colonel J.J. Abercrombie and members of the Fifth Infantry begin the construction of Fort Phantom Hill, north of Abilene, Texas. The fort is often visited by the local Comanches, Lipan-Apaches, Kiowas and Kickapoos.
1862 – American Civil War: President Abraham Lincoln approves General Ambrose Burnside's plan to capture the Confederate capital at Richmond, Virginia, leading to the Battle of Fredericksburg.
1879 United States Incandescent Light Bulb Oct. 14th, : Thomas Alva Edison filed his first patent application for "Improvement In Electric Lights" on October 14, 1878 (U.S. Patent 0,214,636) The first successful test was on October 22, 1879, and lasted 13.5 hours.
1881 – Trade unions form the Federation of Organized Trades and Labor Organizations, later becoming the AFL. Under the leadership of Samuel Gompers and Peter McGuire, the AFL became the most influential labor organization in the nation
1889 – Pioneering female journalist Nellie Bly (aka Elizabeth Cochrane) begins a successful attempt to travel around the world in less than 80 days. She completes the trip in seventy-two days.
1900 – The first Black dental organization, the Washington Society of Colored Dentists, was founded in Washington, DC
1903 – Women's Trade Union League founded, Boston
1915 – The NAACP led protests against the showing of the racist film, Birth of a Nation, on this date in 1915.  The film glorified the Ku Klux Klan and devalued emancipation, Black morality, and Black reconstruction.
1918 – Czechoslovakia becomes a republic.
1934 – The American Railway Supervisors Association is formed at Harmony Hall in Chicago by 29 supervisors working for the Chicago & North Western Railway. They organized after realizing that those railroaders working under their supervision already had the benefits of unionization and were paid more for working fewer hours
1934 – William Levi Dawson's Symphony No. 1 "Negro Folk Symphony" was the first symphony written by a Black composer based on Black folk themes to be performed by a major orchestra.  The symphony was first performed on this date
1934 – The Depression-era Public Works Administration agrees with New York City today to begin a huge slum clearance project covering 20 acres in Brooklyn, where low cost housing for 2,500 families will be completed. It was the first of many such jobs-and-housing projects across the country
1935: The League of Nations approved the placing of financial sanctions on Italy .
1938: Adolf Hitler's deputy has attacked the catholic clergy during a massive Nazi rally in Austria telling the cheering crowd of 100,000 that the clergy are seeking to instigate people against the state.
1938 – The National Federation of Telephone Workers—later to become the Communications Workers of America—is founded in New Orleans
1938 – To "organize workers into a Washington Society of Colored Dentists industrial union," United Mine Workers of America President John L. Lewis calls a meeting in Pittsburgh's Islam Grotto, founding the Congress of Industrial Organizations (CIO)
1944 : German General Erwin Rommel or "the Desert Fox," is given the option of facing a public trial for treason, as a co-conspirator in the plot to assassinate Adolf Hitler, or taking cyanide. He chooses suicide by cyanide .
1947 : Chuck Yeager a World War II fighter pilot ace becomes the first person to fly faster than the speed of sound breaking the elusive "Sound Barrier", His X-1 rocket plane was built by the Bell Aircraft Company , the X-1 was taken to an altitude of 25,000 feet by a B-29 bomber and released through the bomb bay to achieve a speed greater than the speed of sound.
1952 – 34 Schools run for the Kikuyu tribe are closed as punishment for suspected involvement in the continuing Mau Mau rebellion in Kenya.
1957 – The Apalachin Meeting outside Binghamton, New York is raided by law enforcement, and many high level Mafia figures are arrested.
1960, Ray Charles went to No.1 on the US singles chart with 'Georgia On My Mind'. His cover of Hoagy Carmichael's 1930 standard, became the first of three No.1 hits for the singer.
1961 – Katangan President Moise Tshombe and Congo President Joseph Kasavubu are accused in a UN report of conspiracy to murder ex-premier Patrice Lumumba (who died while "escaping" on Feb. 13, 1961).
1964 : Dr. Martin Luther King, Jr., is awarded the Nobel Peace Prize for his nonviolent resistance to racial prejudice in America .
1967 : Folk singer Joan Baez is arrested in Oakland, California with at least 40 other anti-war protesters for taking part in a sit-in at thr military induction centre. She was given a ten day sentence, one of many sentences she received during her years of protest at the Vietnam War.
1967 – The Congress of Colombia, in commemoration of the 150 years of the death of Policarpa Salavarrieta, declares this day as "Day of the Colombian Woman". Policarpa Salavarrieta (c. 1795 – 14 November 1817), also known as La Pola, was a Neogranadine seamstress who spied for the Revolutionary Forces during the Spanish Reconquista of the Viceroyalty of New Granada. She was captured by Spanish Royalists and ultimately executed for high treason. She is now considered a heroine of the independence of Colombia.
1969 – Colonel Gaddafi nationalizes all foreign banks in Libya.
1973 : Clashes between troops and 100,000 protesters protesting for a democratic government in Thailand with protesters throwing stones and petrol bombs, police and troops using live rounds. Bangkok is placed under a state of emergency and by the end of the unrest 77 are killed and 857 are injured.
1973 : The first Gay Rights March on Washington, D.C., demands "an end to all social, economic, judicial, and legal oppression of lesbian and gay people," draws 200,000 people.
1975 – Spain abandons Western Sahara.
1977 – Police in South Africa now admit to keeping Steve Biko shackled and naked for two days, but still dismiss allegations of assault.
1978 – Jimmy Carter-era OSHA publishes standard reducing permissible exposure of lead, protecting 835,000 workers from damage to nervous, urinary and reproductive systems
1979 – Federation of Professional Athletes granted a charter by the AFL-CIO
1979 – Iran hostage crisis: US President Jimmy Carter issues Executive order 12170, freezing all Iranian assets in the United States in response to the hostage crisis.
1982 – Lech Wałęsa, the leader of Poland's outlawed Solidarity movement, is released after eleven months of internment near the Soviet border.
1984 – Rosa Parks was presented the first "Eleanor Roosevelt Woman of Courage Award" by the Wonder Woman Foundation
1991 – Two Libyans are named as Lockerbie bombers
1991 – In Royal Oak, Michigan, a fired United States Postal Service employee goes on a shooting rampage, killing four and wounding five before committing suicide.
1994 : Palestinian leader Yasser Arafat, and two Israelis, the Prime Minister Yitzhak Rabin and Foreign Minister Shimon Peres, have been named the winners of this year's Nobel peace prize.
1995 – A budget standoff between Democrats and Republicans in the U.S. Congress forces the federal government to temporarily close national parks and museums and to run most government offices with skeleton staffs.
2006 : Israel sent tanks into northern Gaza and killed six Palestinian militants after a confrontation erupted.
Birthdays
1719 – Leopold Mozart, Austrian composer, conductor, and violinist (d. 1787) Mozart is best known today as the father and teacher of Wolfgang Amadeus Mozart.
1740 – Johann van Beethoven, Ludwig van Beethoven's father and first teacher (d. 1792)
1797 CHARLES LYELL (1797-1875) British geologist and author of Principles of Geology, which popularized the concept of uniformitarianism.
1813: Sister Louise Van de Schrieck born (religious)
1840 CLAUDE MONET (1840-1926) French Impressionist painter famous for works such as "Impression, Sunrise" and "Water Lilies."
1864: Claribel Cone born (art collector, physician)
1885: Constance Rourke born (historian)
1900 AARON COPLAND (1900-1990) Populist composer credited with developing the American style of composition; the Dean of American Composers.
1904: Marya Mannes born (writer, critic)
1904 DICK POWELL (1904-1963) Singer, actor, and producer who directed The Enemy Below and The Hunters.
1905 – John Henry Barbee, American guitarist and singer (d. 1964)
1907  ASTRID LINDGREN (1907-2002) Critically acclaimed children's book author who created the Pippi Longstocking series and sold over 145 million books.
1908 SENATOR JOSEPH MCCARTHY (1908-1957) Republican U.S. Senator from the state of Wisconsin who ruined many lives with his Communist witch hunts.
1914 – Ken Carson, Coalgate Oklahoma, singer (Garry Moore Show)
1920 – Johnny Desmond, Detroit Mich, singer (Your Hit Parade)
1934 – Ellis Marsalis, jazz musician
1936, Born on this day, Freddie Garrity, vocals, Freddie & The Dreamers, (1963 UK No.3 single 'You Were made For Me', 1965 US No.1 single 'I'm Telling You Now'). Died on 19th May 2006.
1938, Born on this day, Cornell Gunter, The Coasters, (1958 US No.1 single 'Yakety Yak', 1959 UK No.6 single 'Charlie Brown'). Gunter was murdered on 26th February 1990.
1940 – Freddie Garrity, rocker (Freddie & the Dreamers-I'm Telling You Now)
1944 – Scherrie Payne, US singer (Supremes-Incredible)
1954 – Yanni, new age musician (Live at the Acropolis, Sand Dance)
1954 CONDOLEEZZA RICE – 66th US Secretary of State who was the first female African-American to hold the position as well as the second African American and second woman.
1964 – Joseph "Run" Simmons, New York, American rapper (Run DMC)
1974 – Adina Howard, American R&B singer
Deaths
1914 – Field Marshall Earl Roberts of Khartoum dies at the age of 82.
1915 – Booker T. Washington, educator and founder of Tuskegee Institute, died in Tuskegee, AL
2000 – Robert Trout, American journalist (b. 1908)
2011 : The founder and leader of Cuba's "Ladies in White" protest group, Laura Pollan, died of Dengue fever at the age of sixty-three. Pollan had founded the group after her husband was imprisoned. The group had protested in Havana asking for the freedom of seventy-five men who had been jailed during a 2003 government repression.
2012 : Former US Senator for Pennsylvania, Arlen Specter, died at the age of eighty-two. Specter was known for spending the first three decades of his career as a Republican before becoming a Democrat in 2009 and losing his election.
 Sources: The People History; Wikipedia List of Historical Anniversaries; This Day in Women's History; This Day in Jewish History; This Day in African History;History.com; History Orb; Yenoba; Phil Konstantin's North American Indian History; and This Day in Music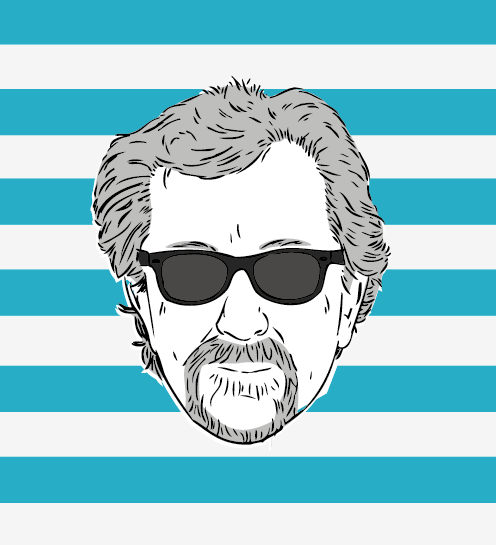 The Marc Steiner Show currently airs on The Real News Network. The show covers the topics that matter, engaging real voices, from Charm City to Cairo and beyond. Email us to share your comments with us.