Podcast: Play in new window | Download
Subscribe:
November 13, 2013 – Segment 1
Marc shares some of what happened on this day in history, including a Western Federation of Miners strike crushed in 1914, the US Supreme Court decision making segregated busses illegal, and the day President George W. Bush signed an executive order allowing military tribunals for foreigners suspected of connections to terrorist acts on the United States.
Holidays
World Kindness Day
Events
1747: According to some reports, a conference regarding alliances is held for the next four days between representatives of the British in Pennsylvania and the Miami, Shawnee and "Six Nations" tribes.
1775 – American Revolutionary War: Patriot revolutionary forces under Gen. Richard Montgomery occupy Montreal, Quebec.
1833: Just before sunrise, there is a phenomenal meteor shower, which is seen all over North America. This event is recorded on Kiowa picture calendars as the most significant event of the year.
1841 – James Braid first sees a demonstration of animal magnetism, which leads to his study of the subject he eventually calls hypnotism.
1900 – British deputy commissioner Jenner is murdered during a native uprising in British Somaliland.
1902 – British Royal Navy cruisers are sent to Tetouan (Tetuán) to deal with a rebellion.
1909 – A total of 259 miners died in the underground Cherry Mine fire. As a result of the disaster, Illinois established stricter safety regulations and in 1911, the basis for the state's Workers Compensation Act was passed
1913 – Dr. Daniel Hale Williams, educator and pioneer heart surgeon, became a member of the American College of Surgeons
1914 – A Western Federation of Miners strike is crushed by the militia in Butte, Mont.
1927 – The Holland Tunnel opens, running under the Hudson River for 1.6 miles and connecting the island of Manhattan in New York City with Jersey City, N.J. Thirteen workers died over its 7-year-long construction
1940 – The Supreme Court ruled, on this date in 1940 (Hansberry v. Lee), that Blacks cannot be barred from white neighborhoods. Carl Hansberry, Lorraine Hansberry's father, was seeking to move in to a white community.
1940: Walt Disney releases "Fantasia" an experiment in animation and classical music, unlike his first 2 animated movies Fantasia was not a commercial success but is now considered a classic.
1942 – Tubruq (Tobruk), Libya, is recaptured by the Allies.
1942: US President Franklin D. Roosevelt signed into law a bill that lowered the minimum draft age from 21 to 18.
1945 – GM workers' post-war strike for higher wages closes 96 plants
1950 – Seretse Khama is asked to renounce his chieftaincy of the Bambngwato tribe, Bechuanaland (Botswana), by the British colonial government, and is offered a pension in return. (Bechuanaland was thrown into turmoil when he married an English woman without the permission of the tribal elders.) He is banned from returning to Bechuanaland by the British when he refuses. (The ban lasts until 1956 when he and his uncle Tshekedi Khama renounced all royal claims).
1953: United Nation representatives proposed immediate direct talks to be arranged between Jordan and Israel. The purpose of these talks was to help prevent further border conflict between these two regions. Additionally, further exploration of 1949 armistice agreements would be made .
1954 – Colonel Nasser assumes power in Egypt – he replaces the ousted President Neguib.
1956: The US Supreme Court ruled that state and local laws requiring segregated buses are illegal.
1957 – The Supreme Court ruled, on this date in 1957, that Alabama's laws allowing segregation on buses (particularly those in Birmingham) were unconstitutional.
1961 – Ben Bella is moved to a French hospital after 11 days of hunger strike in Algiers.
1967 – Carl B. Stokes was inaugurated mayor of Cleveland, OH, on this date in 1967.  Stokes was the first Black mayor of a major American city.
1969: Thousands of Vietnam War protesters began a "March Against Death" in Washington, D.C. The peaceful demonstration was sponsored and organized by the New Mobilization Committee to End the War in Vietnam.
1972 – Striking typesetters at the Green Bay, Wisc., Press Gazette start a competing newspaper, The Green Bay Daily News. With financial support from a local businessman who hated the Press Gazette, the union ran the paper for four years before their angel died and it was sold to another publisher. The Gannett chain ultimately bought the paper, only to fold it in 2005
1974 – Oil, Chemical and Atomic Workers Union activist Karen Silkwood is killed in a suspicious car crash on her way to deliver documents to a newspaper reporter during a safety investigation of her Kerr-McGee plutonium processing plant in Oklahoma
1979 : The Times newspaper is published for the first time in nearly a year following a long running dispute over manning levels and the introduction of new technology between Unions and Management.
1982: The Vietnam Veterans Memorial, a monument consisting of two black granite walls engraved with the names of about 58,000 US soldiers that did not return from Vietnam, was dedicated in Washington D.C.
2001: President George W. Bush signs an executive order allowing military tribunals ( Normally Used Only During Wars ) against foreigners suspected of connections to terrorist acts or planned acts on the United States
2002: The government run by Saddam Hussein agreed to allow international weapons inspectors to return. However, precautions were taken by the United States in case Iraq was hiding any mass destruction arms. A group of nations was prepared for difficulties in getting Hussein to comply with terms of this agreement made.
2002: The Prestige oil tanker is damaged in heavy seas off the Galician coast causing a massive oil spill, with French, Spanish and Portuguese authorities refusing the ship entry on the 19th November the ships breaks in half and sinks sending 20 million gallons of oil into the ocean polluting more than a thousand beaches on the Spanish and French coast.
2003: Justice Roy Moore, the man who refused to take down the Ten Commandments from an Alabama state justice building, was suspended by Alabama's Court of the Judiciary who unanimously removed him from his post as Chief Justice. He responded by saying that his suspension was illegal, as well as unlawful and un-political.
2007 : Pakistan's detained opposition leader, Benazir Bhutto, calls for President Pervez Musharraf to resign. Ms Bhutto makes the call after police mount a security operation to prevent a protest march in Lahore, where she is under house arrest. It is her most direct challenge to General Musharraf's rule, and is welcomed by key opposition figures, who include the ex-Prime Minister Nawaz Sharif and Imran Khan.
Birthdays
1860: Helen Clarke born (writer, editor, critic)
1939 – Idris Muhammad, American jazz drummer
1940 – Justine "Baby" Washington, US singer (Only Those in Love)
1943 – John Paul Hammond, NYC, blues singer (So Many Roads)
1944 – Timmy Thomas, US singer/songwriter (Why Can't We Live Together)
1951 – Bill Gibson, California, rock drummer (Huey Lewis & The News)
1951 – Janet Collins, ballerina, 1st Black dancer with Opera Co (Aida)
1955 – Whoopi Goldberg [Caryn Johnson], New York, actress, comedian, and singer (Color Purple, Burglar)
Deaths
1974: Karen Silkwood died (plutonium plant worker, advocate of workers' rights, testified about health and safety violations). Her life and mysterious death became the subject of the 1984 movie Silkwood, with Meryl Streep playing the title role.
2012 : Oscar-nominated composer Richard Robbins died at the age of seventy-one after suffering from Parkinson's disease. Robbins had composed scores for A Room with a View and Howards End, among others..
 Sources: The People History; Wikipedia List of Historical Anniversaries; This Day in Women's History; This Day in Jewish History; This Day in African History;History.com; History Orb; Yenoba; Phil Konstantin's North American Indian History; and This Day in Music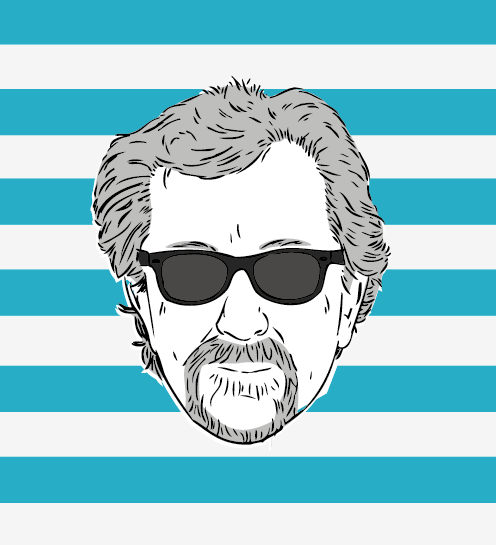 The Marc Steiner Show currently airs on The Real News Network. The show covers the topics that matter, engaging real voices, from Charm City to Cairo and beyond. Email us to share your comments with us.