Podcast: Play in new window | Download
Subscribe:
November 11, 2013 – Segment 1
Marc shares some of what happened on this day in history, including Veterans Day, the day of Sherman's March to the Sea during the American Civil War, and the day  Louis Armstrong recorded the first of Hot Five and Hot Seven recordings that influenced the direction of jazz.
Holidays
End of World War I related observances:
Armistice Day (New Zealand, France, Belgium and Serbia)
Independence Day, commemorates the anniversary of Poland's assumption of independent statehood in 1918 (Poland)
Remembrance Day (United Kingdom and the Commonwealth of Nations, including Australia and Canada)
Veterans Day, called Armistice Day until 1954, when the holiday was rededicated to be in honor all American military, naval, and Air Force, veterans. (United States)
Independence Day, celebrates the independence of Angola from Portugal in 1975.
Events
1634 – Following pressure from Anglican bishop John Atherton, the Irish House of Commons passes An Act for the Punishment for the Vice of Buggery.
1750 – Riots break out in Lhasa after the murder of the Tibetan regent.
1778 – Cherry Valley Massacre: Loyalists and Seneca Indian forces attack a fort and village in eastern New York during the American Revolutionary War, killing more than forty civilians and soldiers.
1831 – In Jerusalem, Virginia, Nat Turner is hanged after inciting a violent slave uprising.
1864 – American Civil War: Sherman's March to the Sea – Union General William Tecumseh Sherman begins burning Atlanta, Georgia to the ground in preparation for his march south.
1869 – The Victorian Aboriginal Protection Act is enacted in Australia, giving the government control of indigenous people's wages, their terms of employment, where they could live, and of their children, effectively leading to the Stolen Generations.
1887 – Anarchist Haymarket Martyrs August Spies, Albert Parsons, Adolph Fischer and George Engel are executed.
1918 – World War I: Germany signs an armistice agreement with the Allies in a railroad car in the forest of Compiègne, France. The fighting officially ends at 11:00 a.m., (the eleventh hour in the eleventh month on the eleventh day) and this is annually honoured with a two-minute silence. The war officially ends on the signing of the Treaty of Versailles on 28th June, 1919.
1919 – The Centralia Massacre in Centralia, Washington results the deaths of four members of the American Legion and the lynching of a local leader of the Industrial Workers of the World.
1925 – Louis Armstrong recorded the first of Hot Five and Hot Seven recordings that influenced the direction of jazz.
1960 – A military coup against President Ngo Dinh Diem of South Vietnam is crushed.
1965 – In Rhodesia (modern-day Zimbabwe), the white-minority government of Ian Smith unilaterally declares independence.
1969 – The image converter for detecing electromagnetic radiation was patented by George R. Carruthers making him the first Black to do so.
1975 – Independence of Angola.
1979 – The Bethune Museum & Archives, a depository and center for African American women's history, is established in Washington, DC
1981 – Antigua and Barbuda joins the United Nations.
1992 – The General Synod of the Church of England votes to allow women to become priests.
1993 – A sculpture honoring women who served in the Vietnam War is dedicated at the Vietnam Veterans Memorial in Washington, D.C.
2004 – The Palestine Liberation Organization confirms the death of Yasser Arafat from unidentified causes. Mahmoud Abbas is elected chairman of the PLO minutes later.
Birthdays
1821 – Fyodor Dostoyevsky, Russian author (d. 1881)
1885 – George S. Patton, American general (d. 1945)
1888 – Abul Kalam Azad, Indian activist, scholar, and politician (d. 1958)
1904 – Alger Hiss, American spy (d. 1996)
1922 – Kurt Vonnegut, American author (d. 2007)
1928 – Carlos Fuentes, Mexican author (d. 2012)
1929 – LaVern Baker, American singer and actress (d. 1997)
1940 – Barbara Boxer, American politician
1945 – Daniel Ortega, Nicaraguan politician, President of Nicaragua
1953 – Marshall Crenshaw, American singer-songwriter and guitarist
1955 – Dave Alvin, American singer-songwriter and guitarist (The Blasters, The Knitters, The Flesh Eaters, and X)
1960 – Stanley Tucci, American actor and director
1962 – Demi Moore, American actress, director, and producer
1974 – Leonardo DiCaprio, American actor and producer
Deaths
1831 – Nat Turner, American slave rebellion leader (b. 1800)
1855 – Søren Kierkegaard, Danish philosopher (b. 1813)
1880 – Lucretia Mott, American actvist (b. 1793)
1887 – Haymarket affair defendants: George Engel, German-American businessman and activist (b. 1836)
Adolph Fischer, German-American printer and activist (b. 1858)
Albert Parsons, American editor and activist (b. 1848)
August Spies, American editor and activist (b. 1855)
1917 – Liliuokalani of Hawaii (b. 1838)
1938 – Typhoid Mary, Irish-American carrier of typhoid fever (b. 1869)
1984 – Martin Luther King, Sr., American pastor, missionary, and activist (b. 1899)
1994 – Pedro Zamora, Cuban-American reality television personality, cast member on The Real World: San Francisco (b. 1972)
1995 (yesterday) Kenule "Ken" Beeson Saro Wiwa (10 October 1941 – 10 November 1995) was a Nigerian writer, television producer, environmental activist, and winner of the Right Livelihood Award and the Goldman Environmental Prize. Saro-Wiwa was a member of the Ogoni people, an ethnic minority in Nigeria whose homeland, Ogoniland, in the Niger Delta has been targeted for crude oil extraction since the 1950s and which has suffered extreme environmental damage from decades of indiscriminate petroleum waste dumping. Initially as spokesperson, and then as President, of the Movement for the Survival of the Ogoni People (MOSOP), Saro-Wiwa led a nonviolent campaign against environmental degradation of the land and waters of Ogoniland by the operations of the multinational petroleum industry, especially the Royal Dutch Shell company. He was also an outspoken critic of the Nigerian government, which he viewed as reluctant to enforce environmental regulations on the foreign petroleum companies operating in the area. At the peak of his non-violent campaign, Saro-Wiwa was arrested, hastily tried by a special military tribunal, and hanged in 1995 by the military government of General Sani Abacha, all on charges widely viewed as entirely politically motivated and completely unfounded. His execution provoked international outrage and resulted in Nigeria's suspension from the Commonwealth of Nations for over three years.
2004 – Yasser Arafat, Palestinian engineer and politician, 1st President of the Palestinian National Authority, Nobel Prize laureate (b. 1929)
Sources: The People History; Wikipedia List of Historical Anniversaries; This Day in Women's History; This Day in Jewish History; This Day in African History;History.com; History Orb; Yenoba; Phil Konstantin's North American Indian History; and This Day in Music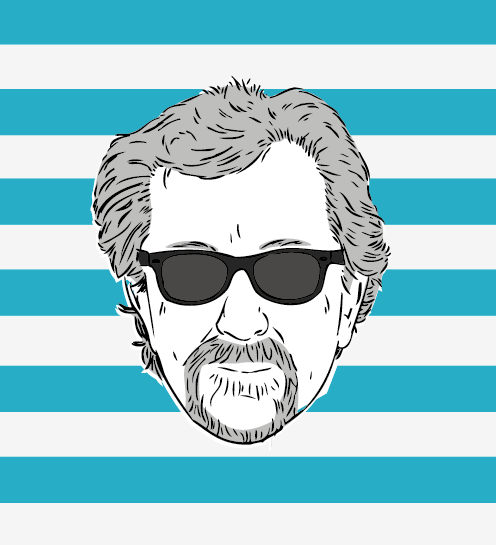 The Marc Steiner Show currently airs on The Real News Network. The show covers the topics that matter, engaging real voices, from Charm City to Cairo and beyond. Email us to share your comments with us.