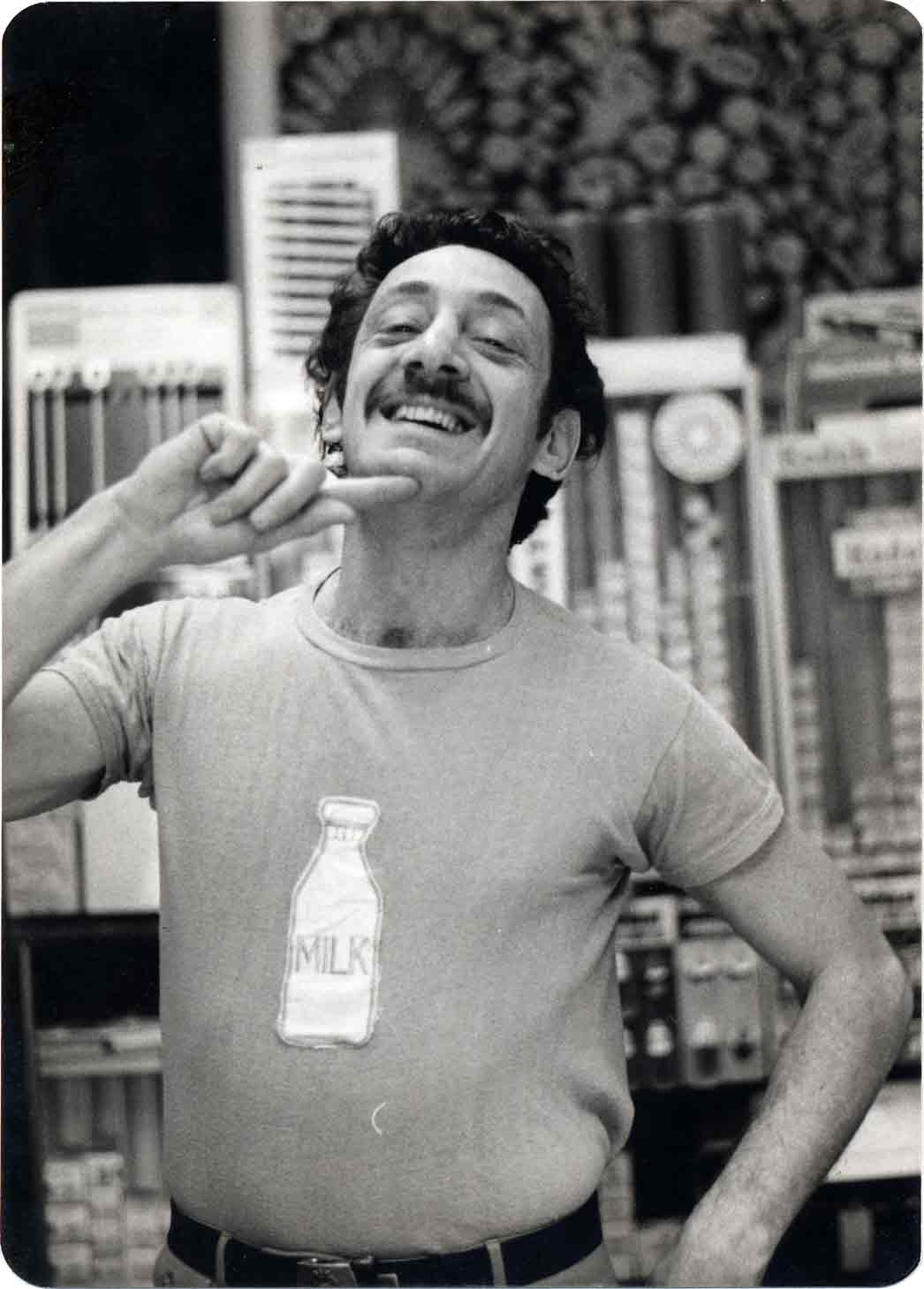 Podcast: Play in new window | Download
Subscribe: RSS
May 22, 2014 – Segment 1
Marc shares some of the events that happened on this day in history, including the abolition of slavery in Martinique, the births of Harvey Milk and Sun Ra, and the deaths of Claude McCay and Langston Hughes.
Today is:
Abolition Day (Martinique)
Harvey Milk Day (California)
International Day for Biological Diversity (International)
National Maritime Day (United States)
National Sovereignty Day (Haiti)
Republic Day (Sri Lanka)
On this day in history:        
334 BC – The Macedonian army of Alexander the Great defeats Darius III of Persia in the Battle of the Granicus.
1826 – HMS Beagle departs on its first voyage.
1848 – Slavery is abolished in Martinique.
1849 – Future U.S. President Abraham Lincoln is issued a patent for an invention to lift boats over obstacles in a river, making him the only U.S. President to ever hold a patent.
1851: As one of the last conflicts in the "Mariposa Indian Wars" in California, a large group of Yosemite Indians are captured at Lake Tenaija.
1856 – Congressman Preston Brooks of South Carolina beats Senator Charles Sumner with a cane in the hall of the United States Senate for a speech Sumner had made attacking Southerners who sympathized with the pro-slavery violence in Kansas ("Bleeding Kansas")
1863 – War Department established Bureau of Colored Troops and launched aggressive campaign for recruitment of Black soldiers.
1863: As a part of the "Owens Valley War" in California, Paiute Chief Captain George arrives at Camp Independence. He tells the soldiers the Paiutes want peace. This effectively ends the war.
1872 – Reconstruction: U.S. President Ulysses S. Grant signs the Amnesty Act into law restoring full civil and political rights to all but about 500 Confederate sympathizers.
1895: Eugene V. Debs imprisoned in Woodstock, Ill., for role in Pullman strike.
1906 – The Wright brothers are granted U.S. patent number 821,393 for their "Flying-Machine".
1909: While white locomotive firemen on the Georgia Railroad strike, blacks who are hired as replacements are whipped and stoned—not by the union men, but by white citizens outraged that blacks are being hired over whites. The Engineers union threatens to stop work because their members are being affected by the violence.
1920: Civil Service Retirement Act of 1920 gives federal workers a pension.
1942 – The Steel Workers Organizing Committee disbands, and a new trade union, the United Steelworkers, is formed.
1945 – Operation Paperclip – United States Army Major Robert B. Staver recommends that the U.S. evacuate German scientists and engineers to help in the development of rocket technology.
1947 – Cold War: in an effort to fight the spread of Communism, the U.S. President Harry S. Truman signs an act into law that will later be called the Truman Doctrine. The act grants $400 million in military and economic aid to Turkey and Greece, each battling an internal Communist movement.
1964 – The U.S. President Lyndon B. Johnson announces the goals of his Great Society social reforms to bring an "end to poverty and racial injustice" in America.
1965: The marathon protest over United States Policy in Vietnam continued at Berkeley University in California with over 5,000 protesters involved in a teach in of the war in Vietnam.
1966 – Bill Cosby becomes the first African American to receive an Emmy for best actor in a dramatic series, for his role in I Spy
1972: President Richard Nixon the first US president to visit Moscow arrives for talks with Soviet leaders over "international issues" including the war in Vietnam and the current Nuclear Arms Race. During his week-long visit a treaty to halt the nuclear arms race Strategic Arms Limitation Talks (Salt) was agreed which limits the two superpowers to 200 defensive nuclear missiles each. The other important agreement was to work together more in space exploration which will the two countries first joint manned venture into space in June 1975.
1980 – Namco releases the highly influential arcade game Pac-Man.
1989: Students have now occupied Tiananmen Square in Beijing for the 10th dayprotesting for the pro-democracy movement in China , the total number now exceeds 45,000 and conditions are worsening and the Government in China is considering ways to quell the protesters after the military has stated they will not attack the protesters.
2002 – American civil rights movement: a jury in Birmingham, Alabama, convicts former Ku Klux Klan member Bobby Frank Cherry of the 1963 murders of four girls in the bombing of the 16th Street Baptist Church.
2003: The U.N. Security Council gives the U.S. and Britain a mandate to rule Iraq, ending 13 years of economic sanctions.
2003 – In Fort Worth, Texas, Annika Sörenstam becomes the first woman to play the PGA Tour in 58 years.
2009: A woman in the US state of Washington became the first person to die under an assisted suicide law in that state. The sixty-six year old woman, named Linda Flemming, was terminally ill with pancreatic cancer and died under the supervision of her doctor with her family by her side.
Born on this day in history:           
1813 – Richard Wagner, German composer and director (d. 1883)
1836: Eliza Talcott born (missionary, educator)
1844: Mary Cassatt born (artist)
1914 – Sun Ra, American pianist, composer, bandleader, and poet (d. 1993)
1928 – T. Boone Pickens, American businessman
1930 – Harvey Milk, American lieutenant and politician (d. 1978)
1939 – Paul Winfield, American actor (d. 2004)
1940 – Bernard Shaw, American journalist
1942 – Calvin Simon, American singer (The Parliaments and Parliament-Funkadelic)
1955 – Chalmers Alford, American guitarist (d. 2008)
1966: Born on this day, Johnny Gill, US singer, (1992 UK No.17 single, 'Slow And Sexy').
On this day in history, we lost:
1802: Martha Dandridge Custis Washington died (born June 2, 1731; First Lady)
1948 – Harlem Renaissance poet and author, author of the first best seller written by an African American, Claude McKay, dies.
1967 – Langston Hughes, American author, poet, and playwright (b. 1902)
1990 – Rocky Graziano, American boxer (b. 1922)
Sources: The People History; This Day in Labor History; Wikipedia List of Historical Anniversaries; This Day in Women's History; This Day in African History;History.com; History Orb; Yenoba; Selected Black Facts; Phil Konstantin's North American Indian History; and This Day in Music