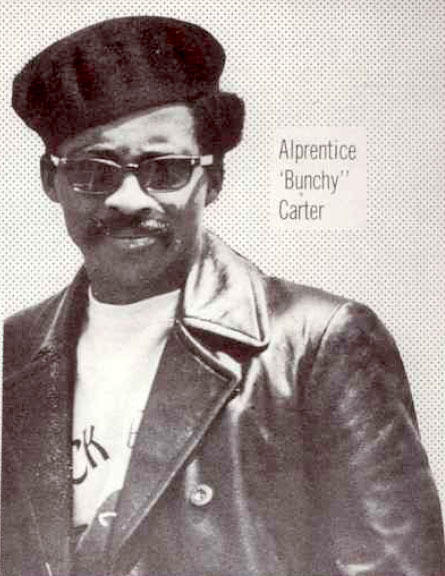 Podcast: Play in new window | Download
Subscribe: RSS
January 17, 2014 – Segment 1
Marc discusses some of the events that happened on this day in history, including the start of the evacuation of the Auschwitz concentration camp in 1945, President Eisenhower's last speech as president of the United States in which he warned against what he called the "military-industrial complex" and strongly urged people to seek peace, and the murders of Black Panther Party members Bunchy Carter and John Huggins in 1969.
Today is:
The opening ceremony of Patras Carnival, celebrated until Clean Monday. (Patras) The Patras Carnival, Patrino karnavali is the largest event of its kind in Greece and one of the biggest in Europe. It has more than 160 years of history. The events begin on 17 January and last up to Clean Monday. The carnival of Patras is not a single event but a variety of events that includes balls, parades, hunting of hidden treasure, kids' carnival etc. Its apogee is in the last weekend of Carnival with the Saturday evening parade of carnival groups, the extravagant Sunday parade of floats and groups, and finally the ritual burning of king carnival at the St. Nikolaos Street wharf in the harbour of Patras. Its characteristics are spontaneity, improvisation, inspiration and volunteerism.
National Day (Minorca) – one of the Balearic Islands located in the Mediterranean Sea belonging to Spain. Its name derives from its size, contrasting it with nearby Majorca. The island was ruled first by Abû 'Uthmân Sa'îd Hakam al Qurashi (1234–1282), and following his death by his son, Abû 'Umar ibn Sa'îd (1282–1287). An Aragonese invasion, led by Alfonso III, came on 17 January 1287; its anniversary is now celebrated as Minorca's national day. Some of the Muslim inhabitants of the island were enslaved and sold in the slave markets of Ibiza, Valencia and Barcelona, while others became Christians.
On this day in history:
1287 – King Alfonso III of Aragon invades Minorca.
1562 – France recognizes the Huguenots by the Edict of Saint-Germain.
1811 – Mexican War of Independence: In the Battle of Calderón Bridge, a heavily outnumbered Spanish force of 6,000 troops defeats nearly 100,000 Mexican revolutionaries.
1813: As a part of the Detroit campaign, General James Winchester's forces of 700 Kentucky soldiers attack British and Indian forces at Monroe, Michigan, then called Frenchtown, on the Raisin River. They liberate the village. A counter attack will be waged on January 22, 1813.
1852 – The United Kingdom recognizes the independence of the Boer colonies of the Transvaal.
1873: After a fight, during efforts to get the MODOCs to return to their reservation, the MODOCs move into the northeastern California lava beds. Captain Jack, Hooker Jim, Curly Headed Doctor, Boston Charley, and Scarface are some of the MODOCs who fight the Army on this day. One the first day, several soldiers are killed. The MODOCs suffer no fatalities. By placing himself in a position which was exposed to the Indians and surviving, Major John Green was able to motivate his troops. For his actions, Major Green was given the Congressional Medal of Honor. Contract Surgeon John O. Skinner was also awarded the Medal of Honor for rescuing a wounded soldier while under heavy fire.
1885 – A British force defeats a large Dervish army at the Battle of Abu Klea in the Sudan.
1893 – The Citizen's Committee of Public Safety, led by Lorrin A. Thurston, overthrows the government of Queen Liliuokalani of the Kingdom of Hawaii.
1899 – The United States takes possession of Wake Island in the Pacific Ocean.
1903 – El Yunque National Forest in Puerto Rico becomes part of the United States National Forest System as the Luquillo Forest Reserve.
1917 – The United States pays Denmark $25 million for the Virgin Islands.
1924 : US surplus war material was being sold to the Mexican government, as approved by President Coolidge. In fact, the first shipment of such had already arrived before this news bit was reported. Members of both the House and the Senate from both Political parties had opposed this action. In fact, some members advocated that a ruling should be made that would establish the selling of arms and war goods to foreign countries illegal permanently.
1929 – Popeye the Sailor Man, a cartoon character created by Elzie Segar, first appears in the Thimble Theatre comic strip.
1935: "Ma" Barker and Fred Barker killed in Florida by federal agents
1938 : The first jazz concert is performed at Carnegie Hall. Benny Goodman and his orchestra performed at this iconic New York City venue and the event included guests like Count Basie and other popular names of the day. It gave the genre credibility as a legitimate musical preference.
1945 : The Germans were defeated by the Soviet army in Warsaw, Poland. This capital of Poland was then freed from the German army.
1945 – The Nazis begin the evacuation of the Auschwitz concentration camp as Soviet forces close in.
1949 : The first Volkswagen Beetle ( The Peoples Car ) in the U.S. arrived from Germany, designed by Ferdinand Porsche at the request of Adolf Hitler.
1952 – Habib Bourguiba, Tunisian nationalist, is arrested by French authorities.
1961 Eisenhower gives his last speech as president of the United States. In his speech he expresses his hopes of the future, as well as his concerns. He warns against what he called the "military-industrial complex" and strongly urged people to seek peace. He also used the words such as "diplomacy," "compassion," and "restraint" in reference to future dealings with the Soviet Union.
1961 – Former Congolese Prime Minister Patrice Lumumba is murdered in circumstances suggesting the support and complicity of the governments of Belgium and the United States.
1969 – Black Panther Party members Bunchy Carter and John Huggins are killed during a meeting in Campbell Hall on the campus of UCLA.
1970 – John M. Burgess was installed as Bishop of the Protestant Episcopal diocese of Massachusetts
1977 – Shirley Creenard Steele was appointed as Iowa's first Black woman Assistant Attorney General
1977 – Convicted murderer Gary Gilmore is executed by a firing squad in Utah, ending a ten-year moratorium on capital punishment in the United States.
1981 – President of the Philippines Ferdinand Marcos lifts martial law eight years and five months after declaring it.
1982 – "Cold Sunday": in numerous cities in the United States temperatures fall to their lowest levels in over 100 years.
1983 – The tallest department store in the world, Hudson's flagship store in downtown Detroit, closes due to high cost of operating.
1987 – Nearly 20 years after Dr. Martin Luther King, Jr. was killed, marchers celebrating his birthday were attacked in Forsyth County, GA
1991 : Operation Desert Storm begins when aircraft from British, American, Kuwait, French and Saudi bomb military and strategic targets in Iraq, including an oil refinery and Baghdad airport.
1992 – During a visit to South Korea, Japanese Prime Minister Kiichi Miyazawa apologizes for forcing Korean women into sexual slavery during World War II.
1996 – The Czech Republic applies for membership of the European Union.
1998 – Lewinsky scandal: Matt Drudge breaks the story of the Bill Clinton-Monica Lewinsky affair on his website The Drudge Report.
2007 – The Doomsday Clock is set to five minutes to midnight in response to North Korea nuclear testing.
2009 : Following a Joint Cease fire between Israel and Hamas the war in Gaza ends which had started on December 27th 2008.
2010 : Iran has suspended pilgrimages to the Muslim holy places until the Saudi religious police end their 'appalling behaviour' towards Iranian Shi'ite pilgrims.
2010 – Rioting begins between Muslim and Christian groups in Jos, Nigeria, resulting in at least 200 deaths.
2011 :  Jean-Claude Duvalier, former president of Haiti, returned to the country after being exiled twenty-five years ago.
Born on this day in history:
1759 – Paul Cuffe, merchant, shipbuilder, and Black nationalist, was born in New Bedford, MA, on this date in 1759.  Cuffe helped American Blacks settle in Sierra Leone in a "return to Africa" attempt.
1820 – Anne Brontë, English author and poet (d. 1849)
1889 – Carl Murphy (January 17, 1889, Baltimore, Maryland – February 25, 1967) was an African-American Journalist, publisher, civil rights leader, and educator.
1899 – Al Capone, American gangster (d. 1947)
1922 – Robert De Niro, Sr., American painter (d. 1993)
1925 – Edgar Ray Killen, American Ku Klux Klan organizer
1927 –  Eartha Kitt was a famous actress and singer who made her mark on many films and broadway. She was known for being Catwoman in the 1960s Batman television series and was also known for the song "Santa Baby."
1931 – Lawrence Douglas Wilder, the first Black Governor in the 20th century, was born in Richmond, VA
1942 – Muhammad Ali, three-time World Heavyweight Boxing Champion, was born in Louisville, KY
1949 – Andy Kaufman was known for being a popular comedian and actor.
1953 – Sheila Hutchinson, rocker
1954 – Robert F. Kennedy, Jr., American lawyer, radio host, and environmentalist
1955 – Steve Earle, San Antonio Tx, country singer (Guitar Town)
1956 – Paul Young, rock vocalist/keyboardist (Every Time You Go Away)
1957 – Steve Harvey, American comedian, actor, and author
1958 – Jez Strode, rocker (Kajagoogoo)
1959 – Susanna Hoffs, actress/rocker (Bangles-Walk Like an Egyptian)
1962 – Ari Up, German-English singer (The Slits and New Age Steppers) (d. 2010)
1964 – Michelle Obama, American lawyer and activist, wife of Barack Obama, 46th First Lady of the United States
1966 – Rexton Gordon, Jamaican dj/rapper (Shabba Ranks-Extra Naked)
On this day in history, we lost:
1927 – Juliette Gordon Low, American founder of the Girl Scouts of the USA (b. 1860)
1972 – Betty Smith, American writer and singer (b. 1896)
1992 – Charlie Ventura, jazz sax (Bop for the people), dies at 75 of cancer
1994 – Noel Chiboust, trumpeter/sax, dies at 84
1996 – Robert Covington, drummer/singer, dies at 54
1996 – Mostafa Sid Ahmed, Sudanese singer (b. 1953)
1997 – Clyde Tombaugh, American astronomer (b. 1906)
2000 – Philip Jones, British trumpeter (b. 1928)
2002 – Camilo José Cela, Spanish author, Nobel Prize laureate (b. 1916) – Spanish novelist, short story writer and essayist associated with the Generation of '36 movement. He was awarded the 1989 Nobel Prize in Literature "for a rich and intensive prose, which with restrained compassion forms a challenging vision of man's vulnerability".
2012 – Johnny Otis, R&B musician and talent scout, known as the godfather of rhythm and blues, dies at 90.
2013 – Michael Triplett (April 20, 1964, St. Louis, Missouri – January 17, 2013, Madison, Alabama) was an American journalist and president of the National Lesbian and Gay Journalists Association from August 2012 until his death.
2013 – John Nkomo, Zimbabwean politician, Vice President of Zimbabwe (b. 1934)
2013 – Robert F. Chew, American actor (b. 1960)