Podcast: Play in new window | Download
Subscribe:
December 9, 2013 – Segment 1
Marc shares some of what happened on this day in history, including the establishment of New York City's first daily newspaper, the day the first African-American served as a governor of a U.S. state, and the day Kweisi Mfume was elected President and CEO of the NAACP.
Events
1793 – New York City's first daily newspaper, the American Minerva, is established by Noah Webster.
1835 – Texas Revolution: The Texian Army captures San Antonio, Texas.
1851 – The first YMCA in North America is established in Montreal, Quebec.
1856 – The Iranian city of Bushehr surrenders to occupying British forces.
1872 – In Louisiana, P. B. S. Pinchback becomes the first serving African-American governor of a U.S. state.
1897 – Activist Marguerite Durand founds the feminist daily newspaper, La Fronde, in Paris.
1905 – In France, the law separating church and state is passed.
1930 – The Negro National League disbanded in 1931 due to bickering among owners, weak financial backing, few stars for the Black press to write about, and the death of Rube Foster on this day.
1935 – Walter Liggett, American newspaper editor and muckraker, is killed in a gangland murder.
1941 – World War II: The Republic of China, Cuba, Guatemala, and the Philippine Commonwealth, declare war on Germany and Japan.
1946 – The "Subsequent Nuremberg Trials" begin with the "Doctors' Trial", prosecuting physicians and officers alleged to be involved in Nazi human experimentation and mass murder under the guise of euthanasia.
1950 – Cold War: Harry Gold is sentenced to 30 years in jail for helping Klaus Fuchs pass information about the Manhattan Project to the Soviet Union. His testimony is later instrumental in the prosecution of Julius and Ethel Rosenberg.
1953 – Red Scare: General Electric announces that all communist employees will be discharged from the company.
1958 – The John Birch Society is founded in the United States.
1961 – Tanzania proclaimed independent.
1968 – Douglas Engelbart gave what became known as "The Mother of All Demos", publicly debuting the computer mouse, hypertext, and the bit-mapped graphical user interface using the oN-Line System (NLS).
1969 – U.S. Secretary of State William P. Rogers proposes his plan for a ceasefire in the War of Attrition; Egypt and Jordan accept it over the objections of the PLO, which leads to civil war in Jordan in September 1970.
1981 –  Officer Faulkner was shot dead while conducting a traffic stop on Abu-Jamal's brother, William Cook. Abu-Jamal was injured by a shot from Faulkner and when further police arrived on the scene, he was arrested and charged with first degree murder.
1987 – Israeli-Palestinian conflict: The First Intifada begins in the Gaza Strip and West Bank.
1995 – Kweisi Mfume is unanimously elected President and CEO of the NAACP.
2008 – The Governor of Illinois, Rod Blagojevich, is arrested by federal officials for crimes including attempting to sell the U.S. Senate seat being vacated by President-elect Barack Obama's election to the Presidency.
Birthdays
1608 – John Milton, English poet (d. 1674)
1842 – Peter Kropotkin, Russian scientist and anarcho-communist philosopher (d. 1921)
1883 – Joseph Pilates, German physical culturist, developed Pilates (d. 1967)
1886 – Clarence Birdseye, American businessman, founded Birds Eye (d. 1956)
1900 – Albert Weisbord, American activist, founded the Communist League of Struggle (d. 1977)
1905 – Dalton Trumbo, American author and screenwriter (d. 1976)
1912 – Tip O'Neill, American politician, 55th Speaker of the United States House of Representatives (d. 1994)
1914 – Max Manus, Norwegian resistance fighter (d. 1996)
1916 – Kirk Douglas, American actor
1922 – Redd Foxx, American comedian and actor (d. 1991)
1929 – John Cassavetes, American actor, screenwriter, and director (d. 1989)
1932 – Donald Byrd, American trumpet player (d. 2013)
1933 – Morton Downey, Jr., American talk show host, singer-songwriter and actor (d. 2001)
1934 – Judi Dench, English actress
1934 – Junior Wells, American singer-songwriter and harmonica player (The Aces) (d. 1998)
1942 – Dick Butkus, American football player and actor
1953 – John Malkovich, American actor
Deaths
1930 – Rube Foster, American baseball player (b. 1879)
1935 – Walter Liggett, American journalist (b. 1886)
1998 – Archie Moore, American boxer (b. 1913)
2012 – Norman Joseph Woodland, American inventor, co-created the bar code (b. 1921)
Sources: The People History; Wikipedia List of Historical Anniversaries; This Day in Women's History; This Day in Jewish History; This Day in African History;History.com; History Orb; Yenoba; Phil Konstantin's North American Indian History; and This Day in Music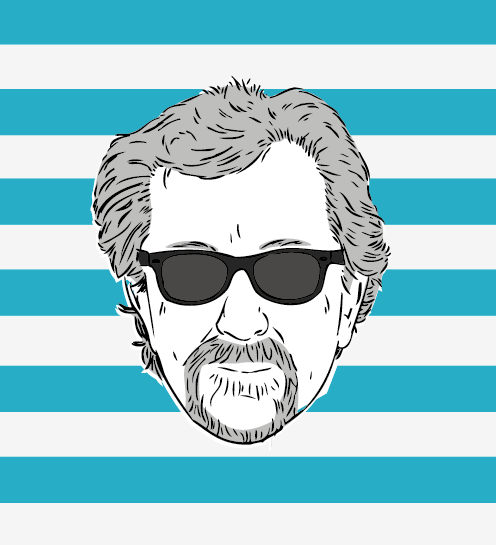 The Marc Steiner Show currently airs on The Real News Network. The show covers the topics that matter, engaging real voices, from Charm City to Cairo and beyond. Email us to share your comments with us.