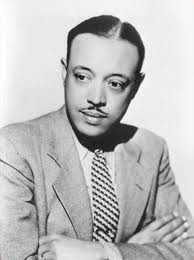 Podcast: Play in new window | Download
Subscribe: RSS
December 3, 2013 – Segment 1
Marc shares some of what happened on this day in history, including the International Day of the Basque Language, the day the first issue of the North Star, an antislavery paper, was published, and the anniversary of African-American classical composer William Grant Still's death.
Holidays
United Nations' International Day of Persons with Disabilities (International)
International Day of the Basque Language (Basque Country and Diaspora)
Events
1598: Zaldivar "discovers" ACOMA.
1818 – Illinois becomes the 21st U.S. state.
1837: Accompanied by CHEROKEE mediators, Mikanopy, and 30 other SEMINOLE leaders arrive at Fort Mellon, near St.Augustine, Florida, today, under a flag of truce, to discuss peace. The CHEROKEE mediators were there with the approval of the Secretary of War. General Thomas Jesup, much to the shame of the CHEROKEEs, takes the SEMINOLEs hostage. Jesup hopes to force the SEMINOLEs to surrender by holding their leaders as prisoners.
1847: Frederick Augustus Douglass and Martin Robinson Delany published the first issue of the North Star, an antislavery paper
1851: Myrtilla Miller opened the Colored Girls School in Washington, DC, on this date in 1851-primary education and domestic skills were taught. After the school was renamed, it merged with Wilson Teacher's College and is now the University of the District of Columbia (UDC).
1866: Textile strikers win 10-hour day, Fall River, Mass.
1867: The San Francisco Board of Supervisors passes an ordinance setting an 8-hour workday for all city employees
1901 – In a State of the Union message, U.S. President Theodore Roosevelt asks Congress to curb the power of trusts "within reasonable limits".
1910: IWW union Brotherhood of Timber Workers organized
1910: Freda du Faur climbed Mount Cook in New Zealand in a record 6 hours. She was the first woman to scale the peak, and she did it wearing a skirt.
1919: Canada's Quebec Bridge, spanning the St. Lawrence River, opens to traffic on this day after the deaths of 89 construction workers in the course of the job. A flawed design was blamed for a 1907 collapse that killed 75; another 13 died in 1916 when a hoisting device failed as the central span was being lifted
1921 : All over the United States members of the United Societies for Christian Endeavour were advocating a warless world. They circulated petitions to send to President Harding so he could influence members of the disarmament meeting that was being held in Washington.
1931: The Statute of Westminster is passed in Britain which gives British dominions legislative independence.
1943 : In Budapest more than 2,000 citizens in cafes and restaurants were arrested allegedly to "combat a wave of defeatism" a Turkish report said. Those captured were held on trumped up charges of spreading lies about what was happening in Africa and Russia. Some prisoners were released, but most went to concentration camps.
1944 : Following the liberation of Greece by British forces from German forces a civil war breaks out in Athens as communist guerillas battle democratic forces for control of a liberated Greece.
1946: General strike begins in Oakland, Calif., started by female department store clerks
1955: Britain and Egypt agree on independence for Sudan.
1956, Guy Mitchell was at No.1 on the US singles chart with his version of 'Singing The Blues', which spent nine weeks at the top of the charts.
1957 : Algerian Independence – France was struggling to hold Algeria and it was costing the French government $2,380,000 a day. The issue of Algerian independence was a contentious one and was debated constantly. Premier Maurice Bourges-Maunory's government fell because it was against Algeria's autonomy.
1963: Nelson Mandela's treason trial begins in South Africa.
1964 : Police arrested some 800 students at the University of California at Berkeley, one day after the students stormed the administration building and staged a massive sit-in.
1964: J. Raymond Jones became the first Black to chair a major Democratic group when he was elected leader of the New York Democratic organization
1966, Ray Charles was given a five year suspended prison sentence and a $10,000 fine after being convicted of possessing heroin and marijuana.
1967 : The express passenger train "20th Century Limited" ends over 60 years of service when it takes its last run from New York City to Chicago.
1967 : Surgeons at the Groote Shur Hospital in Cape Town, South Africa, led by Dr. Christiaan Barnard, perform the first human heart transplant.
1970: Jennifer Josephine Hosten, flight attendant and Grenada native, became the first Black woman to win the "Miss World Pageant"
1971 : Border battles between India and Pakistan erupt into full-scale war when jets from West Pakistan attack at least four Indian airports
1976: Some 5,000 union construction workers in Oahu, Hawaii, march to City Hall in protest of a proposed construction moratorium by the city council
1976, An attempt was made on Bob Marley's life when seven gunmen burst into his Kingston home injuring Marley his wife Rita and manager Don Taylor, the attack was believed to be politically motivated.
1984: At least four thousand people die, and as many as 20,000, in one of the largest industrial disasters on record. It happened in Bhopal, India, when poisonous methyl isocyante was released into the atmosphere at a Union Carbide India Limited pesticide plant. The results of investigations by Union Carbide and the government were never released to the public; one authoritative independent study laid blame at the feet of Union Carbide for its failures on training, staffing, safety and other issues
1988 : UK Health minister Edwina Currie declares during a television interview "Most of the egg production in this country, sadly, is now affected with salmonella," . This caused a major storm with many calling for her resignation.
1989 : The leaders of the two world superpowers, the US President George Bush and Soviet leader, Mikhail Gorbachev declare an end to the Cold War ( The Malta summit is regarded as the official end of the Cold War ).
1994, Boyz II Men knocked themselves off the No.1 position on the US singles chart when 'On Bended Knee' started a six week run at No.1. The group's 'I'll Make Love To You' had been at No.1 for a record breaking 14 weeks.
1996 : After three American soldiers sexually assaulted and kidnapped a young Okinawan girl in 1995, military changes were promised by the U.S. . One of the changes was to relocate the heliport from Futema on Okanawa to Camp Schwah.
1997 : 121 countries sign the treaty prohibiting manufacture and deployment of anti-personnel land mines in Ottawa, but the big three refuse to sign the treaty, The United States, People's Republic of China, and Russia.
1999 : NASA loses contact with Mars Polar Lander shortly before it's planned atmospheric entry, the failure of the mission was blamed on a software error.
2001: Arrests began today in Middleton, N.J., of teachers striking in violation of a no-strike law. Ultimately 228 educators were jailed for up to seven days before they were released following the Middleton Township Education Association's agreement to take the dispute to mediation
2002 : Thousands of personnel files released under a court order showed that the Archdiocese of Boston went to great lengths to hide priests accused of abuse, including clergy who allegedly snorted cocaine and had sex with girls aspiring to be nuns.
2006 : Iran made a show of strength by testing missiles some of which could reach Israel. The tests occurred after an American-led warship did military exercises in the Persian Gulf. Iran and the West continue to be in conflict over Iran's nuclear power program.
2007 : The National Intelligence Estimate (N.I.E.) has judged with a high degree of confidence that Iran halted its nuclear weapons program in 2003. It does, however, assess that Tehran is keeping the option to develop nuclear weapons open.
2008 : U.S. Congresswoman Ileana Ros-Lehtinen assumed that she was being hoaxed when a man who purported to be Barack Obama called her. She hung up on him. The man was the President-elect, and it took him two further calls before Ms Ros- Lehtinen was convinced that the call was genuine.
2009 – A suicide bombing in Mogadishu, Somalia, claims the lives of 25 people, including three ministers of the Transitional Federal Government.
2011 : President Thein Sein of Burma has signed a law that would allow peaceful demonstrations to take place in the country for the first time.
2011 : Republican hopeful for the US presidencey, Herman Cain, announced that he was suspending his campaign after facing increased pressure on himself and his family after allegations of sexual harassment and affairs marred his campaign.
Birthdays
1799: Margaret O'Neale Eaton (Peggy Eaton) born (center of 1828 scandal in Washington, D.C.)
1838 – Octavia Hill, English activist (d. 1912) an English social reformer, whose main concern was the welfare of the inhabitants of cities, especially London, in the second half of the nineteenth century. Born into a family with a strong commitment to alleviating poverty, she herself grew up in straitened circumstances owing to the financial failure of her father. With no formal schooling, she worked from the age of 14 for the welfare of working people.
1842: Ellen Swallow Richards born (chemist) the foremost female industrial and environmental chemist in the United States during the 19th century. Her pioneering work in sanitary engineering and experimental research in domestic science widened professional opportunities for women in the sciences and laid a foundation for the new science of home economics.
1842: Phoebe Apperson Hurst born (philanthropist: kindergartens; founder, National Congress of Mothers) an American philanthropist, feminist and suffragist. She was the mother of William Randolph Hearst.
1857 – Joseph Conrad, Polish-English author (d. 1924)
1907 – Connee Boswell, New Orleans La, singer (Pete Kelly's Blue)
1911 – Dana Suesse, songwriter (You Ought to be in Pictures)
1940, Born on this day, John Cale, Velvet Underground, (1968 'White Light, White Heat', 1967 Velvet Underground And Nico 'peeled banana' album).
1949 – Mickey Thomas, rock vocalist (Jefferson Airplane, Starship)
1963 – Joe Lally, American musician (Fugazi)
1963 – Terri Schiavo, American right to die patient (d. 2005)
1965: Katarina Witt born (figure skater; first woman skater to win an Emmy award)
1968, Born on this day, Montell Jordan, singer, (1995 US No.1 & UK No.11 single 'This Is How We Do It').
1978 – Trina, American rapper
Deaths
1919 – Pierre-Auguste Renoir, French painter (b. 1841) a French artist who was a leading painter in the development of the Impressionist style. As a celebrator of beauty, and especially feminine sensuality, it has been said that "Renoir is the final representative of a tradition which runs directly from Rubens to Watteau."
1978 – William Grant Still (May 11, 1895 – December 3, 1978) was an African-American classical composer who wrote more than 150 compositions. He was the first African-American to conduct a major American symphony orchestra, the first to have a symphony (his first symphony) performed by a leading orchestra, the first to have an opera performed by a major opera company, and the first to have an opera performed on national television. He is often referred to as "the Dean" of African-American composers. Grandfather of Celeste Headlee, classically trailed soprano and radio journalist
2000 – Gwendolyn Brooks, American poet (b. 1917) She won the Pulitzer Prize for Poetry in 1950 and was appointed Poet Laureate of Illinois in 1968 and Poet Laureate Consultant in Poetry to the Library of Congress in 1985
2008, Composer, keyboardist and arranger Derek Wadsworth died in Oxfordshire, England. As a musician he worked with Georgie Fame, Alan Price, George Harrison, Mike Oldfield, Diana Ross, Tom Jones, Dionne Warwick, Simply Red. Arranger for David Essex, Dusty Springfield, Nina Simone, Judy Garland, Kate Bush, Cat Stevens, Rod Stewart, The Small Faces, The Rolling Stones and Manfred Mann.
 Sources: The People History; Wikipedia List of Historical Anniversaries; This Day in Women's History; This Day in Jewish History; This Day in African History;History.com; History Orb; Yenoba; Phil Konstantin's North American Indian History; and This Day in Music