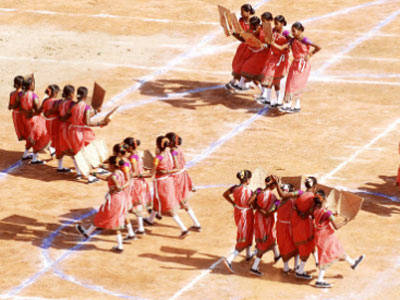 Podcast: Play in new window | Download
Subscribe: RSS
December 19, 2013 – Segment 1
Marc shares some of what happened on this day in history, including Goa's Liberation Day, the day the auto industry was given a bailout in 1979 and 2008, and they day a 47-day strike at Greyhound Bus Lines ended with members of the Amalgamated Transit Union accepting a new contract containing deep cuts in wages and benefits.
Holidays
Liberation day (Goa) – Goa is a small state on the western coast of India. Though the smallest Indian state, Goa has played an influential role in Indian history. Goa was one of the major trade centres in India, thus it had always been attracting the influential dynasties, seafarers, merchants, traders, monks and missionaries since its earliest known history. When India became independent in 1947, Goa remained under Portuguese control. The Indian government of Jawaharlal Nehru insisted that Goa, along with a few other minor Portuguese holdings, be turned over to India.
Opalia (Roman Empire) – The Opiconsivia (or Opeconsiva or Opalia) was an ancient Roman religious festival held August 25 in honor of Ops ("Plenty"), also known as Opis, a goddess of agricultural resources and wealth. The festival marked the end of harvest, with a mirror festival on December 19 concerned with the storage of the grain.
Events
211 – Publius Septimius Geta, co-emperor of Rome, is lured to come without his bodyguards to meet his brother Marcus Aurelius Antoninus (Caracalla), to discuss a possible reconciliation. When he arrives the Praetorian Guard murders him and he dies in the arms of his mother Julia Domna.
1606 – The Susan Constant, the Godspeed, and the Discovery depart England carrying settlers who found, at Jamestown, Virginia, the first of the thirteen colonies that became the United States.
1675: NARRAGANSETTs under Chief Canonchet battle with Plymouth Governor Josiah Winslow with 970 men from Massachusetts, Connecticut, and Plymouth. Statistics of the fight are: colonists lose 70-80 men, 150 wounded, Indians lose 600 dead, half of them warriors.
1776 – Thomas Paine publishes one of a series of pamphlets in The Pennsylvania Journal entitled "The American Crisis".
1813: Today, a combined force of Indians warriors and British soldiers will attack, and capture Fort Niagara, in New York. The American defenders will sustain 60 fatalities and 350 will be captured. Later, the victorious Indians would also capture nearby Lewiston.
1828 – Nullification Crisis: Vice President of the United States John C. Calhoun pens the South Carolina Exposition and Protest, protesting the Tariff of 1828.
1905 : In Shanghai riots, looting, and a partly burned police station were the result of Chinese hatred of Americans and other foreigners. The atmosphere was similar to that which preceded the Boxer rebellion in 1900.
1907 – An explosion in the Darr Mine in Westmoreland Co., Pa., kills 239 coal miners. Seventy-one of the dead share a common grave in Olive Branch Cemetery. December 1907 was the worst month in U.S. coal mining history, with more than 3,000 dead
1921 : Thirty thousand protesters crowded together to denounce the Fordney tax. The demonstrators warned against "ruinous tariffs" on sugar and tobacco and that the United States would destroy all its work in Cuba.
1927 – Three Indian revolutionaries, Ram Prasad Bismil, Roshan Singh and Ashfaqulla Khan were executed by the British Empire.
1930 – James Weldon Johnson, co-composer of the "Negro National Anthem," resigned as the Executive Secretary of the NAACP due to poor health on this date in 1930. This Spingarn Medalist also was a writer, a diplomat, and was the first Field Secretary of the NAACP.
1938 : Approval of France's stern stand against Italian colonialism was shown by sheiks and Arab chiefs who were protesting in eastern Tunisia. They shouted "Long Live France!" and "Tripoli for us!"
1942 : World War veteran and daredevil, Eddie Rickenbacker, was pulled out the Pacific Ocean after being lost at sea for 22 days. He and six other men would have starved to death, if they had not caught and eaten a sea gull. Rickenbacker was on a special mission in the South Pacific when he went missing.
1946 – Start of the First Indochina War.
1957 : A meeting of NATO in France declared "the aim of the Soviet bloc is to weaken and disrupt the Free World." However, shortly after Moscow radio blared that the West was trying "to mislead the public and camouflage the real nature of the talks." The Soviet Union blamed the U.S. and the West for sabotaging peace.
1957, Elvis Presley had his draft notice served on him for the US Army. He went on to join the 32nd Tank Battalion third Armor Corps based in Germany.
1961 – India annexes Daman and Diu, part of Portuguese India.
1964 : The old Panama Canal was to be replaced by a new Atlantic-Pacific canal in 10-15 years according to U.S. President Johnson. A new deal with Panama was to be struck and interested countries invited to participate.
1964, The Supremes scored their third US No.1 single of the year when 'Come See About Me', went to the top of the charts. It made No.27 on the UK chart.
1969 – Ugandan premier Apollo Milton Obote is shot in the head by a gunman.
1970, Elton John's first US hit, 'Your Song' entered the Billboard Hot 100, where it went on to reach number eight. The Hollies had been offered the song and Three Dog Night had already recorded a version which was included on their 'It Ain't Easy' album.
1972 : General Idi Amin gives British workers an ultimatum to accept reduced pay or be expelled from Uganda in 12 days. This follows his taking control of British firms and interests in the country.
1975 – John Paul Stevens is appointed a justice of the Supreme Court of the United States.
1979 : Chrysler receives a $1.5 billion government loan to help put the company back on its feet.
1982 – South Africa's only nuclear power plant, Koeberg, is bombed by the MK (Umkhonto we Sizwe, The Spear of the Nation) causing extensive damage.
1983 : Costa Rica – A Roman Catholic Bishop, Jose Ignacio Trejos Picado, warned that land controlled by only a few people was dangerous and could lead to revolt. He commented, "The recent invasions of land in several parts of the country by groups of peasants are evidence that there is poor land distribution." Costa Rica had the highest standard of living in South America and the longest tradition of democracy. It did not have an army.
1983 – A 47-day strike at Greyhound Bus Lines ends with members of the Amalgamated Transit Union accepting a new contract containing deep cuts in wages and benefits. Striker Ray Phillips died during the strike, run over on a picket line by a scab Greyhound trainee
1984 – Twenty-six men and one woman are killed in the Wilberg Coal Mine Disaster near Orangeville, Utah. The disaster has been termed the worst coal mine fire in the state's history. Federal mine safety officials issued 34 safety citations after the disaster but had inspected the mine only days before and declared it safe
1984 : Hong Kong is to be returned to Communist China in 1997 after an historic agreement was signed in Peking between the British and Chinese Governments. The British colony of Hong Kong has been under British Rule for 155 years. China has agreed to a principle of "one country, two systems" which will allow Hong Kong to have a capitalist economy and enjoy existing rights and freedoms.
1993 : Yugoslavia – The socialist party looked like it was headed for a victory in the parliamentary election. However, it was expected to loose some seats due to the inflation, unemployment, war debts, and political turmoil in the country.
1995 – The United States Government restores federal recognition to the Nottawaseppi Huron Band of Potawatomi Indian tribe.
1998 : President Bill Clinton is impeached by the House of Representatives for perjury and obstruction of justice.
2000 – The Leninist Guerrilla Units wing of the Communist Labour Party of Turkey/Leninist attack a Nationalist Movement Party office in Istanbul, Turkey, killing one person and injuring three.
2000 : The U.N. Security Council voted to impose broad sanctions on Afghanistan's Taliban rulers unless they closed terrorist training camps and surrendered U.S. embassy bombing suspect Osama bin Laden.
2001 – Argentine economic crisis: December 2001 riots – Riots erupt in Buenos Aires, Argentina.
2003 : Following political pressure and sanctions imposed by the United Nations Libya has announced an undertaking to destroy its arsenal of chemical weapons.
2006 : The final pages of an F.B.I. surveillance report on John Lennon have finally been released. The documents show details about Lennon's ties to left-wing and anti-war groups in London in the early 1970's. Historian Jon Wiener told the L.A. Times that they showed Lennon rebuffed the U.K. leftists who asked him to fund a bookshop. Weiner has been working for twenty-five years to obtain the papers with the F.B.I. claiming they would compromise another country's security services.
2007 : A rare copy of the Magna Carta is sold for $21.3 million in an auction at Sotheby's in New York. The copy, dating from 1297, is one of the only seventeen that are still in existence, and bought by U.S. businessman David Rubenstein.
2008 : An emergency bailout of General Motors and Chrysler has been announced by President Bush which gives the companies a few months to get their businesses in order. Barack Obama will be handed the political task of ruling on their future. The bailout will be putting $13.4 billion into the companies by mid-January from the fund that Congress has authorized to rescue the financial industry. The two companies have until March 31st to produce a plan for long-term profitability, including concessions from unions, creditors, suppliers and dealers.
2011 : Swedish carmaker Saab filed for bankruptcy after the company failed to secure funds from Chinese investors. General Motors, a part owner of Saab, halted plans for Chinese companies to take over the manufacturer over concerns that the Chinese car manufacturers were going to gain access to technology licenses.
2012 – Park Geun-hye becomes the first female elected President of South Korea
Births
1820 – Mary Livermore, born Mary Ashton Rice, (December 19, 1820 – May 23, 1905) was an American journalist and advocate of women's rights.
1875 – Carter Godwin Woodson, the "Father of Black History," was born in New Canton, VA, on this date in 1875. Woodson started what is now known as "Black History Month" and founded the Association for the Study of Negro Life and History.
1892 – GERALD NYE (1892-1971) Senator who led the eponymous special committee investigating bankers' involvement in WW I, which turned public opinion toward isolationism.
1918 – Professor Longhair, American singer-songwriter and pianist (d. 1980)
1920 – Little Jimmy Dickens, American singer-songwriter and guitarist
1923 – Robert V. Bruce, American historian and author (d. 2008)
1926 – JEANE KIRKPATRICK – The first female to hold the position of American Ambassador to the United Nations who was a fervent supporter of Reagan's anticommunism.
1933 – Actress Cicely Tyson was born in New York City on this date in 1933. Tyson has starred in such films as Roots, Sounder, and A Woman Called Moses. She won two "Emmy Awards" for her performance in The Autobiography of Miss Jane Pittman.
1940, Born on this day, Phil Ochs, US folk singer songwriter. Wrote 'There But A Fortune', hit for Joan Baez. Hung himself on 9th April 1976 suffering from chronic depression.
1941 – Maurice White, American singer-songwriter and producer (Earth, Wind & Fire)
1944, Born on this day, Alvin Lee, guitar vocals, Ten Years After, (1970 UK No.10 single 'Love Like A Man'). Lee died on 6 March 2013. According to his website, he died from "unforeseen complications following a routine surgical procedure", he was 68.
1949, Born on this day, John McEuen, Nitty Gritty Dirt Band, (1971 US No.9 single 'Mr Bojangles').
1958, Born on this day, Chris Hamill, (Limahl), vocals, Kajagoogoo, (1983 UK No.1 single 'Too Shy').
1962 – Gary Fleder, American director, screenwriter, and producer
1966 – Chuckii Booker, American singer-songwriter and producer
1967 – Criss Angel, American magician
1985 – Dan Logan, English bass player (The Kooks, Cat the Dog, and The Ordinary Boys)
Deaths
1111 – Al-Ghazali, Islamic philosopher (b. 1058)
1848 – Emily Brontë, English author (b. 1818)
1878 – Bayard Taylor, American author and poet (b. 1825)
1993 – Michael Clarke, American drummer (The Byrds, The Flying Burrito Brothers, and Firefall) (b. 1946)
2006 : Joseph Barbera, one half of the people behind cartoon classics like The Flintstones, Yogi Bear, Scooby-Doo and Huckleberry Hound has died, aged 95. He died at home with his wife, Sheila, by his side. Barbera had founded Hanna-Barbera with William Hanna in the 1950's , and the pair had worked on the Tom and Jerry cartoons at MGM studios before.
2008 – Carol Chomsky, American linguist and educator (b. 1930)
2009 – Hussein-Ali Montazeri, Iranian theologian, scholar, and activist (b. 1922) He was one of the leaders of the Iranian Revolution in 1979.
2010 – Trudy Pitts, American pianist and singer (b. 1932)
Sources: The People History; Wikipedia List of Historical Anniversaries; This Day in Women's History; This Day in Jewish History; This Day in African History;History.com; History Orb; Yenoba; Phil Konstantin's North American Indian History; and This Day in Music