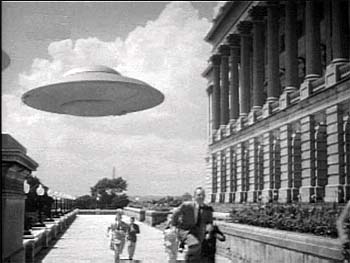 Podcast: Play in new window | Download
Subscribe: RSS
December 17, 2013 – Segment 1
Marc shares some of what happened in this day in history, including the International Day to End Violence Against Sex Workers; the day Simón Bolívar, Venezuelan military leader and politician, died; and the day the U.S. Air Force closed its Project "Blue Book" which was started in 1952 to determine if UFOs were a threat to national security.
Holidays
International Day to End Violence Against Sex Workers (United States)
National Day (Bhutan)
Saturnalia, in honor of Saturn (Roman festivals)
Wright Brothers Day, a United States federal observance by Presidential Proclamation
Events
497 BC – The first Saturnalia festival was celebrated in ancient Rome.
1754: According to some reports a land cession agreement is reached today by representatives of the British and the "SIX NATIONS."
1777, the French foreign minister, Charles Gravier, count of Vergennes, officially acknowledges the United States as an independent nation.
1790 – Discovery of the Aztec calendar stone.
1819 – Simón Bolívar declares the independence of Gran Colombia in Angostura (now Ciudad Bolívar in Venezuela).
1843, Charles Dickens' classic story "A Christmas Carol" is published.
1862, Union General Ulysses S. Grant lashes out at at Jewish cotton speculators, who he believed were the driving force behind the black market for cotton, and issues an order expelling all Jewish people from his military district, which encompassed parts of Tennessee, Mississippi and Kentucky.
1890: Sitting Bull and the police killed during his arrest are buried with honor. Today, members of the HUNKPAPA SIOUX arrive at Big Foot's camp of MINNECONJOU SIOUX seeking refuge. However, today will also see the issuing of an arrest warrant for Big Foot, himself, for his part as a "trouble maker" in the ghost dance religion.
1903 – Near Kitty Hawk, North Carolina, Orville and Wilbur Wright make the first successful flight in history of a self-propelled, heavier-than-air aircraft. Orville piloted the gasoline-powered, propeller-driven biplane, which stayed aloft for 12 seconds and covered 120 feet on its inaugural flight.
1911 : Eastern Oklahoma was under federal orders to enforce prohibition in the Indian area and the Osaga reservation. Shipments of liquor to Indians were forbidden and liquor control was put under the jurisdiction of the federal government.
1924 : Boer leader, Premier Hertzog of South Africa, was courting German businessmen to build a steel factory in Pretoria. He deliberately snubbed the British efforts to establish factories and intended to practice his policy of putting the British Empire second to South Africa.
1931 : Chaing Kai-Shek resigned suddenly propelling the Chinese government into a crisis. A student rebellion had forced his resignation and representatives from the Canton government were arriving to shore up the failing government.
1941 : Rear Admiral Husband E. Kimmel is relieved of his command of the U.S. Pacific Fleet as part of a shake up in the wake of the Pearl Harbor disaster, His superiors believed that Kimmel was accountable, to a certain degree, for the devastation of the U.S. Pacific Fleet by the Japanese attack.
1944 – U.S. approves end to internment of Japanese Americans – During World War II, U.S. Major General Henry C. Pratt issues Public Proclamation No. 21, declaring that, effective January 2, 1945, Japanese American "evacuees" from the West Coast could return to their homes.
1957 : Senator Mike Mansfield undertook a study tour in Mexico and brought back warnings that the Soviet Union was aggressively trying to infiltrate Mexico with a disproportionate number of representatives and communist propaganda. Mansfield cautioned that Mexico, Uruguay, and Argentina still maintained diplomatic contact with the U.S.S.R.
1960 – Emperor Haile Selassie returns to Ethiopia after being ousted by his son.
1963, James Carroll at WWDC in Washington, DC, became the first disc jockey to broadcast a Beatles record on American radio. Carroll played 'I Want To Hold Your Hand', which he had obtained from his stewardess girlfriend, who brought the single back from the UK. Due to listener demand, the song was played daily, every hour. Since it hadn't been released yet in the States, Capitol Records initially considered court action, but instead released the single earlier than planned.
1968 : England – An 11-year-old girl ( Mary Bell ) is sentenced to life in detention after being found guilty at Newcastle Assizes of the manslaughter of two small boys aged 3 and 4.
1969 : The U.S. Air Force closed its Project "Blue Book" which was started in 1952 to determine if Unidentified flying objects (UFOs) were a threat to national security, and to scientifically analyze UFO related data, concluding there was no evidence of extraterrestrial spaceships behind 12,618 UFO sightings it had collected.
1975 – A federal jury in Sacramento, California, sentences Lynette Alice Fromme, also known as "Squeaky" Fromme, to life in prison for her attempted assassination of President Gerald R. Ford.
1979, Hollywood stuntman Stan Barrett blasts across a dry lakebed at California's Edwards Air Force Base in a rocket- and missile-powered car, becoming the first man to travel faster than the speed of sound on land.
1987 : The Simpsons featuring the Simpson Family including Homer, Marge, Bart, Lisa, and Maggie debuts on Fox as a half-hour prime time show.
1990 – Jean-Bertrand Aristide, a radical Roman Catholic priest and opponent of the dictatorship of Jean-Claude Duvalier, is elected president of Haiti in a landslide victory. It was the first free election in Haiti's history. However, less than one year later, in September 1991, Aristide was deposed in a bloody military coup. He escaped to exile, and a three-man junta took power.
1991 – After a long meeting between Soviet President Mikhail Gorbachev and President of the Russian Federation Boris Yeltsin, a spokesman for the latter announces that the Soviet Union will officially cease to exist on or before New Year's Eve. Yeltsin declared that, "There will be no more red flag." It was a rather anti-climactic culmination of events leading toward the dismantling of the Soviet Union.
1991 – A federal court puts its stamp on hip-hop – Unlicensed sampling was common and standard in the hip-hop industry up until the decision rendered on this day in 1991. In the wake of Grand Upright Music, Ltd. v. Warner Bros., hip-hop artists or others wishing to use samples of copyrighted recordings in their own works had to begin securing permission before the fact, often paying a great deal of money for the right to do so.
1992 : President George H.W. Bush, Canadian Prime Minister Brian Mulroney and Mexican President Carlos Salinas de Gortari signed the North American Free Trade Agreement in separate ceremonies
1993 – American troops are pulled out of Somalia following a series of gun battles with Somali troops under the command of General Mohammed Farah Aidid.
1993 – Jesse Brown, Director of Disabled Veterans of America, was named Secretary of Veteran's Affairs by President Bill Clinton
1996 – Int'l Union of Aluminum, Brick & Glass Workers merges with United Steelworkers of America
1996 : A sharp increase in drug trafficking led the U.S. to push Caribbean countries into allowing U.S. vessels to pursue criminals into Caribbean waters. However, an emergency meeting of Caribbean government officials protested loudly that the U.S. was coercing them into fighting the drug traffickers and were going to confront President Clinton.
1996 – In Lima, Peru, 14 members of the Tupac Amaru leftist rebel movement, disguised as waiters and caterers, slip into the home of Japanese Ambassador Morihisa Aoki, where a reception honoring the birthday of the Japanese emperor was being held. The armed terrorists took 490 people hostage. Police promptly surrounded the compound, and the rebels agreed to release 170 women and elderly guests but declared they would kill the remaining 320 if their demands were not met. A few days after the hostage crisis at the Japanese ambassador's home began, the rebels released all but 72 hostages and demanded the release of 400 MRTA members imprisoned in Peru. President Fujimori, who was known for taking a hard-line stance against leftist guerrillas in Peru, did not give in to the key points of the rebels' demands and on April 22, 1997, ordered an assault on the complex by a 140-man special forces team.
2005 : President George W. Bush acknowledged he'd personally authorized a secret eavesdropping program in the U.S. following Sept. 11, calling it "crucial to our national security.", referred to by the Bush administration as the "terrorist surveillance program", and is authorized by executive order to monitor, without warrants, phone calls and other communication involving any party believed by the NSA ( National Security Agency ) to be a threat to the security of the United States.
2010 – Mohamed Bouazizi sets himself on fire. This act became the catalyst for the Tunisian revolution and the wider Arab Spring.
Birthdays
1760 – Deborah Sampson Gannett (December 17, 1760 – April 29, 1827[1][2]), better known as Deborah Sampson, was an American woman who disguised as a man in order to serve in the Continental Army during the American Revolutionary War. She is part of a small number of women with a documented record of military combat experience in that war.[3] She served 17 months in the army, as "Robert Shurtlieff" of Uxbridge, Massachusetts, was wounded in 1782 and honorably discharged at West Point, New York in 1783.
1807 – John Greenleaf Whittier, American poet and activist (d. 1892)
1853 – Harriet Taylor Upton (1853-1945) was an American political activist and author. Upton is best remembered as a leading Ohio state and national figure in the struggle for women's right to vote and as the first woman to become a vice chairman of the Republican National Committee.
1873 – Ford Madox Ford, a writer, editor, and member of the so-called Lost Generation who served on the Western Front during the Great War, is born Ford Hermann Hueffer on this day in 1873.
1889 – Rosemary "Silver Dollar" Tabor, the second daughter of Horace and Elizabeth "Baby Doe" Tabor, is born. The Tabors were one of Colorado's wealthiest families of the time.
1913 – Burt Baskin, American businessman, co-founded Baskin-Robbins (d. 1967)
1929 – William Safire, American journalist, author and speechwriter (d. 2009)
1935 – Cal Ripken, Sr., American baseball coach and manager (d. 1999)
1936 – Pope Francis
1936, Born on this day, Tommy Steele, singer, actor, (1957 UK No.1 single 'Singing The Blues', plus over 20 other UK Top 40 singles).
1937, Born on this day, Art Neville, vocals, piano, The Neville Brothers, (1989 UK No.47 single 'With God On Our Side')
1939 – James Booker, New Orleans, R & B musician (Gonzo)
1939 – Eddie Kendrick, musician, was born in Birmingham, AL, on this date in 1939.  Kendrick founded the Motown group, the "Temptations," in 1961.
1942, Born on this day, Paul Butterfield, blues singer, harmonica player, (1965 album 'Paul Butterfield Blues Band'). Appeared at The Bands, 'Last Waltz'. Died on 4th May 1987.
1945 – Chris Matthews, American journalist
1949 – Paul Rodgers, Engl, rocker (Bad Company-Feel Like Makin Love, Firm)
1950 – Carlton Barrett, Jamaicans reggae drummer (Bob Marley & Wailers)
1987 – Chelsea Manning, American soldier and convict
Deaths
1830 – Simón Bolívar, Venezuelan military leader and politician, 2nd President of Venezuela (b. 1783)
1975 – Noble Sissle, a pioneer jazz figure, died in Tampa, FL, on this date in 1975.  Sissle and Eubie Blake wrote Shuffle Along, a pioneer musical featuring Josephine Baker, Florence Mills, Caterina Jarboro, William Grant Still, and Hal Johnson.
1978 – Don Ellis, American jazz band leader (b. 1934)
1982, American Delta blues musician and songwriter Big Joe Williams died in Macon, Mississippi aged 79. Wrote 'Baby Please Don't Go', a 1965 UK Top 10 for Them, (featuring Van Morrison).
1999, American jazz-funk, soul-jazz saxophonist Grover Washington Jr died of a heart attack aged 56. He collapsed in the green room after taping four songs for The Early Show, at CBS Studios in New York City, He released over 20 solo albums and featured on the 1981 Bill Withers hit 'Just The Two of Us.'
2011: Kim Jong Il, Leader of North Korea, Dies
2012 : The most senior US Senator, Daniel Inouye of Hawaii, died at the age of eighty-eight. Inouye had been a US Senator since 1963, and had been a member of Congress since 1959 when Hawaii joined the union. Inouye had been the first Japanese-American member of Congress.
2012 – Jesse Hill, Jr., American businessman and civil rights leader (b. 1926)
Sources: The People History; Wikipedia List of Historical Anniversaries; This Day in Women's History; This Day in Jewish History; This Day in African History;History.com; History Orb; Yenoba; Phil Konstantin's North American Indian History; and This Day in Music