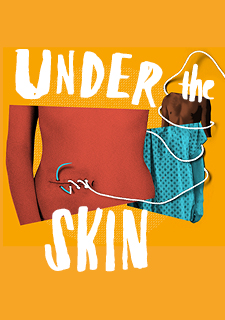 Podcast: Play in new window | Download
Subscribe: RSS
February 12, 2016 – Segment 2
We play a fascinating panel discussion hosted by Marc that took place last Saturday (February 6, 2015) at Everyman Theatre's World of the Play: Boundaries of the Body, Limits of Love. The discussion was based on the themes of Everyman's current production, Under The Skin, which explores the complex family issues that arise when one member needs a new kidney to survive. Our conversation covered the facts, misconceptions, cultural dynamic and psychology of giving away a piece of yourself.
With: Dr. Rolf Barth, M.D., Associate Professor of Surgery at the University of Maryland School of Medicine and the Director of Liver Transplantation at UM Medical Center; Jay A. Herzog, Everyman Theatre's Resident Lighting Designer and a living liver recipient celebrating his one-year anniversary of the transplant during the run of this production; Litsa Williams MA, LGSW, Director of Community Services for the Living Legacy Foundation of Maryland, the non-profit organization that facilitates organ and tissue donation for most of Maryland, where she oversees the family services department; and Jo Funk, MSW, LCSW-C, University of Maryland Medical Center Social Worker and Independent Living Donor Advocate.
Under the Skin will be playing at the Everyman Theater until February 21, 2016. Tickets and more information available on their webpage located here.