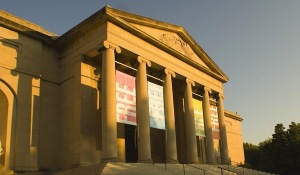 Podcast will be posted soon.
November 20, 2014 – Segment 2
We take a tour through the Baltimore Museum of Art's recently reopened American Wing with David Park Curry, Senior Curator and Department Head of Decorative Arts and American Painting and Sculpture for the Museum. The free and festive American Wing Opening Celebration – a day of fun activities for all ages – will be held Sunday, November 23, from 10am-5pm.