Podcast: Play in new window | Download
Subscribe: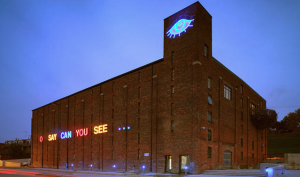 October 13, 2014 – Segment 2
It's WEAA's Fall Membership Drive! Call us this week during the show between 10:00 AM and noon eastern time at 410-319-8888 to make a pledge.
We listen back to some of our best arts programming from 2014. First, it's our visit to the American Visionary Arts Museum's last exhibit, "Human, Soul & Machine: The Coming Singularity," with Rebecca Hoffberger, Founder and Director of AVAM.