Podcast: Play in new window | Download
Subscribe: RSS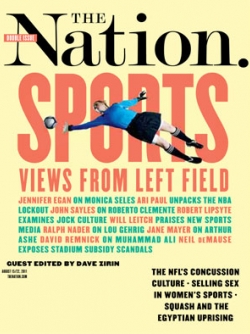 Dave Zirin and Mike Tillery join us to take a look at the most recent issue of The Nation, which focuses on the intersection of sports and politics.  
Dave Zirin
is the host of 
The Edge of Sports
show on XM-Sirius radio.  His most recent book is 
Bad Sports: How Owners are Ruining the Games We Love
.
Mike Tillery
is the writer/founder of the sports blog
The Starting Five
.