Podcast: Play in new window | Download
Subscribe:
August 5, 2014 – Segment 1
Marc talks about what happened on this day in history, including the day 1,500 Iroquois attack the village of Lachine in New France, the day Nelson Mandela was jailed, and the day Marilyn Monroe died.
EVENTS
1305 – William Wallace, who led the Scottish resistance against England, is captured by the English near Glasgow and transported to London where he is put on trial and executed.
1583 – Sir Humphrey Gilbert establishes the first English colony in North America, at what is now St. John's, Newfoundland and Labrador.
1620 – The Mayflower departs from Southampton, England on its first attempt to reach North America.
1689 – 1,500 Iroquois attack the village of Lachine in New France.
1861 – American Civil War: In order to help pay for the war effort, the United States government levies the first income tax as part of the Revenue Act of 1861 (3% of all incomes over US $800; rescinded in 1872).
1861 – The United States Army abolishes flogging.
1862 – American Civil War: Battle of Baton Rouge – along the Mississippi River near Baton Rouge, Louisiana, Confederate troops attempt to take the city, but are driven back by fire from Union gunboats.
1864 – President Andrew Johnson moved to reverse policy of distributing abandoned land to freedmen.
1882 – The Standard Oil of New Jersey is established.
1892 – Harriet Tubman receives a pension from Congress for her work as a nurse, spy, and scout during the Civil War.
1914 – In Cleveland, Ohio, the first electric traffic light is installed.
1926 – Harry Houdini performs his greatest feat, spending 91 minutes underwater in a sealed tank before escaping.
1931 – Using clubs, police rout 1,500 jobless men who had stormed the plant of the Fruit Growers Express Co. in Indiana Harbor, Ind., demanding jobs
1938 – James Cone, theologian, born
1940 – World War II: The Soviet Union formally annexes Latvia.
1944 – World War II: Polish insurgents liberate a German labor camp in Warsaw, freeing 348 Jewish prisoners.
1957 – American Bandstand, a show dedicated to the teenage "baby-boomers" by playing the songs and showing popular dances of the time, debuts on the ABC television network.
1962 – Apartheid in South Africa: Nelson Mandela is jailed. He would not be released until 1990.
1966 – Martin Luther King Jr., Chicago march
1974 – Vietnam War: The U.S. Congress places a $1 billion limit on military aid to South Vietnam.
1979 – In Afghanistan, Maoists undertake an attempted military uprising.
1989 – General elections are held in Nicaragua with the Sandinista National Liberation Front winning a majority.
1993 – The Family and Medical Leave Act (FMLA) took effect today. The first law signed by President Clinton, it allows many workers time off each year due to serious health conditions or to care for a family member
2010 – 2010 Copiapó mining accident occurs, trapping 33 Chilean miners approximately 2,300 ft (700 m) below the ground.
2012 – The Oak Creek shooting took place at a Sikh temple in Oak Creek, Wisconsin, killing six people; the perpetrator was shot dead by police.
BIRTHS
1811 – Ambroise Thomas, French composer (d. 1896)
1850 – Guy de Maupassant, French author and poet (d. 1893)
1862 – Joseph Merrick, "Elephant Man," an English man with severe deformities (d. 1890)
1930 – Neil Armstrong, American pilot, engineer, and astronaut (d. 2012)
1934 – Wendell Berry, American author, poet, and farmer
1940 – Rick Huxley, English bass player (The Dave Clark Five) (d. 2013)
1947 – Rick Derringer, American singer-songwriter, guitarist, and producer (The McCoys)
1959 – Pat Smear, American guitarist (Nirvana, Foo Fighters, Germs, and Adolescents)
1961 – Tim Wilson, American singer-songwriter and guitarist (d. 2014)
1962 – Birthday of basketball great, Patrick Ewing.
1964 – Adam Yauch, American rapper and director (Beastie Boys) (d. 2012)
1965 – Jeff Coffin, American saxophonist and composer (Dave Matthews Band and Béla Fleck and the Flecktones)
1966 – Jennifer Finch, American singer, bass player, and photographer (L7 and The Shocker)
1968 – Funkmaster Flex, American rapper, producer, and radio host
1968 – Marine Le Pen, French lawyer and politician
DEATHS
1895 – Friedrich Engels, German-English philosopher and author (b. 1820)
1962 – Marilyn Monroe, American model, actress, and singer (b. 1926)
1963 – Salvador Bacarisse, Spanish composer (b. 1898)
1994 – Menachem Avidom, Israeli composer (b. 1908)
2012 – Sister Boom Boom, American drag queen performer (b. 1955)
Sources: The People History; This Day in Labor History; Wikipedia List of Historical Anniversaries; This Day in Women's History; This Day in African History;History.com; History Orb; Yenoba; Selected Black Facts; Phil Konstantin's North American Indian History; and This Day in Music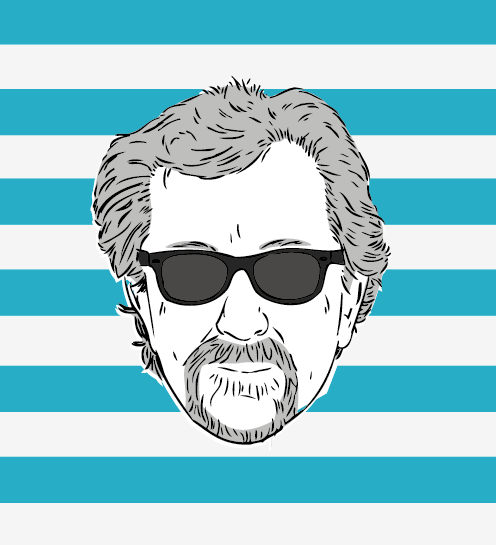 The Marc Steiner Show currently airs on The Real News Network. The show covers the topics that matter, engaging real voices, from Charm City to Cairo and beyond. Email us to share your comments with us.